Epeolatry Book Review: I Would Haunt You If I Could by Sean Padraic Birnie


Disclosure:
Our reviews may contain affiliate links. If you purchase something through the links in this article we may receive a small commission or referral fee. This happens without any additional cost to you.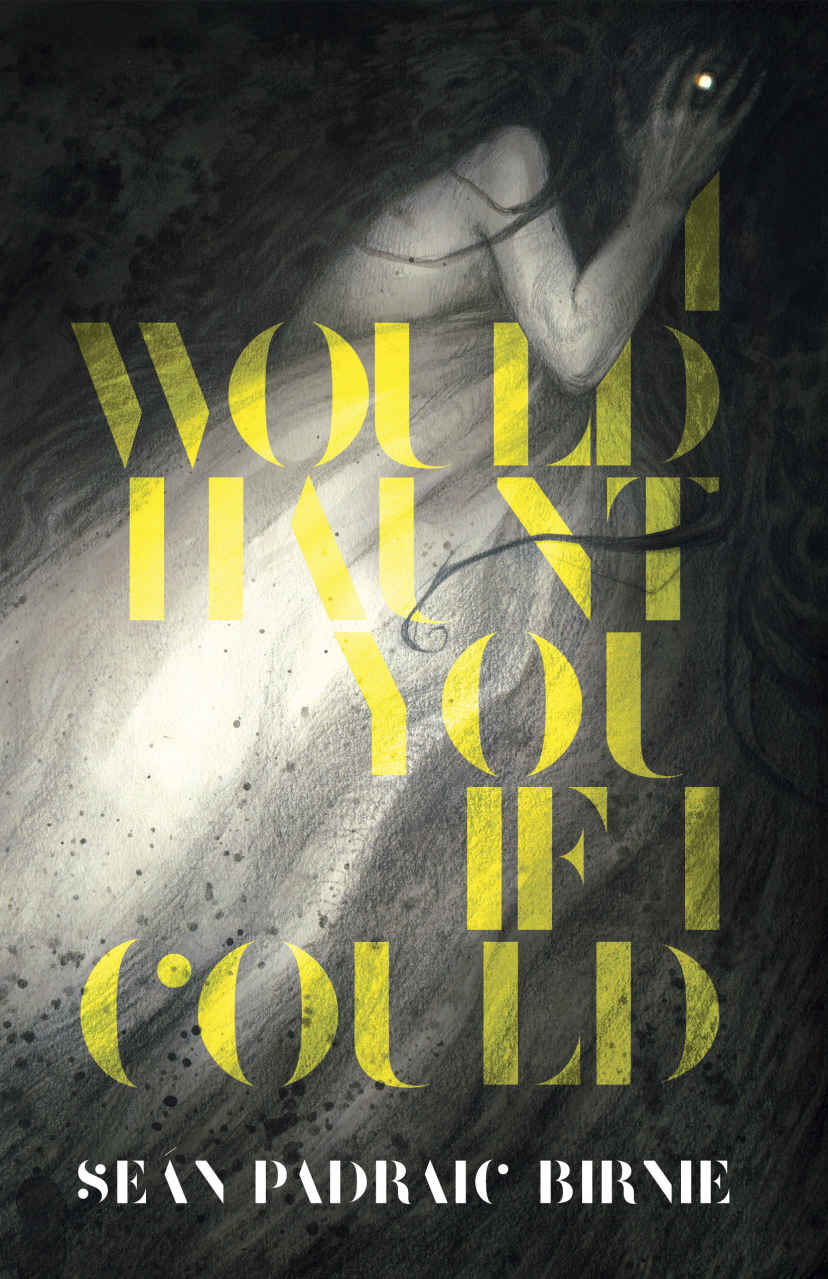 Title: I Would Haunt You if I Could
Author: Seán Padraic Birnie
Genre: Ghost Fiction
Publisher: Undertow Publications
Release Date: 23rd March, 2021
Synopsis: I would haunt you …
The debut short story collection from Seán Padraic Birnie does indeed haunt. Sown with seeds of sorrow and grief, and imbued with disquieting bodily horrors, the tales in "I Would Haunt You if I Could" are the product of an uncanny and febrile imagination. Birnie's writing balances on the knife's edge of the horror and literary divide. Stories that cut and bleed. Stories that linger and haunt.
…if I could.
I Would Haunt You If I Could by Sean Padraic Birnie
The debut collection from Sean Padraic Birnie, is truly a sublime, though disconcerting work. Each story ripe with fresh hauntings and the vestiges of unsettled regrets and memories. Enmeshed with themes of grief, despair, and loss, this will be a collection that will go on to haunt your mind for long after you have read the last story. Simultaneous literary and genre, Birnie straddles many tones throughout this collection, all to great effect, but all successfully bring you further into eerie territory. 
Interspersed between longer stories, such as the title story or "Out of the Blue", there are smaller fictions that truly increase the uncanny feeling that we have found a place both familiar and unfamiliar–an in-between place that resonates as much as alienates us. Stories "Like a Zip" and "Dollface" unpack themes of regret, like the wife in the former story, who pulls and pulls at a hangnail, to horrifying results. The latter story attempts to reflect on a couple's miscarriage and how each turn inwards to address or not address that loss.
A favorite for myself was "Out of the Blue" where the narrator's father is buried, but appears at his doorstep, as if he never died, weeks after the funeral. A story of working through grief, letting go, and the embarrassment of dealing with loss are seamlessly captured throughout this story. Birnie visceral captures those feelings with lines like when the narrator debates telling his wife about his father's "return": "Because the second you let another person into a situation like this, the second you begin to talk about it, it becomes real." And how bitter that reality is.
Time passes, life keeps going, yet the father remains, a silent reminder that looms in the house. Grief is like this and it continues to be like this until you finally deal with it, which the narrator does over the course of the story, at the behest of his wife. 
"When someone close to you dies and the most private aspects of their life evaporate with the cessation of their minds, other parts spill out into the world, and it falls to you to gather those things, moving through the hidden spaces of their life, suddenly and rudely privy to some of their innermost mysteries." 
The story is a remarkable meditation, if not forbidding, tale of what becomes of our loved ones when they pass and how we are left behind.

The real hero of this collection is Birne's breathless poetics that give life to each story. Each are filled with their own existential dread, yet falls upon your ears with gentle beauty. Much like the far away rumble of a distant thunderstorm.
A brilliant collection from an author that seems to only have potential for more, I WOULD HAUNT YOU IF I COULD is a release not to miss this spring or really any part of this year. Literary, existential horror, and weird readers should rejoice, but anyone who wants an exploration of their deeper darker selves would be rewarded for picking it up. 
My thanks to Michael Kelly at Undertow Publications for providing the e-ARC to me. 
About the Author
Latest Posts
Alexander Pyles is a writer and reviewer. He holds an MA in Philosophy and an MFA in Writing Popular Fiction. His fiction and nonfiction have appeared in Radix Media, Trembling with Fear, Three Crows Magazine, Dark Matter Magazine, and other venues around the web. When not writing or reading, he is attempting to cook or play video games when his two toddlers allow it. You can find him at @Pylesofbooks on Twitter or www.pylesofbooks.com.