Author PSA – For The Love Of All That Is Good And Right, Please Do Not Ever Start Sentences With These Words!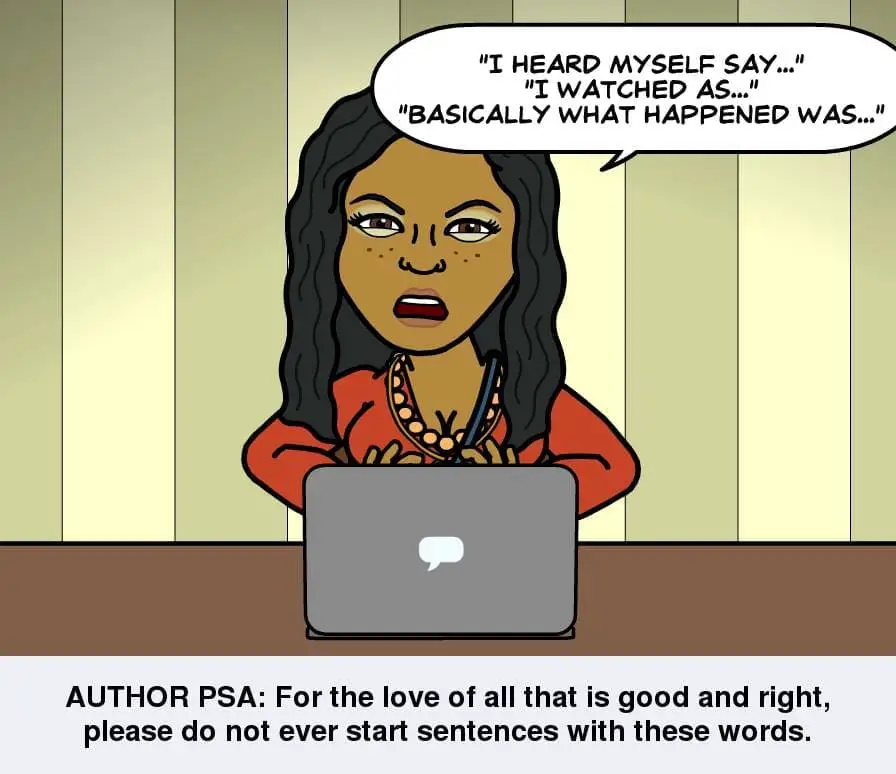 Ways not to start a sentence!
"I heard myself say…"
"I watched as…"
"Basically what happened was…"
About the Author
Latest Posts
Felicia A. Sullivan is a popular indie editor, who has edited over three hundred books in various genres. Don't let her book list scare you. Though there are quite a few books with "Dead" in the title, containing zombies, vampires and various other monsters, she is perfectly at ease editing your romance, sci-fi, fantasy, or any genre, including non-fiction!
You can visit her website here: http://indie-editor.webs.com/.
View a partial list of books she has edited here: http://indie-editor.webs.com/booksihaveedited.htm.
You can find her on Facebook here: https://www.facebook.com/indieeditor.