Author Interview – Christian Saunders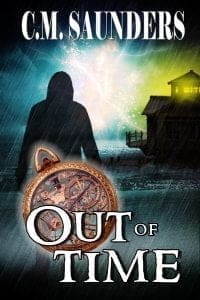 Horror Tree (HT): Christian, first could you share a little bit about yourself with our readers?
Christian Saunders (CS): Sure thing! I'm a reptilian in human form from alpha centauri, and I'm here to drink your bodily fluids. Only kidding. I'm a writer from South Wales, though I live in London now. I write about sport and men's lifestyle for money, and I write dark fiction for fun.
HT: Spoiler Free, tell us a little about your latest novella, 'Out of Time'
CS: It's about a struggling writer who goes to extreme lengths to overcome his writer's block, only to find his past coming back to haunt him. The lesson is, the universe takes no prisoners, and every action has a reaction. It's a very fast-moving story, mixing elements of horror, mystery, thriller and sci-fi, so there should be something in it for everybody. It's picking up some great reviews early on, which is encouraging.
HT: What inspired you to bring 'Out of Time' to life?
CS: I had been thinking about some of the key concepts for some time. Revenge, time travel, karma, destiny. When the the time came to write the story, it was quite effortless. It was an easy birth!
HT: What kind of research did you have to do for the novella?
CS: It involves several different time periods, so there were a lot of details I had to get right. Everything from what clothes were fashionable, what music was popular, and what big sporting events were happening at the time.
HT: When naming your characters, do you have a set system you use or what helps you come up with their names?
CS: No, not at all. The names of characters are important, as different names come with different connotations. For example, how many tough detectives and private eye's are called things like Dan Stalker or Brad Steel? My lead character is called Joe Dawson. Not such an unusual name, I don't think. I wanted him be an average guy with an unremarkable name, and lull the reader into a false sense of security before hitting them with a huge right hook about half way through.
HT: Did you draw upon any of your real life experiences for your novella?
CS: Yes, absolutely. They say to write about what you know, and boy, do I know about being a struggling writer! I've been lucky and found some success in the past few years, but it was a long, hard road. I've paid my dues, and then some.
HT: How has working with DeadPixel Publications on the publishing for this novella?
CS: DeadPixel is a collective of indie writers who work together and co-promote each other. The idea is that if we pool our resources, have a central website, and each put out books under the DP banner, it will draw some attention to the other writers in the group, all of whom are there on merit. It was the brainchild of a very talented American indie writer called Robert Brumm. We put out an anthology called Flying Toasters last year. Check it out!
HT: When writing do you tend to just let the words come as they may or do you prefer to outline, and why?
CS: I prefer to let things flow. I think if you plan too much it can be restrictive, so I just start with a rough idea in my head and see where the story takes me. I sometimes write key scenes, then stitch them together to form a narrative and fill in the blanks. That's usually the extent of my planning.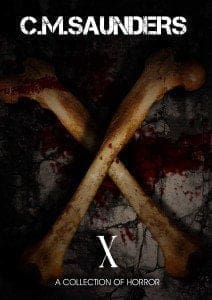 HT: Do you have a specific setting or activity such as listening to music that helps get you in the zone?
CS: Not as such. I do listen to music a lot, especially when I'm editing or doing a later draft. I listen to a lot of punk and hard rock. My day job is writing for a sport and lifestyle magazine. An office environment is quite different, its busy and often quite noisy with lots of phones ringing and other distractions. So when I write at home, I try to achieve the opposite of that.
HT: If you've ever had writer's block what have you done to overcome it?
CS: Writer's block is one of the central themes in Out of Time. There are times when you come to a crossroads in a story and you have to take some time away from it to get some perspective. But generally speaking, when you write for a living, writer's block is a luxury you can't afford. You just have to push through it.
HT: If you had a chance to co-write a story with another author, which author would it be and why?
CS: I don't think I've ever been asked that question before. Interesting. I suppose I'd have to choose the master, Stephen King. He's like the John Lennon of horror.
HT: Do you have any advice that you would like to share for authors that are just starting out?
CS: Writer's write. So believe in yourself and do your thing. Don't get into writing for the riches or fame, because there isn't any. Do it because you love it. Remember the more you write, the better you will become at it.
HT: Is there anything else you would like to share with the authors that frequent our site?
CS: Thanks for reading! And if you have time, drop by my site, there's always something going on: http://cmsaunders.wordpress.com/
Or follow me on Twitter, just in case I say something interesting: @CMSaunders01
About the Author
Latest Posts
Stuart Conover is a father, husband, published author, blogger, geek, entrepreneur, horror fanatic, and runs a few websites including Horror Tree!