20 Must-Read Horror Books For Teens You Won't Be Able To Put Down
YA or Young Adult is one of the fastest growing sections of bookstores worldwide.
Gone are the days when teens had to struggle in the space between middle grade and adult fiction, now there are entire sections made specifically for the ages of 12-18.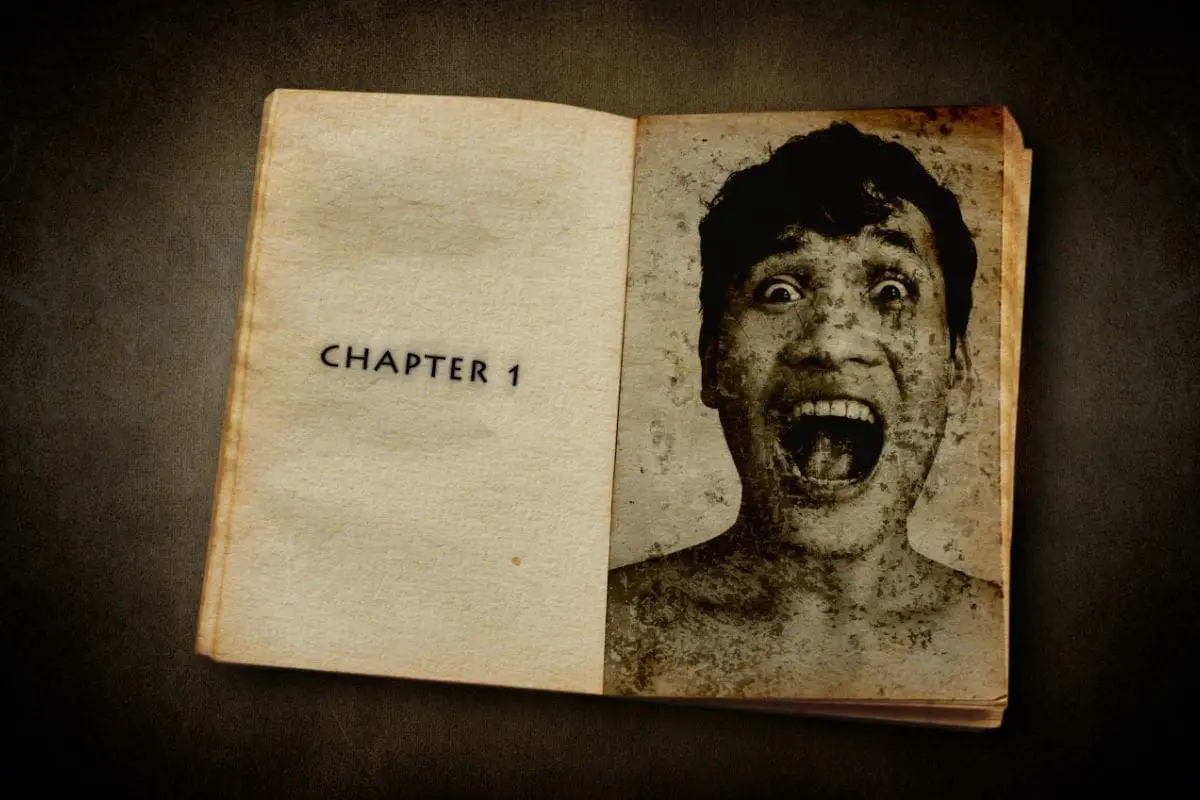 The genres in this section are often varied, but you can find anything from epic fantasy novels to coming-of-age stories, all the way over to genres considered more adult such as horror.
So let's say you're looking for the perfect YA horror book to read! Maybe it's for you, or maybe it's for a child who is looking for something spooky/scary to read. Either way, this is a list of the 20 best horror books for teens that you won't be able to put down!

20 Best Horror Books For Teens
First of we have a YA horror book that is becoming somewhat of a classic. Written by Irish Author Darren Shan, it follows the character in his account of his experiences with a freak show that eventually turns him into the assistant of a vampire.
It's on the lower scale of reading age and can be enjoyed from the ages of 12 and up, but it has some good scares and gory scenes for the most bloodthirsty of readers. It's also worth noting that this is one of a long saga that you'll no doubt get hooked to.
Next up we have a modern YA horror book that mixes the cutting-edge horror style of something like a Jordan Peele movie, with classic victorian ghost stories. It follows the story of Marigold who struggles with a haunted house.
This is a great YA novel that is genuinely creepy in parts, as much as it is profound and touching.
Clown in a Cornfield is a new twist on some conventional horror tropes that is a great induction to more adult horror. It involves a creepy clown in a pork-pie hat going on a rampage against a group of kids in a small town.
It owes a lot to slasher movies of the late 70s and early 80s and is thrilling from start to finish.
This is a series rapidly becoming a classic. It follows the story of high schooler Jacob who travels to an isolated island off the coast of Wales, where he finds an old house that was once home to children with thrilling and dangerous abilities.
This is a truly unique series that is worth getting aboard now before it's known as a classic!
This isn't a book traditionally marketed as teen or YA horror, but it's a perfect entry to more adult stories as it deals with primarily high school students.
Stephen King is known as the master of horror for a reason, and his first ever published novel revolves around a high school student Carrie White, who has latent psychic abilities.
After a prom prank goes very badly, these abilities unleash with terrifying and violent results. Just a note here—we'd recommend this novel for older teens, from the age of 15 and up because of its rather graphic content.
Lord loss is the beginning of Darren Shan's second and much-loved horror series. The Demonata series starts with a boy named Grubbs Grady, who encounters a demon lord known as Lord Loss.
As the story continues, Grubbs must learn to fight and a world of demons unfolds into his life. This is another great pick if you're buying for a younger reader who wants something that won't talk down to them.
Like a few of the novels on this list, this isn't strictly a YA novel, but that doesn't mean it can't be enjoyed by teens. Something Wicked This Way Comes is a classic novel that involves two 13-year-old best friends who encounter a horrifying traveling carnival.
It's the novel that inspired much of the coming-of-age horror movies and books of the 80s and beyond. The prose can be a little difficult to grapple with, so we'd suggest it for older teens.
This is a cutting-edge YA horror story about a journalist trying to discover the truth behind sixteen bodies drained of their blood and two teenagers who seem to be the key to this thrilling mystery.
If you're looking for an enthralling story with a dark mystery at its heart, this is a great read to pick up!
There aren't too many YA anthologies out there, so we had to add this to our list. This collection takes some of the most promising voices in YA horror and sets their stories out for you to get a taste of.
There is lots of variety here and it acts as a perfect introduction to the unique genre.
This unsettling tale revolves around new girl at school Sofia as she tries to fit in with some of the most popular girls. When they decide to perform an exorcism on one of the less popular kids, the story turns into a horror involving morality and nail-biting scenes.
This one is quite dark so we'd recommend it for older teens.
Ten teenagers go to an isolated island for a crazy party—but when some are murdered it becomes a horrific mystery story most reminiscent of Agatha Christie's classics. You'll be gripped from start to finish with the easy-to-read prose and tightly woven plot!
Last Darren Shan recommendation, we promise—but this novel (the second in the Demonata series) can be considered one of the very best YA horror has to offer.
Separate but connected to the others in the series, it follows the story of Kernel Fleck as he attempts to retrieve his lost brother from the world of demons. It's a great read for younger teens and we can't recommend it enough!
This strange story follows maid of a boarding house Louisa as she delves into the dark underbelly of Coldshistle House – a place that has for a long time drawn malevolent characters and forces. It's a creepy horror tale with a deep focus on character and a gripping plot.
This light horror book follows the character Katrel who is able to speak with the dead, and begins to use her powers to raise dead people as a way of making money.
Although this starts as a positive thing, it soon causes horrors to unfold and soon Katrel is getting a lot more than she bargained for!
When Molly's best friend dies, she is taken from her orphanage to live with her aunt. Only, here's the thing—her aunt inducts Molly into the business of body-snatching.
This might not be the most conventional supernatural horror story around, but it's such a unique idea that we had to add it to our list.
In our second witch-focused YA chiller, we have a story about a girl who gets witch powers and uses them to take down a toxic boy from her school. It's a great story about girls getting their ownback and a short, fun read!
So you've seen the movie The Lost Boys, but what if there's a female twist on this story? This story follows Holly, an immortal vampire who groups up to form the Vampire Revenge Club, created to stop another vampire named Elton who they share a history with.
If you loved Nightmare Before Christmas, here is a new story set in the same world.
It's a lot lighter in terms of content than the other novels we've listed, but it's a perfect blend of compelling characters and an inventive horror-themed world that can be enjoyed by younger teens.
We wanted to add some manga to our list and we've decided to go with Tokyo Ghoul written and illustrated by Sui Ishida. It involves a high school student who becomes inducted into the Japanese underworld of ghouls—enhanced individuals who feed on human blood.
It's a deliciously dark and sometimes humorous shonen manga with a lot of thrills and creepy characters.
It's not strictly a horror manga in the same way something like you might find in the more adult works of Junji Ito, but it's a great entry into some of the darker things manga has to offer, and certainly has a lot of horror/gothic elements.
Death Note follows over-achieving light Yagumi after he picks up a Death Note (the notebook of a god of death.)
After deciding to use it to read the world of all criminals, Light becomes locked into a game of cat and mouse with the elusive detective L, both having to find each other without knowing their name or face.
It's one of the most highly regarded mangas of history and perfect for teens of all ages to get into.
These are books that a lot of thought and planning have gone into by the authors who have practiced writing for years. While you can always try your hand at hiring a reliable book writing company, chances are, you're going to really need to have a plan in place to come up with something as solid as these stories.
Horror Book Recommendations 👻
About the Author
Latest Posts
Stuart Conover is a father, husband, published author, blogger, geek, entrepreneur, horror fanatic, and runs a few websites including Horror Tree!