Watch Our Interview With Ruthann Jagge!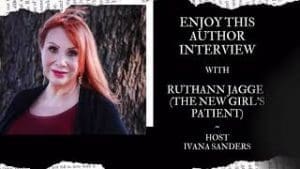 Ruthann Jagge Interview
Enjoy this Author Interview between Author Ruthann Jagge & host Ivana Sanders about her experiences as a horror author, anthologist, lover of folk horror, and her newest release "The New Girl's Patient" an eerie gothic horror set on a farm!
✨ Ruthann's Bio from her website: "I grew up in Upstate New York where my favorite month of October can be both magical and terrifying. I've loved reading stories that tilt to the dark side for as long as I can remember. Now I write my own.

I live on a cattle ranch in rural Texas, and the porches on my 100 year farmhouse are painted "haint blue" just in case. If you listen closely the night air whispering through these old fields has a lot to say. My stories are influenced by extensive travel, everyday unusual, and an appreciation for homegrown horror and superstition.
My work in progress include the first novel in an intended trilogy, and a collection of short stories.
Other passions include cooking, travel, sewing, DYI home projects, and dancing with my favorite demons. I have a large family that contributes to my sanity most of the time." All of her novels can be found on her Amazon author page here: https://www.amazon.com/Ruthann-Jagge/e/B084Q9DSSK
Horror Tree Interview w/Ruthann Jagge Interview
About the Author
Latest Posts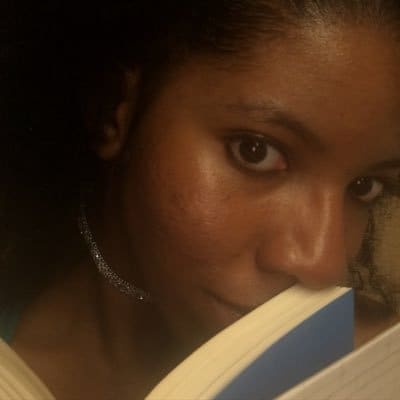 I am the CEO of The Writer's Block, an extensive digital platform which offers writers and authors editorial, marketing, and promotional support through several avenues which I maintain and manage. A multiple-author Anthology Editor/Publisher, Author Interviewer, Book Blogger, YA/Thriller Author, Virtual Book Tour Organizer, Graduate Student studying Media and Arts at Dallas Theological Seminary, a member of the YouTube Set-Up Team for DVcon, Literary Agent Mentee (P.S. Literary). I am also the Founder of a diverse, commercial digital-first publishing company, Aesthetic Press. Through Aesthetic Press I have acquired several dark fiction novels by a diverse selection of authors from around the world and their titles will begin releasing in 2022! Follow: @TheNovelette & @AestheticPress1