Unholy Trinity: Home … by Anthony Ferguson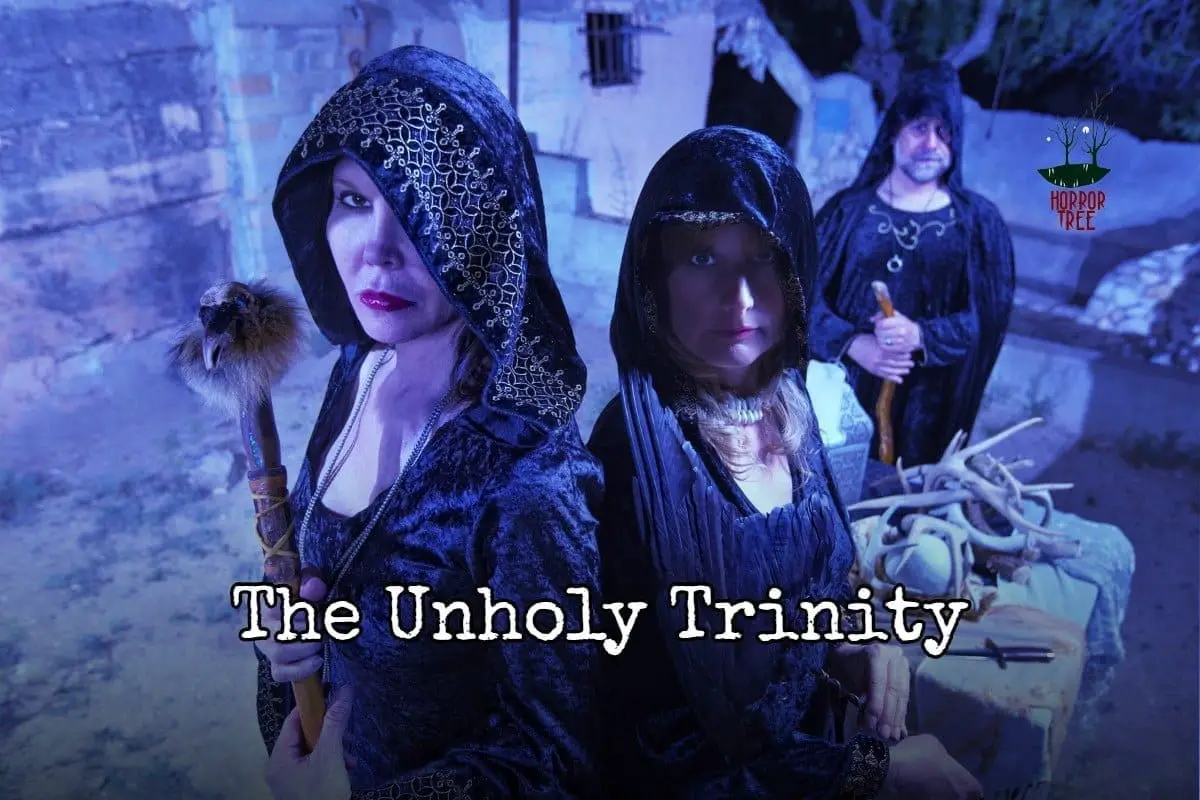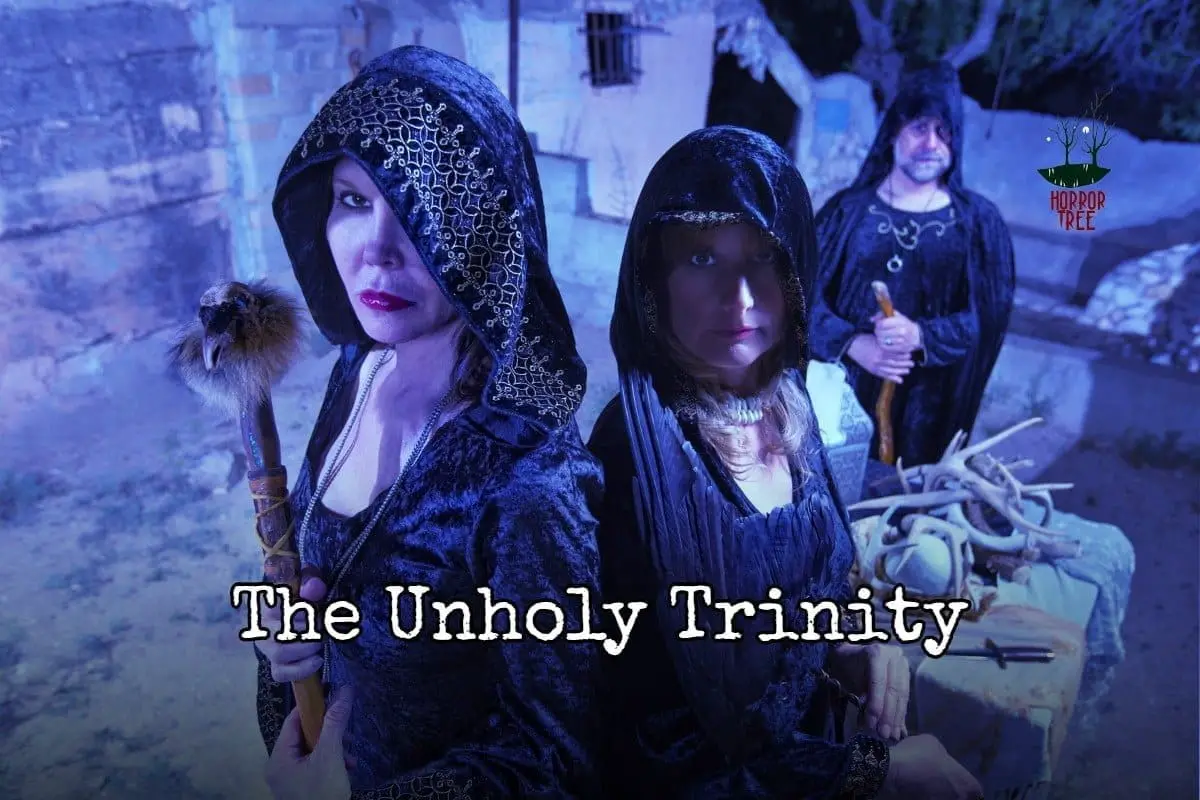 Our church worships at the altar of the Unholy Trinity. Its gospels are delivered as a trio of dark drabbles, linked so that Three become One. All hail the power of the Three.
Home
Keira was waiting on top of the hill overlooking my old school. I could always count on my wife, even after the plague.
"You find them?"
I nodded. "Just Mum… Dad was her first meal."
She hugged me.
"I loved them too."
"You ever wonder if the undead have memories?"
"Huh?"
"Mum and I had a ritual. Every morning on the way to school, I'd stop here and turn toward our house. She would be on the back porch waving."
I pointed to the place I had tethered Mum.
There she was.
I raised my arm and waved to her…
Neighbour
On the streets of my childhood, a sound brings me running. The house two down from my parents, a woman in the back yard. A stranger. She is backed against the fence. An undead child, pigtails hanging over ruined face, encroaches on her.
I reach in desperation for a garden stake. Nod at the woman. Her pupils dilate. From behind I smash the dead thing's head, even as the woman screams, "Noooo!"
Puzzled, I drop the weapon, as she runs to the fallen child and cradles the dead thing in her arms.
"My daughter," she screams at me. "My baby."
Goodbye
I find Keira in the lounge room, she has her back to me.
Edging closer, I see she is picking up our framed family photographs and gazing at them. Memories of our wedding day, holidays in the sun or snow. Happy days.
She turns and I see she is crying.
"I'm sorry I didn't give you children," she says.
I touch her hand, ignoring the ominous bloody wound on her upper arm. The harbinger of doom.
"It's okay." I squeeze her fingers.
I raise my other arm toward her head, the one holding the knife.
"I love you," I say.
Anthony Ferguson
Anthony Ferguson is a committee member of the Australasian Horror Writers Association (AHWA), a two time finalist in the Australian Shadows Awards. He has multiple story publications in magazines and anthologies, and authored the N/F book, The Sex Doll: A History, and Devil Dolls and Duplicates in Australian Horror.
About the Author
Latest Posts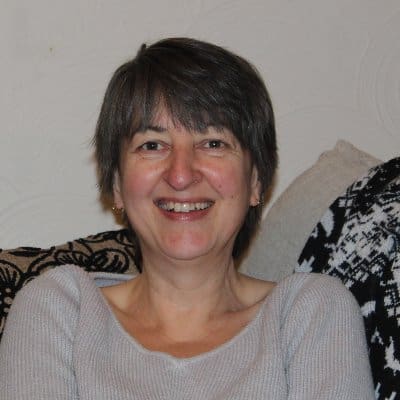 Stephanie Ellis writes dark speculative prose and poetry and has been published in a variety of magazines and anthologies. Her longer work includes the folk horror novels, The Five Turns of the Wheel, Reborn, and The Woodcutter, and the novellas, Bottled and Paused (all via Brigids Gate Press). Her dark poetry has been published in her collections Lilith Rising (co-authored with Shane Douglas Keene), Foundlings (co-authored with Cindy O'Quinn) and Metallurgy, as well as the HWA Poetry Showcase Volumes VI, VII, VIII, and IX and Black Spot Books Under Her Skin. She can be found supporting indie authors at HorrorTree.com via the weekly Indie Bookshelf Releases. She can be found at https://stephanieellis.org and on Blue Sky as stephellis.bsky.social.