Trembling With Fear: Happy 2020 Valentine's Day!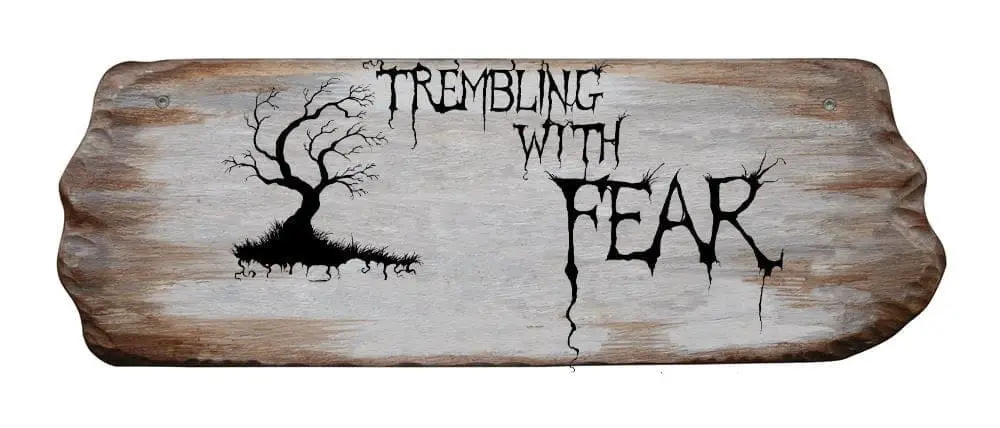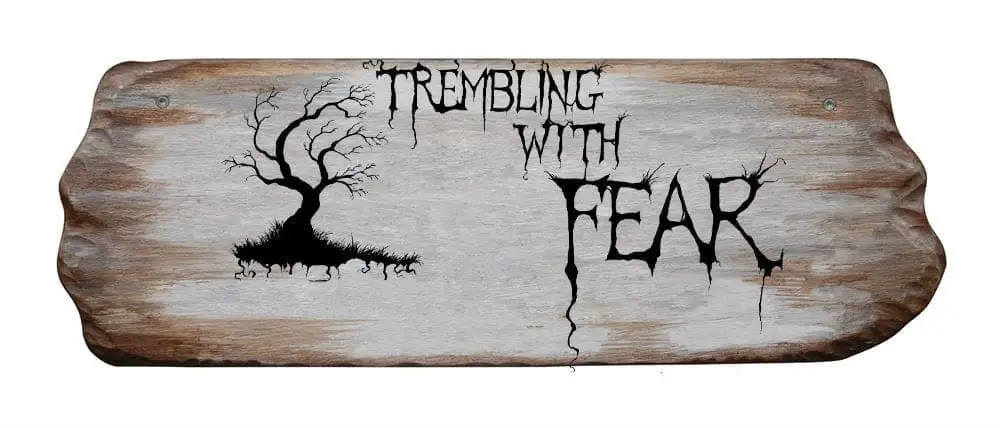 Valentine's Day…roses, chocolates, and…infidelity, unrequited love, and murder.
Much of horror is rooted in 'love' gone awry: Gothic classics like Wuthering Heights and Jane Eyre hide horrible secrets under the veil of romance; the Phantom of the Opera's passionate madness leads to nightmarish consequences, and Dracula and Carmilla awaken in us un unhealthy lust for the undead.
Horror tricks us into loving the unlovable and cheering for the monster—think of Frankenstein and The Hunchback of Notre Dame. Poor, tortured souls locked in situations not of their making, fueled by the cruelness of the powerful.
Modern love carries horrors of its own; in our Valentine's Special, we have lovers who won't stay dead, poisons at the ready for spouses trapped in loveless unions, and serious communication breakdowns.
And funny—many of this year's submissions offer up a cocktail mix of humor, horror, and romance. There's quite a mix of grotesque, heartbreak, and macabre in this record number of Valentine's tales. Thank you to everyone who submitted these fine, imaginative stories!
Before you dig in to our Valentine's buffet, let me whet your appetite with a little appetizer, or shall we say, an 'amuse-bouche':
Roses are red
Corpses are heavy
Hurt my back lifting
one into my Chevy.
Now, grab a box of candy, and settle in for some twisted stories of love.
– Catherine Kenwell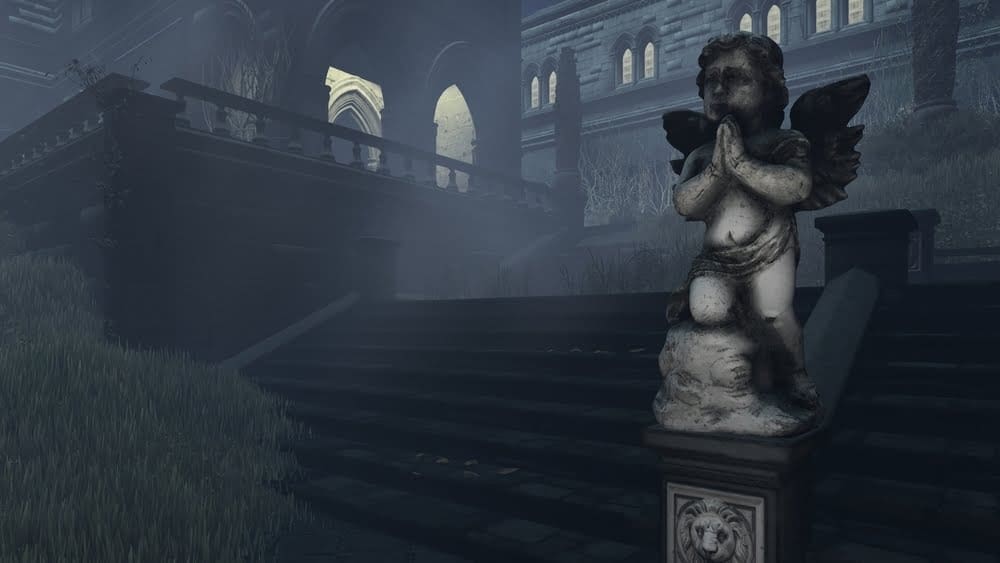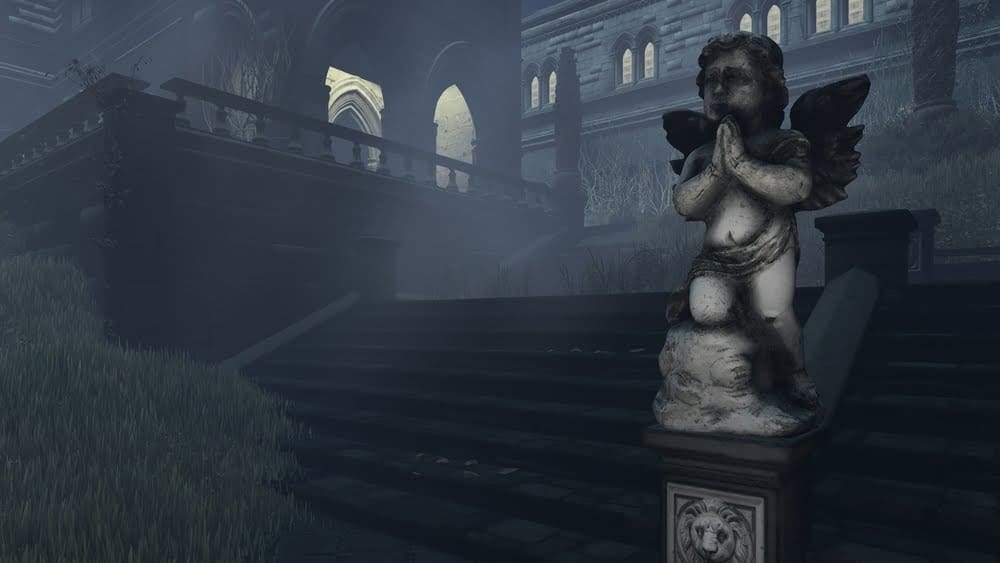 Venus and Cupid
 The waning light of sunset brought forth night's cloak over the little town of Gembrook. Cupid rested on a fragment of cloud; his eyes were dark, deep and blazed with trickery as he held the shaft of his ominous arrow. 
A golden curl framed the youthful glow of his cheek, but his all-knowing 
expression revealed he had seen the passing of the ages. Cupid grimaced at a ghastly screeching sound. His gaze followed the sound to a crooked cottage with cracked walls and a corroded roof. Through its open window a woman with masses of raven hair, sat on her bed playing a violin. 
He traced the perfectly arched brows over her sad eyes. "She has a delightful face,"
Cupid muttered to himself, with a captivated look. "The lovely curve of her face is like Venus." His cheeks grew ruddy as he looked at her bow shaped lips. "And she is named after the goddess," he said, reading her mind. 
Venus awkwardly clasped the neck of the ebony violin, playing the same piece of 
music over and over again. But it did not sound any better.  
Venus threw her violin on her bed in frustration.   
I try so hard, but I never get what I desire, Venus thought, leaning closer to the
windowpane. 
Cupid thought she looked as if she was waiting for someone. 
She perked up her head when a tall man dressed in black, with a high forehead and
thick red hair walked past. He was carrying a violin case. 
If only I had the courage to
tell Levin that I love him
, Venus thought, watching 
him until he was out of sight.
If only he would love me. 
Cupid felt a prick of jealousy, but he knew that her shyness would buy him
time. 
***
Cupid perched on the silvery clouds of dawn as he hovered over Levin's cottage the following day, waiting for him to wake. It was not until noon's sun warmed the town's rooftops, that the creak of the front door revealed Levin's red hair. He stepped out, carrying his violin case. 
Cupid's glare followed Levin through a rasping wind as he walked along a  
cobblestone path.
 Levin raised his blue eyes to a cheerful face.  
"Good morning," said the town baker, his wife walking by his side. 
"Good morning," said Levin, catching a lascivious stare from the baker's wife. 
Levin grinned.  
Sneering, Cupid flitted among the swift clouds as he followed Levin. "He'll be a
simple target for my arrow."  
A mischievous look crossed Cupid's face when a young woman appeared
in the distance. Her name was Natalia. "This will secure Levin's love is elsewhere. He will never love Venus!" he said. Thoughts of Venus had not left Cupid's mind since he had first laid sight on her.  
As Natalia approached, Cupid's claws drew back the bow's string. The arrow
released and soared into the air as Levin and Natalia's gazes met. 
Levin jolted slightly as the small prick of Cupid's arrow struck his heart. With a
new gleam in his eye, Levin admired Natalia's golden-brown tresses cascading down her flamed-coloured dress. 
Cupid grasped the arrow as it swiftly returned to its bow. "If I let them choose
whom to love, they never choose wisely. If I take pity on them and choose a love that I can foretell will make them happy, they will ruin it with childish behaviour and greed. Levin and Natalia might be happy they have met, but let's see where their choices will lead them."
Levin wore a grin while he talked to Natalia. 
"They are all fools! They amuse me with how stupid they can be," said Cupid,
a crooked smile played on his lips. 
***
A few days later, Cupid lay on the coiled branch of a willow tree. He peered into Venus' bedroom at her solemn, lonely gaze. She sat by her window, waiting at the same hour each day, for a glimpse of Levin. 
Venus raised her head as he appeared in the distance. But this time he didn't
walk alone, he held Natalia's hand and carried a violin case that was not his own. 
Does Levin love Natalia? Venus grasped her head. I have loved him for years; she
can only have loved him for hours.
Natalia was beaming. 
Why does she have everything, and I have nothing? Venus thought. She is
beautiful, but I know others with greater beauty that don't have half of her good fortune. Venus' mouth sagged. And she is renowned in the village for being a virtuoso violin performer. Everything is effortlessly hers. But I struggle. 
Levin gave Natalia an affectionate look as they both walked past. 
Natalia is known to be fickle with men, her love will be short-lived. I am a better
match for Levin. 
Cupid let out a loud cackle. "Sometimes the truth is not easily visible and
appearances may be false. Venus envies them because she imagines they live a perfect life, but her thoughts are based on her romantic ideas, that are seldom true of reality."
How can I make Levin love me? thought Venus. 
It was then Venus remembered the witch who had helped her a long time ago. 
Cupid glared, for he too knew the witch who lived in a cottage made of stone.
***
Moonlight struck the arch of Cupid's wings as he landed on top of a redwood tree.
He fixated on Venus as she walked through the dark forest surrounding the town of Gembrook. A glow in the distance led her to the witch's cottage. 
Cupid's ears perked up ready to listen. Venus knocked on a little wooden door. No 
one answered. She turned the handle and the door opened. As Venus entered the cottage a lambent light emitted from burning candles. She looked around with wonder at bottles filled with bubbling liquids and herbs that were scattered on a cluttered table. 
A vapour rose from a cauldron creating a stench in the air and a witch stood by a
table hovering over a book with ivory pages. Her skin was akin to a deathly pallor and 
strands of silver hair poked out from under a black hood that shrouded her eyes. When she became aware of Venus, the witch crossed the room.  
Venus' breath grew deeper. 
"What does your heart desire?" asked the witch. 
"Love," replied Venus, earnestly.   
Venus trembled as the witch drew nearer.  
"I love a man."  Venus' voice shook. "But he does not love me."
Cupid grew green-eyed. 
"He loves Natalia," continued Venus. "Natalia triumphs in everything she does."
The witch undid a leather pouch tied to her cloak. "I cannot give you a spell that
will make him love you, but I can give you a spell that will cease his love for her," she said, with a low voice. "It is only Cupid's arrow that holds the power to make people fall in love." The witch pulled out an object from which blood seeped. 
Venus screwed up her nose. "What is it?"
"It's a heart," said the witch, placing the heart back in its leather pouch. "He will
be rid of Natalia if you place this near the bed where you sleep." 
A sudden shadow of guilt emerged on Venus' face. Natalia's love won't endure. 
Venus reassured herself. Venus reached into her pocket, she laid three golden coins on the table, grabbed the heart from the witch's bloody hands and left. 
Cupid turned red with rage as he trailed Venus through the forest back to 
Gembrook. 
***
An evocative tune from a violin pervaded the centre of the town. Venus stood on
the outskirts of the crowd that had gathered to listen to Natalia as she immaculately performed. When Natalia finished her tune, the crowd broke into applause. Natalia gave a slight smile to her father and then to Levin; both stood at the front of the crowd. 
"Your daughter plays so beautifully," said an old woman to Natalia's father. 
"Thank you," he said, his round face filled with pride. "I arranged violin lessons 
for her when she was a child."  
"It's very generous of her to play for the townspeople," said another woman. 
Venus frowned at the townspeople's praise of Natalia. When Natalia walked to
Levin, their lips met. Venus walked away in a huff.  
Cupid sat on the rooftop of Levin's home, watching Venus walk towards the forest.
She had grown even more desperate for Levin's love. Her face sagged, dark shadows encircled her eyes and the jealousy that gnawed at her mind had spawned hatred for Natalia. 
Cupid followed Venus' steps through the redwood forest to the witch's cottage  
again. He peered through the window and listened to a frantic Venus. 
"I've laid the heart by my bed for days, but Levin still loves Natalia."
"Cupid's arrow binds Levin to her," The witch's face was concealed behind her
dark hood. She stood by a smoky cauldron. "The ox's heart is no match for Cupid's magic." 
"I thought love would bring me happiness, but it has brought me grief," said
Venus. "Why does Cupid torment me?" 
"Cupid was once in love with a fair woman, Psyche, but she betrayed him. She
burnt his skin with hot oil while he slept by her side," said the witch.
Cupid scowled. 
"A quarrel between lovers," said Venus.  
The witch languidly walked to Venus, while finishing her tale. "He flew away in
despair and never saw her again." 
"Does he want me to suffer as he did?" asked Venus. 
"Love has become Cupid's unscrupulous game. We have all become his
playthings. He cares not who he hurts, as long as the outcome pleases him."
A momentary silence ensued. Cupid clenched his teeth. He could not hear the
witch's thoughts.  
"Too many people have been tormented by Cupid's arrow," said the witch with a 
quiver in her voice. "He has come back to Gembrook to create more mischief." 
Venus let out a loud sigh. "If I had the courage to speak with Levin, things could
be different."  
The witch took out a small bottle from a pocket in her cloak, a chain dangled from
its lid. 
"This shall give you courage." She removed the lid with her elongated fingers and
an overpowering odour filled the air. "The liquid inside will protect you if any harm should come your way."
Venus screwed up her nose. "Must I drink it?"
"No," said the witch, placing the lid back on the bottle. "Hang it over your heart,"
she said, handing it to her. Venus placed its chain around her neck.  
When Venus left, Cupid attempted to descend and enter the witch's house, but
couldn't get any closer.  
"The witch has grown powerful. She shields herself from me," he said, with a
worried countenance. 
When the witch's gaze met his, he caught a hint of wickedness in her eyes.
***
"Love is excruciating," said Cupid, sitting on the chapel's rooftop. "Fate has set me a cruel path," he looked down at his bow and arrow. "Everyone is quick to blame my arrow, but even without my interference love can be catastrophic. Venus' fixation with love causes her misery, as it causes misery to many others, including me." 
Venus walked along the street. She stopped and looked through the window of the
town bakery. The baker glanced at his wife tenderly, as she took the freshly baked bread out of the oven. 
They have been married for ten years. They must be so happy, thought Venus. 
Cupid groaned. 
Venus turned her attention to the wooden bench near the chapel, where a bony man
with a creased face, beamed as he held the wrinkled hand of a woman sitting next to him. Venus smiled. 
Cupid's wings fluttered over the rooftops as he trailed her steps. She entered a tiny
shop with a rosewood violin displayed in its window. Handcrafted violins hung on every wall and the shine of the burnished wood reflected a burgundy hue on the floor. 
A tall man with red hair stood behind a table, fixing the broken bridge of a violin. 
"Levin," called Venus.   
He stopped repairing the violin and looked up at her.  
He placed the violin on the table. "Do I know you?" he asked, exploring her face
for familiarity. 
"No, you do not," said Venus.   
"Have you come to buy a violin?"
"No," she said.  
He looked puzzled.
"I have one. My mother gave it to me before she died, but unfortunately I cannot  
play it," she said, looking at him coyly. 
"It's a difficult instrument to learn," he said. 
She nodded. 
They were silent for a while; Cupid could tell they were wondering what to say.
"You have walked by my window for years," Venus said, finally breaking the 
silence. 
"Do you live near here?" he asked. 
"Yes, I live on this street."   
"I am surprised we have not met. I have not seen you in the violin shop."
"I seldom go out," she said, nervously. "My name is Venus."
"That's a lovely name. You must be the namesake of the goddess." A hint of desire
crossed his face. "What can I do for you?"
She coloured. "I- I-," she stuttered unable to speak or meet his eyes. I have
loved you for years, she thought. She could not say it aloud. 
Cupid felt a stab of despair.
 The shop door creaked open and a woman entered. It was Natalia. 
Venus pursed her lips. Levin reached for Natalia's hand as she approached with a
grin. They exchanged a besotted look. Natalia shot Venus a frosty glance. 
"I must leave," said Venus, she began to fidget nervously with her hands. 
"Good day, Venus," said Levin. 
"Good day," said Venus. She left the shop with her head bowed. 
When outside, she ran to the back of a nearby chapel, hid her face behind her hands
and wept. As Cupid watched her tears flow, in a moment of pity, he descended. He sensed Venus' fear as she heard the flutter of his wings. 
"Venus, I can find you a love that will make you happy." His gaze traced her 
heart-shaped face.   
Cupid aimed his arrow at her. She looked at him in horror. The arrow bounced off
the witch's bottle hanging around her neck and returned to Cupid, wounding him on the shoulder.
With a loud cry Cupid pulled the arrow from his wound. The bottle around Venus'
neck began to shake on its chain. Cupid's face filled with surprise and he aimed the arrow at Venus' heart once again. But before the arrow was released, Venus removed the lid and threw the potion at him. The potion seared his skin. 
Memories of what Psyche had done to him assailed him. Cupid shrieked in pain. 
He dropped the bow and arrow. His breath grew erratic. 
"I only wanted you to love me," he said, looking at Venus as he drew his final
 breath. 
She stood for a while looking down at his lifeless body. Venus was puzzled. What
did Cupid mean? "He wanted me to love him?"
Cupid's body was covered in old scars. Venus realised these must be the scars 
inflicted by Psyche. Cupid had small limbs akin to a child. A trace of guilt filled Venus. But she thought of what the witch had told her: "Too many people have been tormented by Cupid's arrow."
"The witch will be pleased that you are unable to hurt anyone ever again," she said,
angrily. But then she froze. 
Venus grew pale. The witch has fooled me, she thought.  The ox's heart, did
 not cease Levin's love for Natalia, but it filled my heart with desperation and the bottle of potion that I wore around my neck, filled my heart with courage to kill Cupid. Venus recalled the quiver in the witch's voice. The witch was seeking her revenge!
Cupid's arrow glinted on the floor. She picked it up. It felt heavier than she
 imagined, and it was icy cold. 
Venus remembered something else the witch had told her. "It is only Cupid's
arrow that holds the power to make people fall in love." Venus smiled.
***
Venus drew the curtain in her bedroom, the morning light revealed her bright face. Her hand held tightly onto the golden arrow. 
This will be the day that Levin will love me, she thought. She placed the bow and 
arrow in a bag. 
Venus walked down the street with a wide smile. But her joy faltered when she
saw Natalia turn the corner into the same street. Natalia's face was puffy and red and there was a remnant of a tear at the edge of her eye. 
How unhappy I am.  A voice that was not her own had popped unbidden into 
Venus' mind. 
Whose voice am I hearing? thought Venus. It sounded like Natalia, but Natalia had
 not moved her lips. 
Natalia walked past sighing. I don't believe he loves me. 
I can hear Natalia's thoughts!  I must have the power of Cupid's arrow! thought 
Venus. Was Natalia talking about Levin?
Venus approached the chapel; she passed the old couple that had sat on the bench 
each day. With the magic of the arrow, she knew they had both loved each other for six decades and would continue to do so until death. Venus' joy returned. 
Venus removed the bow and arrow from her bag as she neared the violin shop. 
Familiar voices were shouting angrily from the other side of the street. They also appeared to be heading towards Levin's shop. 
"Levin had an affair with my wife!" yelled the baker. 
"My daughter cries every night because of Levin!" exclaimed Natalia's father.
"My sister was convinced he loved her!"  A stout man angrily shouted. 
Venus walked faster, now in a panic. Who are they talking about? Venus 
wondered. Surely not the Levin I love? 
Her brows rose. A man with red hair was sneaking out of the side window of the
violin shop. When the townsmen caught sight of him, they ran after him, furiously waving their fists in the air. 
It can't be Levin, Venus thought. He is honest, good and heroic. 
But when the man with red hair turned his head with a look of terror, she realised it
was Levin. With a sombre stare she watched Levin and the angry men disappear into the distance. 
She glumly looked down at Cupid's bow and arrow. Maybe another time, she
thought, putting them away in her bag. 
Sometimes there's a reason someone won't love you in return
.
Perhaps I will be
happier without him
. 
***
The violin music sounded sweeter as it floated out of Venus' window. Venus' lashes lifted at a knock on the door; she put the violin on her bed. When she opened the front door, her friend's kind smile greeted her.  
"Good morning, Venus. You're becoming better at the violin."
"Good morning, Beky," said Venus. "Thank you, I have had a few lessons."
"I'm sorry, I've arrived a little late."
"There's plenty of time to get there, the recital doesn't begin for another half an
hour."
Venus closed the front door behind her. 
Their shoes clattered as they both walked down the narrow street. 
"Someone else is managing the violin shop," said Beky. 
"Who?" 
"Natalia."
Venus' head perked up, looking through the window where the rosewood
violin was displayed. 
"Her father bought the shop and asked Natalia to run it," said Beky. 
Venus was surprised. Natalia had her hand in a brace.  
"Poor Natalia. A broken wrist. I hear she may not be able to play the violin 
ever again," said Beky, with a sad look. 
Venus noticed a smile on Natalia's face. "She looks happy."
"Well, I don't think she ever liked playing the violin. Her father forced her to have 
lessons as a child."
"Has she heard from Levin?" asked Venus. 
"No one has heard from Levin," replied Beky. 
"I was told Levin was hiding in the mountains." Venus held back laughter.  
"Yes, I think so. Natalia has a new beau now." 
The aroma of freshly made bread reached them as they walked by the bakery. 
Venus turned to the bakery window where an unknown man stood behind the counter. 
"Is there a new owner of the bakery too?" asked Venus. 
"Yes," replied Beky. "As of today."
Venus looked at the baker's dark curly hair and his warm gaze lingered on her. A
hint of hope crossed Venus' face. She was silent, deep in thought. Venus had hidden Cupid's arrow and didn't intend to take it out. She had a newfound happiness with her friend Beky and her violin playing was improving. If he loves me, he can chase me, Venus thought. I know I can create my own happiness.
Helen Mihajlovic
Helen Mihajlovic is a published author in books and magazines. Her work can be found in Horror Novel Review and Siren's Call.
She is very grateful for a good editor Louise Zedda-Sampson and proofreader Roger Smith.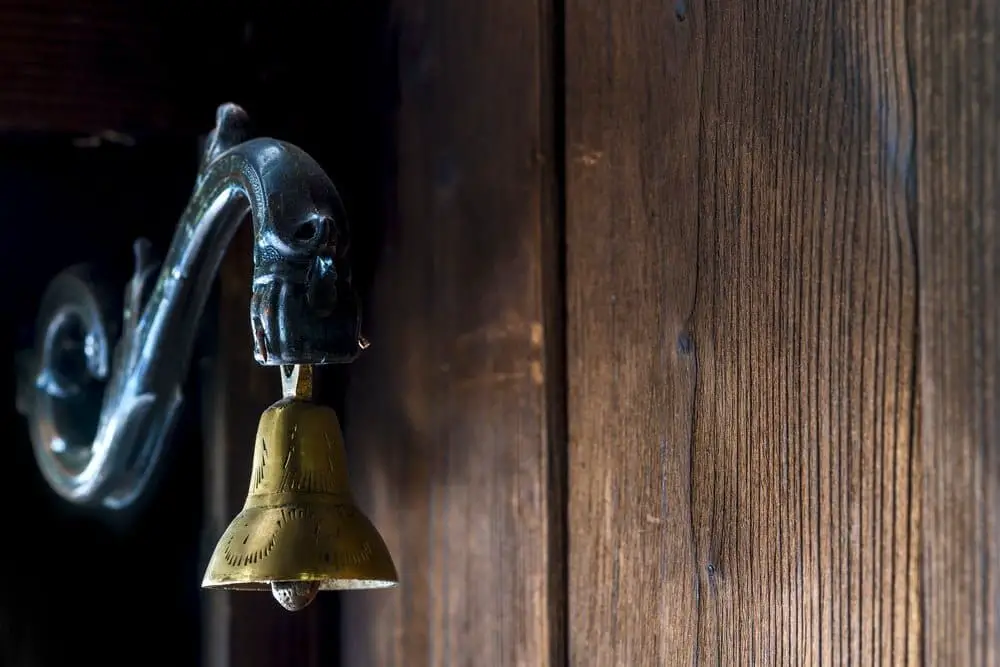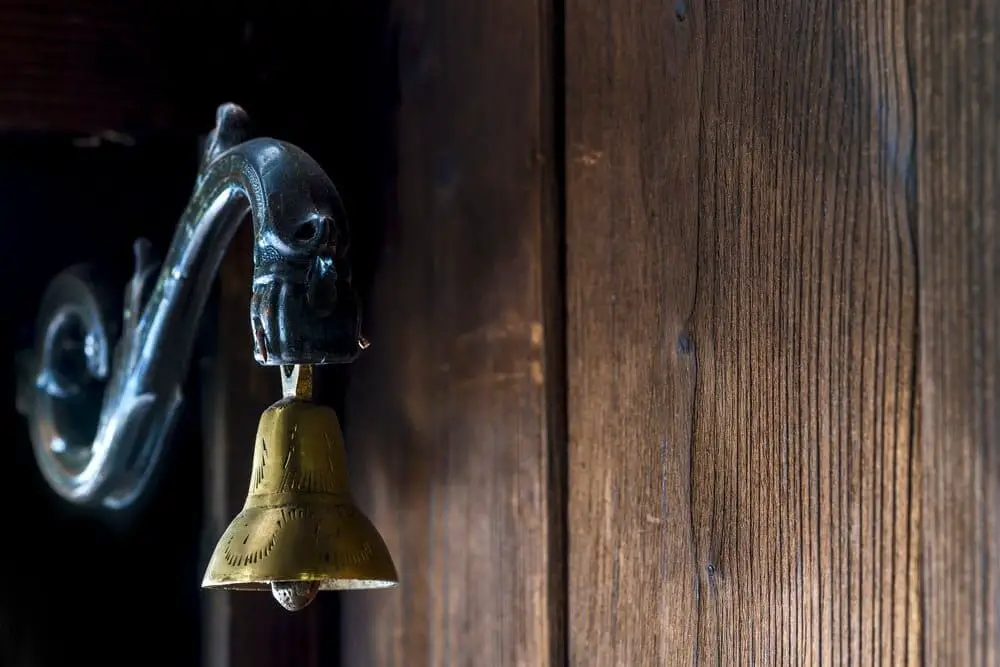 Liberty Bell
The scratched and worn upholstery irritated the back of her bare thighs. She tugged on the hem of her shorts, trying to cover her pale skin. Jeans would have been preferable, but Greg wanted her in shorts. Said he loved her in shorts. So she wore them. It was easier than starting an argument. She found herself doing that a lot lately, giving in.
A silver bell hanging above the doorway tinkled as people came and went.
Tink-Tink
She turned her head, but she knew it was Greg. She always knew. Like a change in air pressure before a storm rolled in, darkness crept ahead of him. She was the only one who felt it; everyone else only saw light in his bright smile and outwardly affable nature.
Their eyes met, his boring into hers before she looked away.
She always looked away.
Without a sound he appeared behind her, his large hand heavy on the side of her neck, stifling. He bent down and kissed her cheek, talking louder than he needed to.
"Darling, what a great surprise, meeting me for lunch!"
It wasn't a surprise, he told her to be there. Greg always told her where to be.
She managed a smile and avoided his gaze as he slid into the seat across the table from her. Their booth was in a corner, he needn't have bothered with false pleasantries, no one was listening to them. They were all too busy stuffing their faces with greasy burgers, limp french fries, and tepid colas. Staring at their phones instead of talking to one another. How she envied them.
Greg waved to the waitress with a toothy grin and she hustled over, blushing. No one was immune to his charms. The sweet and pungent odor of cheap perfume trailed behind her, catching up to their table and engulfing them all in its cloud. She rustled in her apron for her notepad, smiling.
Everyone loved him.
Greg ordered for them both. A salad for her, because apparently she had to watch her figure. He loved her figure. She despised salads, but it was easier to go along with what he wanted.
He rambled about his day, never asking about hers. He didn't have to. She was home, then she was there with him. And what she did there was no mystery, he watched the security camera feed regularly. He loved knowing she was safe, secure. His.
Above the door, the bell clanged.
Behind her, a boy begged his mother for ice cream.
On the counter, tea pots rang out; shrill, piercing.
A cash register slammed shut.
Her chest was heavy, suffocating.
Angela took a ragged breath and stood up.
He leaned back and watched her, amused, "What do you think you're doing?"
She didn't dare look up, she wasn't strong enough. It was taking every bit of willpower she had just to stand. Keeping her head down, Angela turned and hurried out of the diner and away from him.
A bell tinkled on the breeze, singing of freedom.
Holly Rae Garcia
Holly
Rae
Garcia
 is a photographer on the Texas coast. Her short fiction has been published by The Sirens Call eZine and The Bookends Literary Review. Her novel, Come Join the Murder, will debut March of 2020. 
Twitter: @HollyRaeGarcia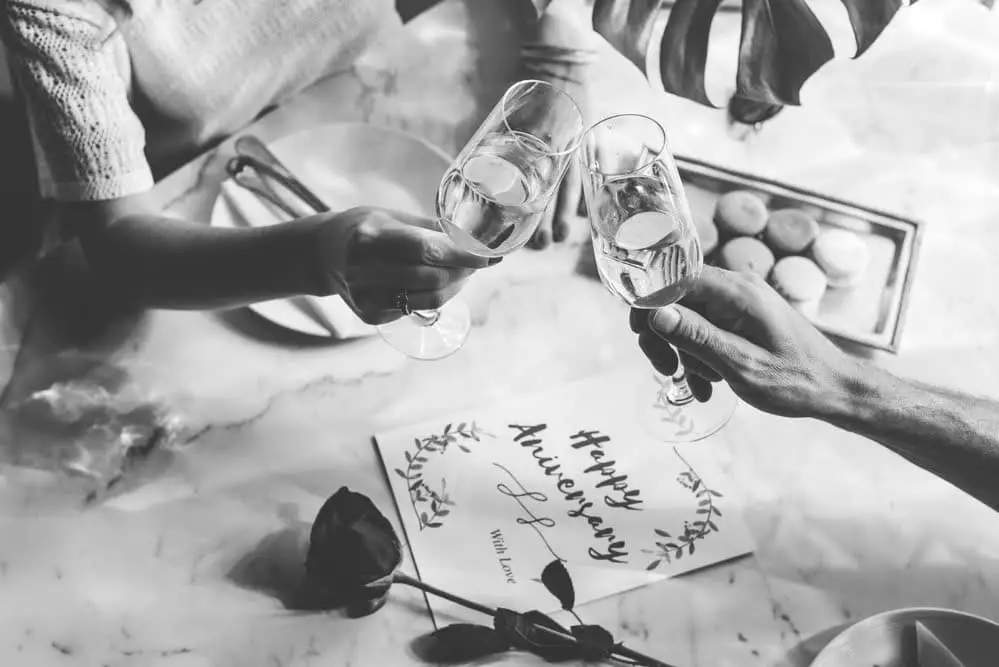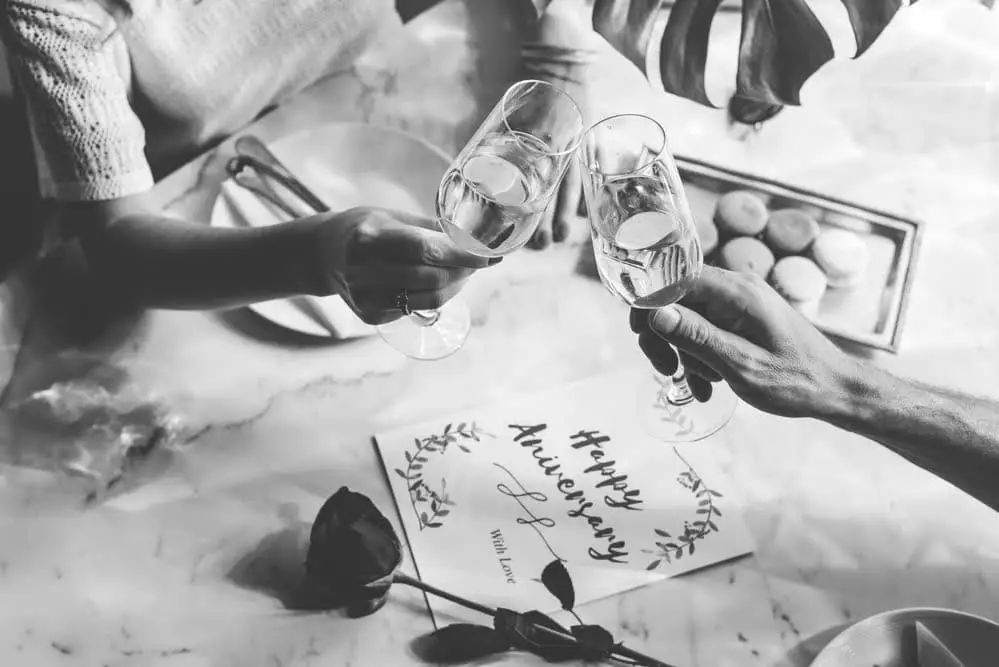 Happy Anniversary
After seven years of marriage, Sarah knew that the holidays were not a good time to ask her husband for a favor. She learned over the last two years to never ask David for anything. The real favor she wanted was a divorce, but for now she'd settle for spending Valentine's Day without him.
 David's computer beeped and reminded him of his upcoming wedding anniversary on Valentine's Day. He deleted the notice and shook his head. His assistant asked, "Bad news?"
"Can't believe I married Sarah. It's not the seven year itch, it's the seven year bitch." 
"She seems nice enough."
"Christmas was a nightmare, and you haven't lived with her for seven years. She's been on a mission to transform herself from a cheerful and charming twenty year old into a caricature of a harpy from Greek Mythology. She's more shrill and strident than a banshee on steroids."
David's assistant asked, "Why don't you leave her?"
"Divorce is out of the question. I own half the law firm and Sarah owns four wine and cheese shops. We've got the house in Aspen, the yacht in Carmel, and our offshore bank accounts to think about. Money is truly the tie that binds. I can't imagine the cost of splitting up. Even if we could agree on the money, I'd shoot myself before I let her one think she came out ahead. The bitch ruined my life and she has to pay."
The assistant said, "I suppose a little revenge is good for the soul, but I believe happiness is better."
***
Sarah and her assistant manager, Carla, rotated the champagne bottles to keep the sediment suspended. Carla askedsaid, "Do you and David have plans for your anniversary?." 
"Not yet. If it was up to David we'd have fast food or leftovers. He's such a cheap bastard. David was always frugal, but he's morphed from frugal to Ebenezer Scrooge. He can't plan anything beyond the next meal or the next drink. All he does is work and complain."
Carla said, "I don't understand why you two can't get along. I love working here. You're one of the most rational, patient, polite, and helpful people I've ever worked for. I've waited on several of David's coworkers and they say the same about him. He was charming at the Christmas party."
"Lawyers are like actors. What you see in public is not what you get at home. He only speaks to me to tell me what I've done wrong. I think he's seeing someone. If I leave him, he'll cheat me out of everything we own. He screams at me and I get upset and scream back. The neighbors called the police three times last week. I'm so embarrassed."
***
Fred pushed his trashcan to the curb and stopped to visit with his neighbor, Martha.
"Trash pickup is tomorrow, right?"
"Welcome to the neighborhood and yes, pickup is tomorrow. You'll like it here."
"I'm not sure. I tried to talk to the man in the two story colonial. He scowled at me and stomped into his house. He and his wife fought until almost midnight."
"That would be Sarah. David's a lawyer and Sarah owns wine and cheese shops. After work, they come home each evening and start their daily brouhaha. You can set your clocks by the regularity of kickoff time. I've never seen bruises. I've been in their house and never found any damage. I don't think they throw dishes, knickknacks, books, shoes, or any of the other ammunition scattered inside a normal house. Their battles are loud, but entirely verbal. David is quite adept in the slings and arrows of the accusation, the quip, and the retort. Sarah's not so bad herself. She's become skilled in the give and take of their shouting matches out of self-defense."
"Is she afraid of him? He sounded angry." 
"No, she told me she hates the screaming confrontations, but she'll never give an inch. It's better than television. The best screenwriter who ever lived never wrote a single scene containing the vitriolic intensity you'll hear during any randomly selected five-minute exchange between Sarah and David on the night of your choice.
***
The bell rang and a policeman entered the wine shop. The officer introduced himself and said, "Excuse me, but I've got some follow up questions about last night."
Sarah said, "Of course. I thought I recognized you."
She read his badge, turned to Carla, and said, "I'll need to go over the police report with Officer Craig Mendez. Please open a bottle of that twenty year old ruby port that came on Saturday and fix us a wine and cheese plate."
Carla looked at the chiseled features and strong arms of the policeman and winked at Sarah. "Yes, ma'am." 
They discussed the police report and opened a second bottle of wine, and then a third. Sarah and Officer Mendez spent the afternoon at a motel around the corner. 
The policeman apologized. "My follow up visits don't normally turn out like this. I've been very unprofessional. I'm sorry."
Sarah covered herself with a sheet and said, "I don't feel the least bit guilty. My husband is an ass. If anything, this afternoon has convinced me of that. He's selfish and mean. My skin crawls whenever he bothers to touch me. What's worse is I married him on a Valentine's Day and that ruined Valentine's Day forever. Hell, he ruined my life. I deserve some happiness."
"This was great, but I don't think you should plan to leave your husband after one afternoon together."
"I've been trying to figure out how to leave him for five years. It's bad enough that I have to plan our seven year anniversary celebration, but what's worse is it's on Valentine's Day. Family and friends expect the event to be observed properly and I have to create the appearance of an acceptable anniversary. David won't help, he never plans anything. Today has made me face the truth. I still have to plan for our anniversary to keep up appearances, but I have to move on with my life. I have a month to plan the event and a lot can happen in a month. David could get hit by a car. Hopefully, a big car."
"You shouldn't make veiled threats, especially not when a policeman can hear you."
"Was that a veiled threat? I must not have worded it strongly enough."
***
Sarah and David continued their evening jousts with no change in subject matter or intensity. The policeman stopped by the shop a few times a week. He and Sarah had a regular room at the nearest motel. Sarah told Carla the policeman was only interested in her safety. 
Carla snickered, "Tell that to the Marines, I've seen how his tight butt looks in that uniform. You've got twenty motel room keycards in your desk. I suggest you throw them out. Have you told David?"
"The hell with David."
***
David reviewed his notes and met his two o'clock appointment in the lobby. The attractive blonde insurance adjuster shook his hand and followed him into the small conference room. "Janice, Janice O'Conner. This is a complicated case. I understand you represent nine of the plaintiffs. I have no authority to resolve this today. Consider this an exploratory meeting."
"Certainly, I don't want to rush to settlement at the detriment of my clients."
"Save it for court, counselor. Let's get to the first file."
They reviewed the fourth file and Janice said, "It's almost noon. I didn't have breakfast this morning. Can we continue this over lunch?"
David hesitated and Janice said, "My treat, I'll put it on my expense account." 
Lunch lasted three hours and a bottle of scotch. Janice put the last file in her briefcase and said, "There are some other matters we should discuss. I have a room at the Hilton, perhaps you'd care to join me."
David's frugal nature responded to the invitation of afternoon delight on the insurance lady's unlimited expense account. He billed his client for the hours he spent with the insurance representative. He felt like a high class gigolo and loved the feeling.
After a week of three hour lunches, his assistant snipped, "Do you want me to cancel your two o'clock tomorrow or have them meet you in the bar at the Hilton?"
"Have I been that obvious? I can't help myself." 
"What are you going to do?"
"I have to maintain appearances until our seventh anniversary. I'll try to convince Sarah to have dinner at home. I'm sick of fighting in public. Besides, the families on our cul-de-sac anticipate an anniversary battle with the intensity of football fans. I bet they have Valentine's Day circled on their calendars. Sarah and I have to live up to the hype."
"Why don't you just tell her you want a divorce?"
"I haven't figured out how to say it yet and I've got a month until my anniversary and a lot can happen in a month. Sarah could get hit by a car. Hopefully, a big car." 
***
Sarah spent Monday afternoon before Valentine's Day with her policeman. "David makes me crazy but, but I can't see any solution to our financial entanglement. His name's on everything and if he finds out about you, he'll take it all."
"I understand. This friends with benefits thing is great, but I want more."
So, do I, sweetheart. I wish I could catch him with another woman. I could kick his butt in court with proof."
The police tossed a folder on the bed. "Be careful what you wish for."
 She smiled at the explicit photographs. "I'm not sure how to use these. Pot calling the kettle black."
"Sarah, you can't ignore his cheating. It'll get worse and the verbal abuse may become physical. Make a clean break on Valentine's Day. I'll confront him if you won't." 
She shook her head. "No, I'll handle it. 
***
Janice showered and dressed. "This is fun, but it's time to get serious."  
"I think we're already serious, but Sarah will leave me in the poorhouse if she finds out. You have to give me time to figure out how to negotiate a financial disentanglement from her."
"The clock's running and you can't bill this by the hour. I'll wait a while, but not for long." 
"I wish I could catch her with someone. A lover would make her more amenable during settlement talks, but I can't be the one to bring up infidelity. He who blinks first, loses the fight."
"If you don't leave her by Valentine's Day, I'm moving on. David, it's time to make a decision. It's bad enough you're still going to spend your anniversary with that witch, but the next morning one of you better be out of that house."
David said, "I promise I'll settle things with Sarah on our anniversary."
***
Sarah discussed the anniversary with her assistant the next morning. "The appetizer will be salmon pate accompanied by an unpretentious Australian chardonnay, followed by spinach salad and a sauvignon blanc. Filet mignon, new potatoes, asparagus soufflé, and a pinot noir for the main course. I'll confront David over the entrée. If he doesn't kill me, I'll serve a bottle of Iron Steed Champagne with dessert."
"You'll confront him over the entrée?"
"I've got pictures of him and some bimbo. I wouldn't be surprised if he knows about me and Craig."
***
David ordered Flingenhauer Truffles for dessert. Sarah loved the damn things. At four hundred dollars for a two-ounce truffle, she should love them. He bought two hazelnut truffles for her and a single chocolate truffle for himself. He scheduled delivery to his office by courier on their anniversary date. He'd poison Sarah's. 
 There was always a chance that she wouldn't eat the truffles and he practiced telling her he wanted a divorce. He paced the office like he was rehearsing a closing argument, but he couldn't think of any way to say it where he didn't sound like a complete shit. His assistant walked in with a folder of photographs. 
"I took these on three different days last week. Your wife is seeing some cop. You're welcome."
David smiled at the photographs of Sarah and the cop, but two people having lunch didn't really prove anything and the danger with confrontation is that turnabout is fair play.
 "Thanks, but these don't prove Sarah's conduct with the policeman is inappropriate. I hope it is. It would make my life easier."
"They went to the motel on Sixth Street, but I couldn't follow them into the room." 
"Good, I bet she knows what I'm doing and is waiting for the right time to confront me. God knows it was the only thing that she hasn't bitched about." 
He kept his last thought to himself. "And if she has to die, so be it."
***
Sarah faced the same dilemma. She couldn't imagine how to tell David what she wanted without giving him the advantage. Attorneys are trained to exploit any weakness and she didn't want to hand him ammunition. She couldn't transfer ownership of her wine and cheese shops into a trust or a corporation to protect them. His name was on the ownership papers and she couldn't make changes without his consent. She'd think of something. If not, she'd poison the champagne. She deserved to be happy.  
Sarah arrived home first on their anniversary. She brought the wine and chilled the whites. No matter how difficult the upcoming discussion, at least the wine would be excellent. 
David arrived home after work with the truffles and a dozen roses. "I can't believe you bought three truffles and roses. The flower shops mark up roses by a thousand percent on Valentine's Day. That's a waste of money. If you'd eat hazelnuts, we could split one truffle and save eight hundred dollars."
"If you didn't insist on hazelnut, we could split a chocolate truffle and save the same eight hundred dollars. If you weren't so damn picky, I could've bought chocolate at the grocery store and saved twelve hundred dollars." 
Sarah bit her tongue and poured two glasses of the chardonnay. She sipped the wine and put the truffles in the refrigerator. She didn't put the roses in a vase, she just tossed them at the trashcan. The truffles smelled faintly of almonds. She had an excellent nose, trained from years checking the bouquet of several thousand bottles of wine. The almond smell was strange. First, it shouldn't be in the truffles. Second, it wasn't quite almond, it smelled too sweet. Was it poison? Had the bastard poisoned the truffles? No problem, she hadn't trusted David to order dessert and she'd ordered truffles herself. She'd switch her chocolates with David's.
They sipped wine and ate the salmon pate. She spread it on sourdough toast points. In spite of the tension, they made it through the appetizer without any reference to what they both wanted to talk about. They fought halfheartedly over the maid service and who was responsible for directing the quality of the cleaning. "You hired them, it's your job to tell them what to do!"
"You don't like their work. Fine. I'll fire them and you can hire someone else or clean the house yourself."
The carping match moved on to the landscaper, the cable provider, and then focused on the house painter hired three years ago. The chardonnay went bottoms up. 
They moved on to salad and sauvignon blanc. The combination of walnuts, spinach, and truffle oil-vinegar dressing with the clean French wine was perfect, but not perfect enough to detract from their argument about the poor color choices made when the house was repainted. "The pale blue grey in the living room makes the couch look like we rescued it from the curb in front of a fraternity house. I can't believe you picked that color. You have no taste, even when you finally make a decision."
"I didn't pick the stupid color. You picked the color, just like you picked the hideous baby-puke green paint in the guest bathroom. It looks like someone vomited on the walls. I want to apologize every time someone goes in there."
"Liar. You picked all the colors, I didn't pick any of them." They fought through the salad and the sauvignon blanc. 
Their wine glasses were less than half full and the bottle sat empty when Sarah served the main course. "Can you at least open the pinot while I get the food? Try not to drop the bottle or stab yourself with the opener. Actually, go ahead and stab yourself with the opener, just don't bleed in the wine."
David opened the wine without skewering himself and filled the glasses. Sarah carefully placed the entree on the table. Not as neatly as she would have liked, but as neatly as her wine consumption allowed. Neither commented on the slight wine sloshing when David poured the pinot.
Dinner was delightful from a quality standpoint. The conversation stayed confrontational, but remained at a volume level low enough that the neighbors were deprived of the expected fireworks. "We don't have any friends in the neighborhood because they're all afraid of us. They think we're crazy. Your behavior has them terrified."
"My behavior? Look in the dictionary, your picture is next to the phrase, 'screaming maniac'. Until I met you, I thought banshees were only fantasy creatures made up by a drunken Irishman."
"If being a loudmouth cheapskate was an Olympic sport, you'd have five gold medals."
"I can't believe I married you on Valentine's Day. I'll never enjoy the holiday again. The best Valentine's Day I ever had was the year before I married you."
David sneered, "Did you have a date with the football team?"
After the main course, Sarah opened the champagne and poured some into a fluted glass for David. "I'm going to finish my pinot before I have any champagne. Try not to drink it all before I have a glass."
"If I don't drink it before you start on it, I won't get any," snarled David and he drank the entire glass like a shot of whiskey. Sarah poured herself the last of the red wine, staggered into the kitchen, and brought the chocolates from the refrigerator. She placed them on the table. She was pleased and a little surprised the chocolates didn't slide off the plate. David reached for the truffles and deliberately knocked the candies to the floor. 
He cursed and drained another glass of champagne, apologized, and picked up the truffles. "I'll clean these off and we can still eat them."
He switched the truffles with the ones in the refrigerator. 
They were quiet for a minute while they enjoyed their first taste of the sweet chocolates. There was a reason they cost four hundred dollars. Sarah finished about half her truffle, put down her fork, and said, "We have to talk. I know you're seeing that slut from the insurance company."
David took a second bite of truffle and considered making the obligatory denials, but decided what the hell. "Yeah, so what. I deserve some happiness."
"We both do. I'm not happy and if you're happy, you're an idiot. I want out. I want to get on with my life without you. I want my wine and cheese shops and you can keep everything else."
"Wow," said David. "Are you serious? You'll agree to a divorce and all you want is your businesses?"
"I'd like my clothes and a share of the things in the house. Half the offshore bank accounts seems fair to me. Mostly, I want away from you."
"That sounds too good to be true. All I want is away from you, I never expected you would be remotely fair. I came here tonight wanting revenge because you've ruined my life. I believed you would do whatever you could to kick my butt in a divorce settlement. I'm shocked you're being rational." He finished the truffle and refilled his glass.
Sarah took another bite of the hazelnut chocolate and said, "You're okay with this? I never suspected you had a rational bone in your body. I wanted revenge and I'm ashamed of myself. I'm sorry."
David chugged another glass of champagne and asked, "Sorry? Why are you sorry?"
"I never believed you'd be reasonable. I'm still not sure that I do. I poisoned the champagne. I know you poisoned the truffles. I switched them."
David swirled the refilled champagne flute, smiled, toasted her, and drank half the glass. "I know, I saw you. I switched them back."
Sarah stared for a moment, shrugged her shoulders, and ate half a truffle with one bite. She lifted a glass of champagne. "Happy Valentine's Day."
David answered, "Happy Anniversary." They touched glasses and drank their champagne.
***
The next morning, Janice came looking for David. No one answered the door and she called the police.
 Sarah's policeman was the first on the scene. He entered the house and Janice followed him. Sarah and David were face down on the table. The policeman stepped around the broken champagne bottle and glasses on the floor. He touched David's neck and then Sarah's. 
He leaned close to Sarah, inhaled, and said, "They're dead. I smell almonds."
Janice waited on the porch steps while the police finished their investigation. After the bodies were trundled off to autopsy, the policeman joined her. 
The policeman said, "I expect that the autopsies will confirm that the poison in the chocolates and the wine is the same as the poison we found in the kitchen cabinet. There'll be a coroner's hearing, but it appears they poisoned themselves or each other. We can't be sure. Both their fingerprints were on the poison jar."
She smiled and said, "It looks like they got their just desserts."
He smiled, offered his condolences, and stood to leave. He stopped at the door and asked, "Hey, would you like to get lunch sometime?"
"Very much, now would be good."
Robert Allen Lupton
Robert Allen Lupton is retired and lives in New Mexico where he is a commercial hot air balloon pilot. Robert runs and writes every day, but not necessarily in that order. He has been published in several anthologies and his short stories are online at www.horrortree.com and www.crimsonstreets.com. His novel, Foxborn, was published in April, 2017. His collection of running themed horror, science fiction, and adventures stories, Running Into Trouble, was published in October, 2017. Dragonborn, the Foxborn sequel will be released in April, 2018
www.amazon.com/author/luptonra
www.goodreads.com/author/show/15292457.Robert_Allen_Lupton
https://www.hometownreads.com/books/foxborn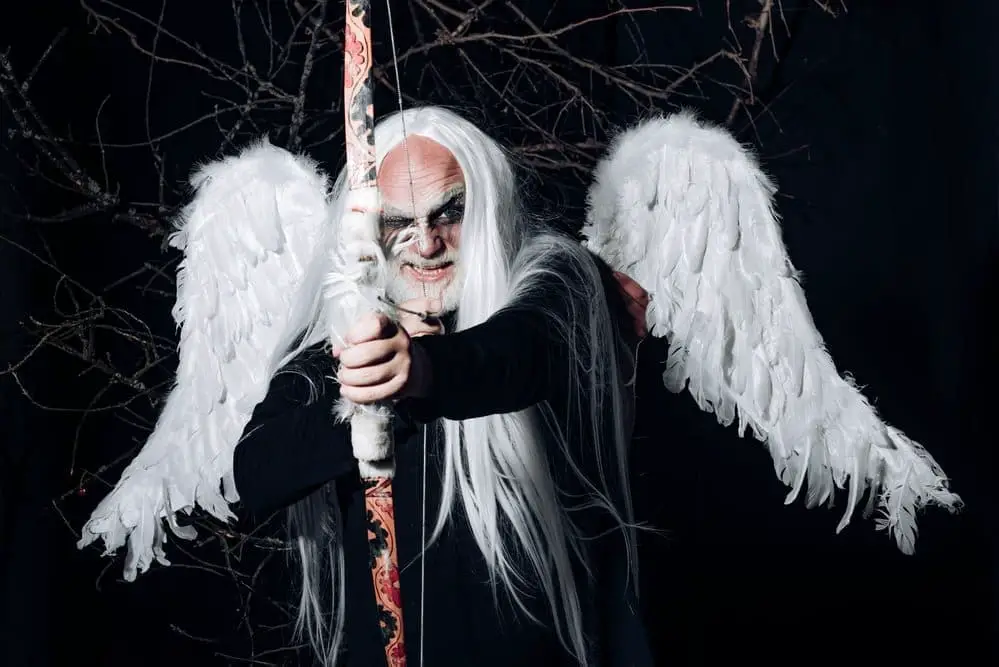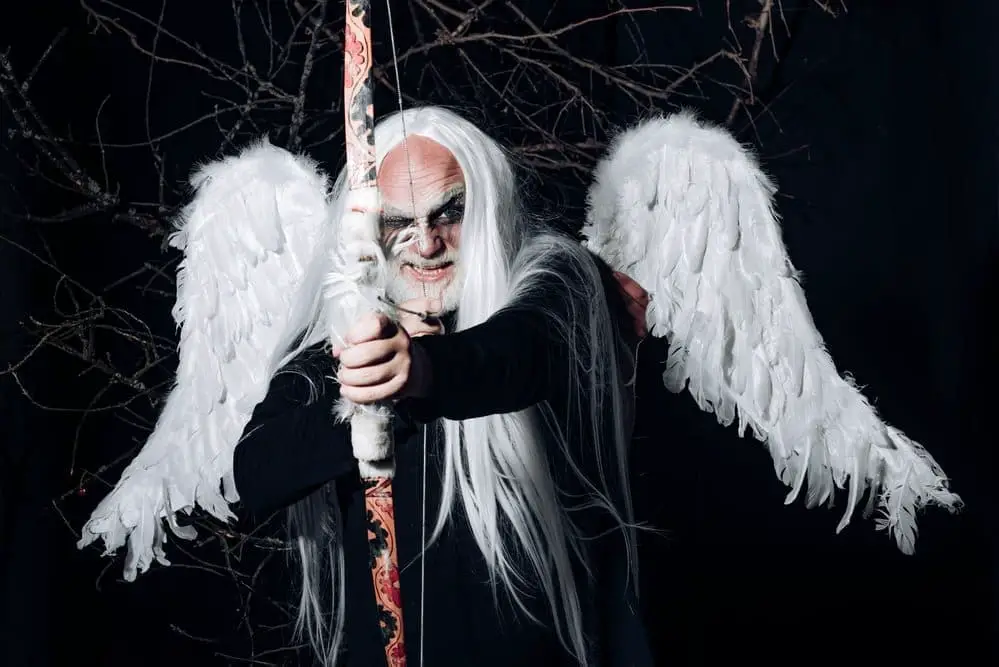 Cupid, Playing
This part was always the cherub's favorite, discovering the right couple alone on exactly the right park bench on a cool and perfect spring night. The young lovers seemed barely out of their teens, their faces fresh with the wonderful promise of life's possibilities. They might even have been enjoying a first date judging the tentative (and charmingly awkward) manner of the man's initial moves. The youthful suitor managed to get his arm around the woman's bare shoulder, although the spirit concealed in the bushes couldn't make out what words of love he was saying to her. It didn't matter. Clearly the girl desired this man close, and once her young man made his move she leaned her head against his shoulder.
"Beautiful …  Just beautiful … " the winged cherub muttered to himself, drawing nearer the two, hoping to overhear some snippet of dialogue. The words that came just before a couple's first kiss still fascinated him and the tiny saint wanted his timing to be just right.
"I feel like I've known you all my life," he heard the girl tell her beau.
"Maybe you have," her date answered, taking her face into his hands.
"This feels right, doesn't it?"
He smiled. "This feels more than right, Julie. It feels perfect."
Valentine's Day was already two months past, but that made no difference. For young lovers every day was Valentine's Day, every moment magical. The kiss was coming right now, no doubting that. Words like these required a kiss to seal the magic of this enchanted instant for all eternity. Steadying his hand Cupid readied his bow.
"I'm so happy we met, Danny. So happy. Who could have known?"
"Only God."
The young woman's lips parted, her eyes closed. The man lightly touched her chin, kissed her. She responded with fervor, leaning into the kiss and holding him close. Lips pressed together, they fell into a tight embrace, their heated passion making them oblivious to the winged seraph standing so near their bench, crossbow in hand.
"All the world loves a lover," the spirit whispered.
Cupid took careful aim for the woman's heart first, a difficult shot while she was being held so closely, but timing was of the essence and the cherub was an excellent marksman. The taut string of his bow twanged in the silence as he let his arrow fly. 
He scored a direct hit. The woman clutched her chest, too startled to say anything. But that reaction turned quickly to shock when she discovered the blood spurting in thick bursts from the arrow embedded in her heart. It spilled into her hands and she held the palms before her eyes as if inspecting the sudden horror of the moment.
Spattered with his lady's grue her lover's mouth fell open.
"What the–!!"
The young man hadn't completed his sentence when the second arrow struck him in the eye. His skull split, the eye exploding in his head and dripping down his cheek like a runny egg. 
Cupid knew he couldn't stay behind to watch the chaotic scene he had created. He would have to settle for reading about it in tomorrow's headlines, maybe catching the story on the t.v. over coffee and cigarettes. Right now he would run like the wind because paper wings served no purpose whenever he needed to sprint along one of the park's paths, and running with a crossbow made escape especially tricky. Fortunately, a cherub was nimble and he had always managed to pull off his getaway without a problem.
Thirty seconds from the scene a nearby jogger passing him did a double take that stopped the runner dead in his tracks, but Cupid never broke his stride. The jogger turned and gaped at the lone figure darting along the path in nothing but his underwear. No doubt when the guy resumed his trot he would discover the two bodies that lay just beyond the bend slouched over the park bench. But by that time the spry little archer would be back in his jeep and headed for the Interstate.
The thrill of this moment was worth the risk. Christ, he always felt so wonderful afterwards.
That's what love really was all about, wasn't it? That wonderful rush of adrenaline coursing through his veins felt better than any drug. Love was such a glorious feeling.
Almost as glorious as seeing all that blood …
Ken Goldman
Ken Goldman, former Philadelphia teacher of English and Film Studies, is an Active member of the Horror Writers Association. He has homes on the Main Line in Pennsylvania and at the Jersey shore. His stories have  appeared in over 900 independent press publications in the U.S., Canada,  the UK,  and Australia with over thirty due for publication in 2019. Since 1993 Ken's tales have received seven honorable mentions in The Year's Best Fantasy & Horror. He has written six books : three anthologies of short stories, YOU HAD ME AT ARRGH!! (Sam's Dot Publishers), DONNY DOESN'T LIVE HERE ANYMORE (A/A Productions) and STAR-CROSSED (Vampires 2); and a novella, DESIREE,  (Damnation Books). His first novel OF A FEATHER (Horrific Tales Publishing) was released in January 2014. SINKHOLE, his second novel, was published by Bloodshot Books August 2017.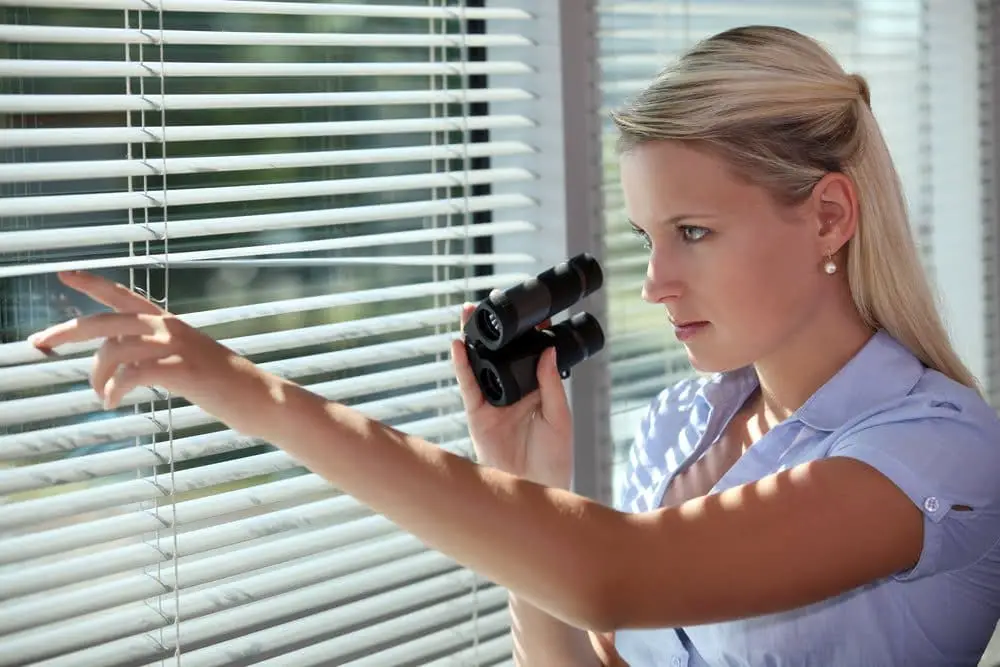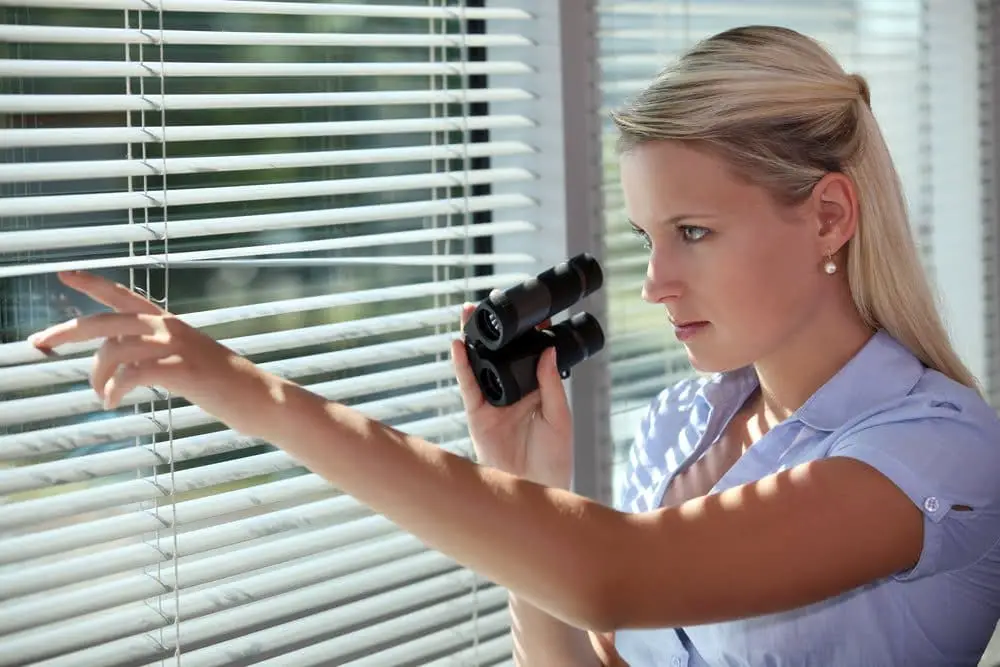 Close To You
From the very beginning, it was always apparent to her that this would be the outcome; the two of them united, together at last. Finally, alone, behind closed doors, safe from the snooping eyes of his inquisitive audience. Gazing upon his perfectly formed features, known intimately by so many, only clichéd conceit seemed capable of providing an explanation towards the how's and why's of such an inevitability. Considering the profession that was responsible for placing his face in a million households, tired talk of Shakespeare's stage seemed to her to be entirely apt. 
Smiling, she pushed all these thoughts to the back of her mind, focusing instead upon the immediacy of the situation. To be here, staring down as he stretched out before her, was the culmination of a lifetime spent dreaming of the very moment itself. So often had she indulged in this fantasy, that for a fleeting second, she found herself questioning the nature of reality itself. Surely this couldn't be just another product of her subconsciousness? Her fragile mind, perhaps, torturing her again with such vivid images of the unobtainable?  Stretching out a trembling hand, she gently ran a fingertip across his smooth, bronzed skin, putting all her doubts to rest.
She was a super fan of his work, of course, just like so many others. Had been one right from the beginning: sold upon him since that very first performance, watching him as he lit up the cinema with a smile, still but a child herself. From the outset she had felt a powerful connection with him and the roles he had chosen to portray. How one so young could convey such emotion through the simplest of gestures, capturing hearts with just a mere expression, had fascinated her. She, along with audiences everywhere, had fallen hopelessly and devotedly in love. As the years passed by, she had revelled in the shared symmetry as they both seemed to grow up together. It was such an easy thing to do. Where her development had been a private affair, hidden away in her bedroom from a cruel and uncaring world, his had been trapped forever in celluloid, documented upon the silver screen for all to see, again and again.
As the child star became the leading man, she had watched his every move, his life outside of the characters he inhabited becoming as much of an obsession as the fictions he created. When he was receiving his first Oscar, statue in hand, humble as ever, she had been graduating from medical school, penniless and exhausted but equally as thankful. When the first nude photos had leaked, she had just secured her first job, the blurred black and white images carrying her through many a back-breaking shift.
She was not foolish, yet still maintained a belief in destiny that was absolute. Despite leading an existence where nobody seemed to even look at her twice, she still knew in her heart that she would have an important part of her own to play in the story of his life. 
His numerous public stints in and out of rehab had been the first time she had truly entered his orbit. Lunch in the hospital canteen suddenly became an act of worship; the joy felt knowing he was mere floors away transcendent. His departure had left her hollow, so when she saw the breaking news of how one last hit had been exactly that, her sorrow was quickly erased by the realisation that the stars finally were aligned. 
Her department wasn't exactly the end of the line, but it certainly was close. She relished her job. There was nowhere else where her fascination with the mechanics of death could be so openly explored. That his untimely demise finally allowed her to combine this passion with her passion for him, could be seen, she reasoned, as definitive proof of the existence of some higher force.  
As she gazed down at him in silent repose upon the cold, clinical surface of the mortuary slab, she found herself reflecting upon the nature of attraction. Like all the others, it was impossible for her to deny the magical spell that his faultless complexion seemed to cast. But, in her heart, she had always known that real beauty was more than skin deep. That she was the one blessed with the task of demonstrating this truth was indeed a great honour. Raising her scalpel, she gave a quiet prayer of gratitude. 
Then slowly began to unpeel his layers.
Steven Holding
Steven Holding lives with his family in Northamptonshire in the UK. He currently has stories featured in TREMBLING WITH FEAR VOLUME TWO, SPLASH OF INK and the anthologies MONSTERS and BEYOND published by Black Hare Press. He is working upon further short fiction and a novel. You can follow his work at www.stevenholding.co.uk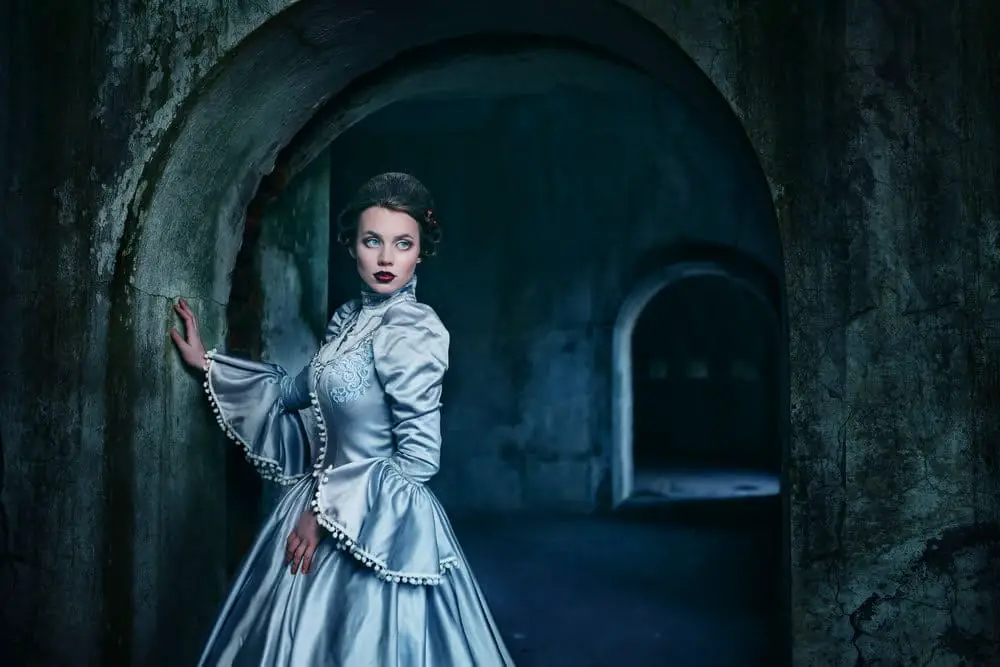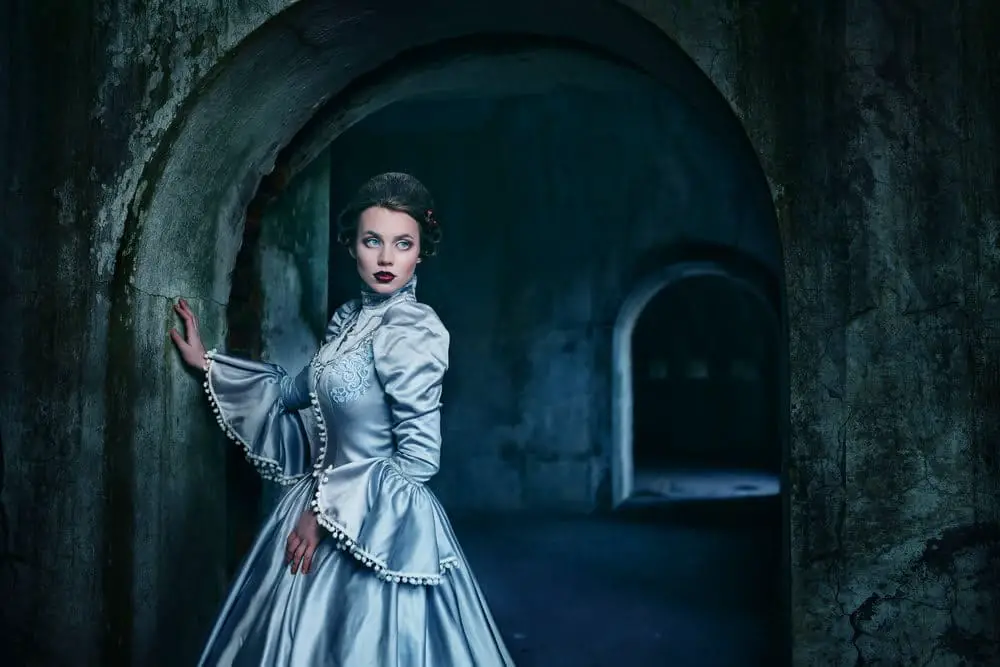 Vadha  
In Budapest, on the islet of Szechenyi, stood a Gothic-renaissance castle; a raven carved in stone holding a ring in its beak festooned the finial of its tower. The castle was adorned with rose-coloured windows with arched frames, rows of turrets and statues of armoured soldiers on each side of a balcony where Vadha stood each night.     
A beam of moonlight struck her pale skin; she had a narrow face with an aquiline
nose, dark eyes, arched brows and no colour to her lips.
Perhaps some people are meant to be alone, thought Vadha. Everyone has slowly
been taken from me. Her ebony hair fluttered in the wild night wind and her white dress touched the ground. But I feel lonely. I would search an eternity for love. 
She gazed into the distant misty hills, where a figure appeared amid the towering
trees: a tall man, slim in stature, with a black hat and dark hair that hung below his shoulders. As he drew closer to the castle an angry tempest followed. Vadha was filled with interest. 
Vadha closed the balcony doors, descending the dark oak stairs; she walked
towards a loud knocking on the front entrance. The windows rattled with a raging wind. She opened the cumbersome door. 
"Good evening, Madam," the man said, removing his black hat. 
"Good evening," she said. 
"I am Aleister Alpar. I am looking for a place to stay for the night," he said with a
self-assured voice. He wore a long coat, worn around the edges and his shoes were covered in dirt. "My horse became ill and I have walked for miles."
She opened the door fully and stepped aside. "Come in."   
Aleister followed Vadha to a decrepit antechamber with faded wallpaper, a
broken chandelier and a mouldy odour in the air.
"I was told about a castle in this region," he said, intrigued. "My grandmother told 
me as a child. I thought it was a tale." 
"There is a chamber upstairs I can offer you."
"I will pay you for my stay as a courtesy." 
"I am a rich woman, I don't need money," she said. "I am happy to help a stranger
in need."
"That's very kind of you," he said, with a slight smile.
They walked through a Gothic archway leading to a large room with vaulted
ceilings that hovered oppressively; the windows were concealed behind heavy burgundy curtains and elaborately carved wooden tables and chairs furnished the middle of the room. The lack of light and silence, created an impression of melancholy and loneliness. 
"I have been at a Lodge meeting for most of the evening."
"Then you must be tired," she said. She picked up a silver candelabra from the
table. "I will show you to your bedchamber."
They ascended a long staircase to a dark hallway, filled with peculiar artwork
on each wall. On one side, Gustave Moreau's The Victorious Sphinx, with the cruel sphinx resting on a cliff, waiting for her victims; carnage hung below her. 
On the other wall, a large painting of a man lying limp, bound in a woman's
embrace. Her mouth kissed his neck; her molten hair sheathed his head. It was a painting well known for love and pain. The woman in the painting had similar  features to Vadha; they were both of European descent. The artist's signature below: Ed Munch. 
Vadha sensed Aleister's fear as he looked at the paintings, but when he turned
to her it was with a hint of fascination in his eyes.
She led him to a bedchamber lit with a single candle. In it was a mahogany four-
poster bed, a tiny window, bookcase and a hint of soot in the air from the fireplace. 
"My eyes and skin are sensitive to the light," said Vadha. "I tend to avoid daylight.
I wake later in the day. You may see yourself out in the morning."
"Thank you," he said. "What is your name?" 
"Vadha," she said and shut the door behind her. 
***
The following night, a red hue pervaded the sky. Vadha stood on the balcony
looking below onto withered shrubbery and a row of barren rose bushes adorned with thorns.  She looked at the window of Aleister's bedchamber and filled with a deep despair, assuming he had left at dawn. 
A surprised look appeared on her face, as she smelt a familiar scent. She turned
to see Aleister, walking wearily onto the balcony from the sitting room. His complexion had changed overnight; his thin face wore an ill pallor, the shine had left his cerulean-blue eyes and his limbs trembled in the cold evening breeze. 
"It was a bright day; the storms have passed," he said, approaching her. "You've
missed the warmth of the day." 
"My skin is very fair and burns easily. I haven't walked in the sun for a long time."
Aleister eyes explored her marble white skin. "I couldn't find you in the castle," he
said, his voice faint. "I called for you."
"My bedchamber is at the far end of the castle," she said. "I must not be disturbed
during sleep."
"I will not disturb you," he said. "I would like to extend my stay at the castle, if I
may?"
"You may stay as long as you wish." 
He wiped the perspiration from his brow. "I have spent the day reading a book I
found in my chamber. It's about Paschal Beverly Randolph."
"The Occultist," she said. 
"Yes. I would like to finish the book and I'd like to read any others on
the occult you may have."
"I have a private library in the baroque wing of the castle. It contains many books
that may be of interest to you."
"Thank you," he said. "I'm giving a lecture in a few weeks for the Lodge, on
Randolph."
Vadha's gaze shifted to a solitary black bird, wailing in the gardens.  
"Last night, I heard loud shrieks below my chamber window."
"There are many nocturnal animals in the woods," she said. "They often feed late
at night."
"I had a night of broken sleep and woke feeling a trifle weak."
"There's no need for you to wake at dawn. You may wake later in the day."
Fear filled his eyes. "I felt as if something was coming for me. But I saw nothing." 
"The castle doors are locked at night. No one can enter your chamber."
"But I felt something powerful," he said. 
She glanced at the wound just below his ear. 
"I dreamt of you," he said. His words filled with desire. "Perhaps you were in my
thoughts."
Vadha momentarily filled with hope, but when she remembered all the pain she
had experienced through love, all hope left her. 
"You look sad. I have not seen you smile," he said. "Do you have a family?" 
"My family have died."
"I'm sorry to hear that," he said. "Do you feel lonely?"
"Yes," she said. "But… –"
There was a silence between them. 
"I am looking for an eternal love," she finally spoke.  
His eyes widened with curiosity. 
"I have not been fortunate in love," she bowed her head. "I have never been
made happy."
"I am trustworthy," he said and shut his eyes. A sheen of perspiration was on his
forehead and he began to violently cough. 
"You must lie down in your chamber to rest and regain your strength," she said.
 "Are you pleased with your chamber?" 
"Yes," he said. "The painting on the chamber wall, it's one of Goya's monsters. 
The castle is filled with art of villains."
She nodded. "I always relate to the villains and the monsters. I understand them,"
she said, with a solemn tone in her voice. 
Aleister reached for her hand with a poignant stare; her flesh was cold. As he held
her hand, his frame appeared ailing, his back was slightly arched and at times he drew a deep breath.
Vadha wished she could kiss his flesh as he left for his chamber. She felt
an intense emotion that surprised her. It immersed her blood and shook her spirit. 
***
A black-winged creature with flames in her eyes flew into Aleister's bedchamber
window while he slept.  Her wings gave a slight shake and turned into slender arms. When her torso and legs quaked, her form was altered from that of a bat to the figure of a woman. 
Vadha stared at Aleister with a hunger. His white flesh a disparity to his ebony
hair, and his thin face appeared tranquil. 
Vadha covertly walked to him. She stroked his ivory forehead with an enchanted
touch. He stirred. She laid a furtive kiss on his lips. He opened his eyes and looked at her in a haze, his eyes unfocused. She removed the sheet that covered him.  
She wrapped her body around his and her torso moved in an unbound desire
arousing him. Her limbs clasped onto him, like a wild animal that had caught her prey, prevailed by a primeval urge. She salivated at the scent of his blood. 
His heart violently pounding; his breath erratic and deep in his eyes she saw a
strange light: a glimpse of his soul. Their bodies intertwined; they moved with ardour for hours. 
He grew tired, he turned to his side and lay resting beside her. His limbs limp. A
smile played on her lips; she took a savage pleasure in his vulnerability. Her hand crawled to his back and her claw made a small cut in the nape of his neck. She licked her blood-stained-hand. Her lips pressed against the wound and she tasted his blood with a depraved need. It flowed into her mouth; its warmth caressed her throat. 
For a moment, his eyes focused and a look of terror emerged on his face.  His body
began to tremble. Unable to bear the terrifying reality, his eyes once again unfocused. She feasted on his body with a demoniacal thirst. 
When she'd satiated her blood thirst, her victim turned to her. With a final
unfocused glance his eyes shut. He lay cold and weak, as he had done for the last four nights. 
Perhaps Aleister is the love that I have waited for. Vadha thought. He is young, but
he appears bright and sincere.  Perhaps he will be worth eternal life. I will not do any
harm to him. She looked at his white skin. I only kill men who stop loving me.
***.
The next night, Vadha searched the castle, but Aleister had gone. She found a letter he had left in his chamber, explaining he had an urgent matter to attend; he had left at dawn and didn't want to wake her. The letter had a symbol with a square and compasses and an address for the Freemasons.  
Vadha's love for Aleister increased night by night. Three more evenings came and
went. When he did not return she wrote him a letter.  
To Aleister, 
I hoped your stay would be longer. I would have made a gift of the book on Paschal Beverly Randolph to you. 
I plan to travel to Geneva, Switzerland in a few weeks. I would like you to accompany me. I await your return. 
Regards,
Vadha
***
Vadha was no stranger to sitting alone in the theatre. She often booked a private gilded box seat. She was clad in a long dress of black satin and when she removed her dark fur scarf, on her lithe neck hung jewels that glistened a blood red. 
She heard a gravelly voice nearby; a richly attired old man and his nephew sat in
the box seat next to her. 
"The theatre is full tonight," said the old man to his nephew. He cast his eyes on
the box seat on the side of them. "I see many familiar faces in the crowd. Leopold and Emily are always here for every Shakespeare play." 
"And Aleister Alpar! Look, he is with the young woman who will become his
bride," said the nephew. 
Vadha elevated her eyebrows and tilted her head to the stalls below. Aleister
walked along the aisle with a young woman with golden hair and an innocent face. When Vadha saw them together she felt wounded. A look of pain crossed her face. 
"The young woman has been his betrothed for a year," said the nephew. 
Vadha's eyes widened with shock. 
As the lights dimmed, the stage curtain rose. The sound of drums and trumpets
flooded the stage and a poised actor delivered his line. 
"Noble Patricians, patrons of my right…"
Vadha hid in the darkness. She bent her neck but was barely able to see a
silhouette of Aleister throughout the play. She bowed her head in her hands in defeat, wondering why she was once again unfortunate in love.  
Screams flooded the theatre as the character Lavinia's hands and tongue were cut
off in a violent rage. 
Vadha could barely concentrate on the play. Her thoughts were plagued by
Aleister; she realised she was never of any real importance to him. 
On the stage, the villain Aaron shouted with a diabolical tone. 
"Vengeance is in my heart, death in my hand, blood and revenge are hammering in
my head," he said. 
Vadha's blood pulsed and red flames blazed in her eyes. 
Towards the end of the play, loud gasps filled the theatre as the character Tamora
ate the pie that Titus had baked.
A hint of delight glinted in Vadha's eyes as Titus took out his vengeance.  
To a roar of applause, the actors gave a bow and the curtain dropped. 
The old man's gravelly voice once again caught Vadha's attention. 
"It's a gruesome play," he said. 
"Yes," said his nephew. "Would you like to have a word with Aleister before we
leave?"
The old man nodded and his nephew guided him down the stairs. 
Vadha remained unseen. Aleister's eyes were fixed on the woman by his side. 
The old man and his nephew approached Aleister; they shook hands. The old
man's gravelly voice carried to Vadha's box seat. 
"I'm looking forward to your lecture on Randolph."
They parted after a brief discourse. But Vadha could still hear the old man's voice
as he walked away. 
"Aleister's fiancée is a pretty young thing."
His nephew agreed.  
Vadha glared at Aleister and his fiancée as they left the theatre. 
***
A black-winged creature with flames in her eyes rested on a branch of an oak tree, 
gazing onto a tall young man as he laid a parting kiss to a pretty woman. 
"Goodnight, Aleister," said the young woman. 
Aleister smiled as he watched her enter her home. 
The creature waited until he had gone. An ache grew inside her, a hunger. Her stare
fixated on the windows of the house and as the candlelight was blown out, all was dark. Moonlight captured the silhouette of the young woman, in the far-right window.   
The creature spread her wings and ferociously flew towards the house. She
watched as the woman fell asleep. Her sharp claws scratched and dug into the window frame. Opening it the creature went inside. 
With a violent flail, her wings transformed to the arms of a woman and her body
followed.   
Vadha stealthily moved to the young woman who lay in her bed in a slumber. Her
golden hair sprawled on her pillow and her flesh glowed with the freshness of
youth. 
As Vadha smelt the scent of the woman's blood, she pined for it. Her teeth pierced
the woman's neck. The woman's eyes opened in terror and she began to struggle in vain. Vadha tore at the flesh with an innate brutality, feasting on her body. When the woman attempted to scream, Vadha covered the woman's mouth with her lips: a deadly kiss. 
With the devil's pleasure, she drank the last drop of her blood. All that remained of
the woman was a grey sagging flesh over her skeletal frame: empty and lifeless. 
*** 
The following night was silent, with the exception of a whistle of the wind. Vadha sat in her library, where leather-bound books rested in tall mahogany shelves. She spent the day reading until dusk, unable to sleep since she had quickly flown in before dawn. She reread her favourite poem. 
Oh, stars, and dreams, and gentle night 
Oh, night and stars return!
And hide me from the hostile light
That does not warm but burn.
-Emily Bronte.
Her mind was penetrated by thoughts of the night before, of Aleister at the theatre
with the young woman. 
A loud knock on the door roused her. She walked to the front door and opened it. 
"Good evening, Vadha," said Aleister, with a slight smile. He had regained the
crimson in his cheeks. 
"Good evening," said Vadha, hiding her anger. 
"I received your letter requesting that I visit." He followed her into the 
antechamber. "I am unable to come to Switzerland with you, I'm afraid I have travel plans too." 
"Where will you go?"
"To Germany, I am visiting my fiancée's family for a month." 
"Is your fiancée the woman who accompanied you to the theatre?" she asked,
trying to conceal the pain in her voice. 
"Yes, I have not spoken to her today. I have spent the day travelling to the castle,"
he said, puzzled. "Were you at the theatre last night?"
"I was. Shakespeare is my favourite playwright," she said.
"Did you enjoy the play?" he asked. 
"I did. But I prefer Hamlet, Othello and Richard III," she said. 
"I think Titus Andronicus is a better play than Hamlet."
"No, Hamlet is far superior. It's a very philosophical play," she said. "But both are
about revenge."
There was, again, a silence between them. 
"We are catching a train tomorrow morning. I have come to say good-bye," he
finally spoke. 
"I am sad to see you leave," she said. "Wouldn't it have been wonderful if these
deep emotions that I have for you, were for a man who wanted to love me and no one else. We may have been happy." 
His eyes widened with her frankness. "I'm no stranger to unrequited love, one 
can only hope to make peace with it over time."
"Why did you do it?" she asked, hiding her anger. 
"Do what?" he said, glancing away deceptively. 
"Lure me in just to hurt me." 
He stood silently. He appeared to want to say something, but said nothing.
His silence enraged her, but she kept her feelings contained. 
"Will you do an act of kindness, Aleister, before you leave?"
"Yes," he said. "Of course."
"I've had trouble opening a few wooden boxes."
She led him to the dungeon that held a morbid stench. He clawed his way
through the cobwebs; the contents of the cavernous room were barely visible.
She could sense his claustrophobia in a vaulted room with no windows.  Thinking
of his unrequited love, she screwed up her face in anger. She turned to him, her hands grasping his shoulders, tightening. He grew pale as he fought back. 
A look of terror crossed his eyes as Vadha buried her teeth into his neck. She
delighted in his mortal fear and his pain; his blood intoxicated her. 
As his body grew limp in her arms, a hint of sadness emerged on her face. She 
hung his body on a hook beside a decaying body of a red-headed man. 
Several skeletons hung in a row, all the men who had held the hope of love. 
She ascended the stairs to the balcony where she looked onto the horizon. She was
willing to wait an eternity for true love. 
Dedicated to Budapest.
Helen Mihajlovic
Helen Mihajlovic is a published author in books and magazines. Her work can be found in Horror Novel Review and Siren's Call.
She is very grateful for a good editor Louise Zedda-Sampson and proofreader Roger Smith.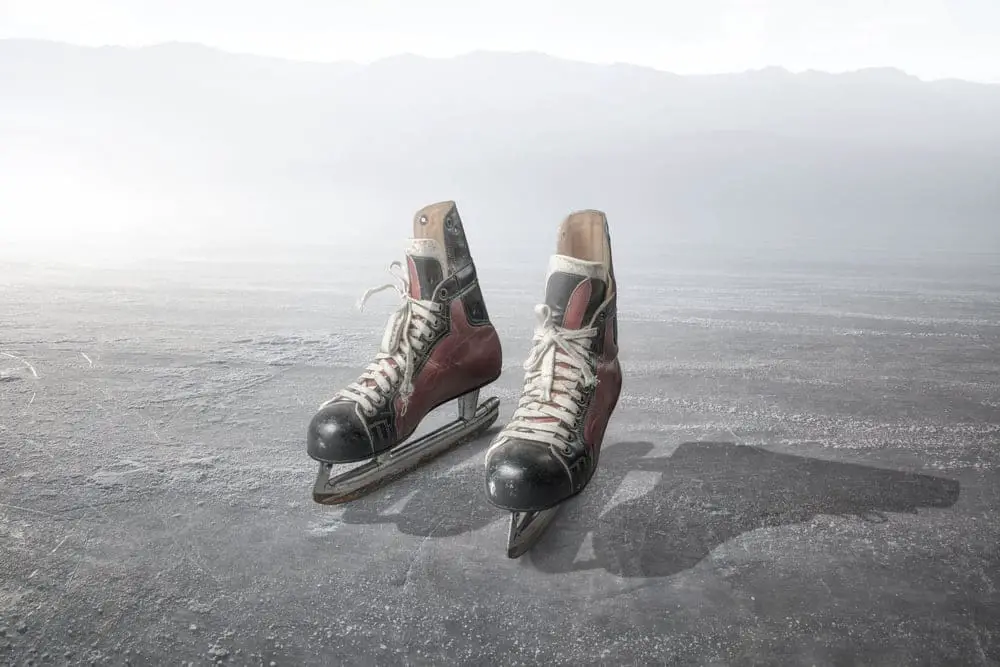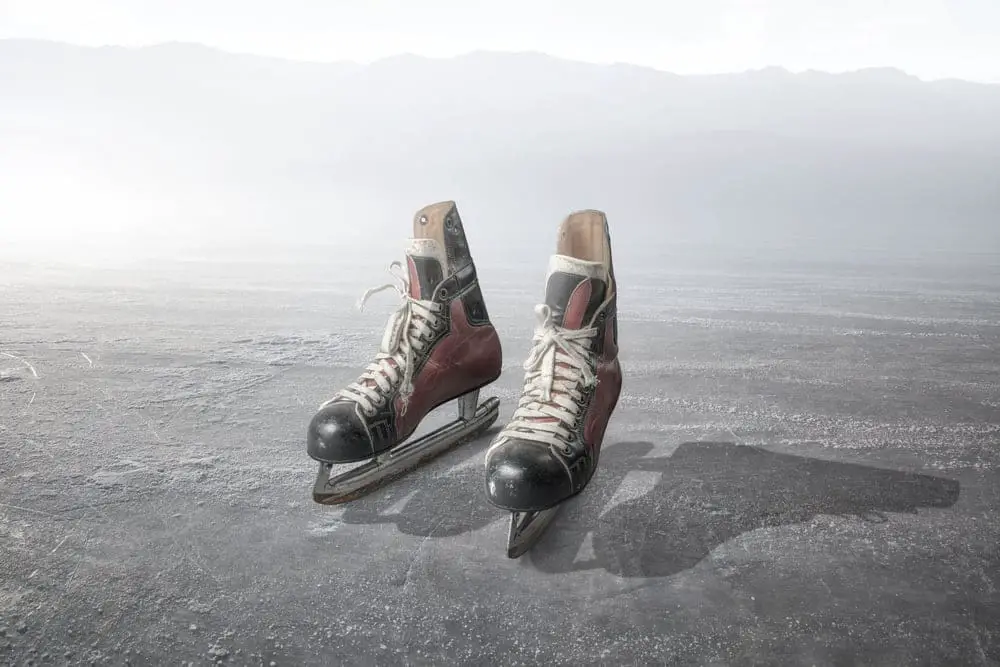 Holding Hands
  Jacob and I hold hands as we skate tiny circles. Even through my gloves, his hands feel so cold they burn. 
  When Jacob was alive, we couldn't hold hands. 
  Tonight, it looks to the others as though I'm skating alone, hands out for balance. They don't see Jacob pulling me along, nor the two sets of grooves in the ice, circles on circles.
  "Be not afraid," he would say, reaching for me. I'd swat his hands away, glancing scared over my shoulder. Two boys seen holding hands would be put in the stocks, or driven from the village.
  So, though it's a Grievous Sin, it's good that I killed Jacob last Spring.  
  On Sundays, as my father thunders from the pulpit, I bow my head, fold my hands, and ask Forgiveness.   
  We did the Bad Thing but once. Jacob wanted to again. I did as well, but was sore afraid. I Pray God understands: My Sin of drowning Jacob in the lake was to avoid further Sinning. 
  I kissed Jacob, quickly, underwater. Then, my hands on his shoulders, I held him under until he stopped thrashing.
  I'm dizzy from skating. "Let us rest," I whisper. Jacob clasps my hands harder, digging in his skates; we practically spin, skating circles so tight. 
  I hear it, then. The ice cracking.
  Jacob smiles, icy as the lake. The circle breaks, the freezing water scoops us in. His hands hold me down, and Jacob kisses me with lips so cold they burn.     
Lin Morris
Lin
Morris
 lives and writes in his hometown of Portland, OR. His work has appeared on Unlikely Stories and in the anthology Flashes of Brilliance, and his short novel The Marriage Wars is available on Amazon. Left-handedness is the answer to any question about what made him into the person he is today.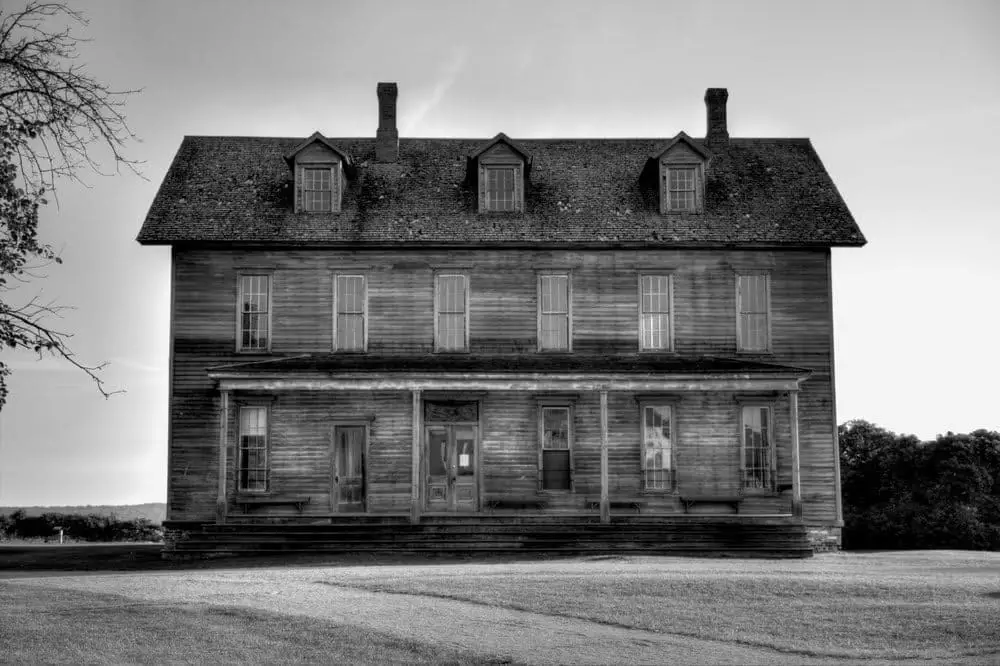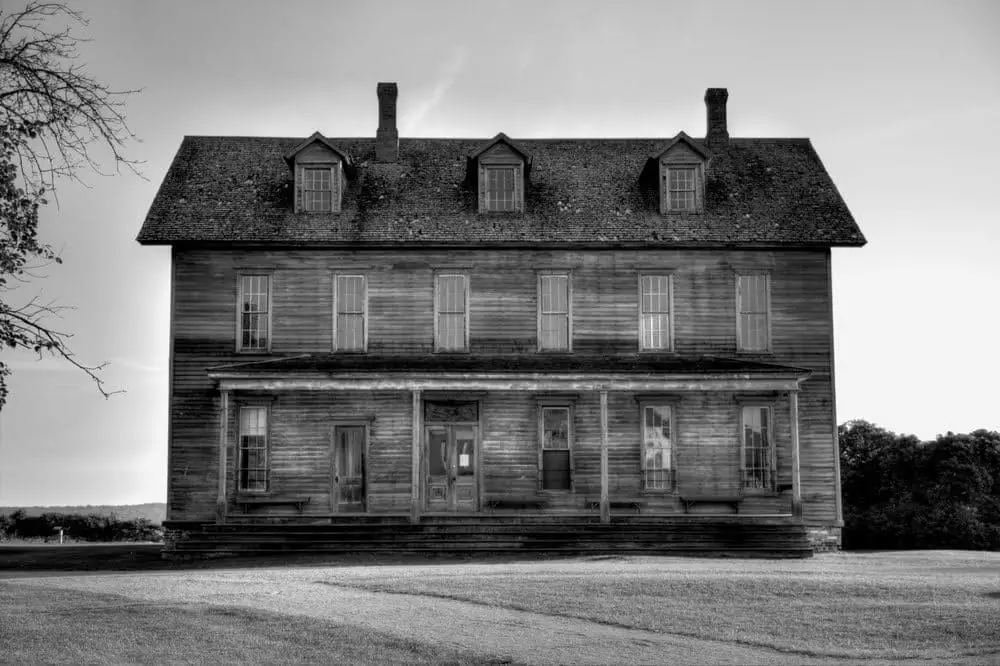 Wedlock
Derrick coasts through their new neighborhood. Michael, always the passenger, watches once-majestic houses now reduced to patchy shingles. Scratched paint. Spider-webbed windows.
Derrick parks, and Michael forces an unreturned smile. "Our adventure begins," he says, perhaps sounding chipper to someone who doesn't know him. Someone like Derrick.
Before them stands Derrick's father's house. Or, per the will: Derrick's house.
The house Michael did not want.
In the town Michael does not know.
With the man Michael no longer loves.
It is the best-maintained house on the block. Fresh-ish paint. Less-mangled shrubbery. And that blackness seeping from the windows, the doors, the foundation? A trick of twilight.
—
Later, while Derrick entertains more lawyers, Michael sits at an unlevel table, drinking coffee with Derrick's mother. Jane is a tiny woman, forgotten by family except for holidays. Forgotten by her husband's will except for a hastily scribbled 'tenancy clause.' As Michael plays dutiful son-in-law, she murmurs, creaking jagged fingers around a pristine Father of the Year mug.
"Sorry you missed the wedding, Mother Jane."
Jane grins, revealing several missing teeth.
No. Not missing.
Replaced.
Replaced by seeping blackness.
"Weddings," Jane whispers. "Where they trap us." More teeth are gone.
Michael almost spills his coffee. "Trap us…? Who?"
Michael follows her gaze to an ornately framed photograph. Derrick's father. "It's called 'wedlock' for a reason," she says.
"I don't follow you."
"You will." Her smile seeps total blackness.
Michael awkwardly drops his gaze. In his mug, a rotten tooth swishes to the top. 
John Adams
John Adams (he/him/his) writes about teenage detectives, pelican-people, and cursed cowboys. His publication list includes Australian Writers' Centre, The Drabble, Siren's Call, Weird Christmas, and 101 Words. His plays have been produced by Whim Productions and selected for readings at the William Inge Theater Festival. Web: https://johnamusesnoone.com/. Twitter: @JohnAmusesNoOne.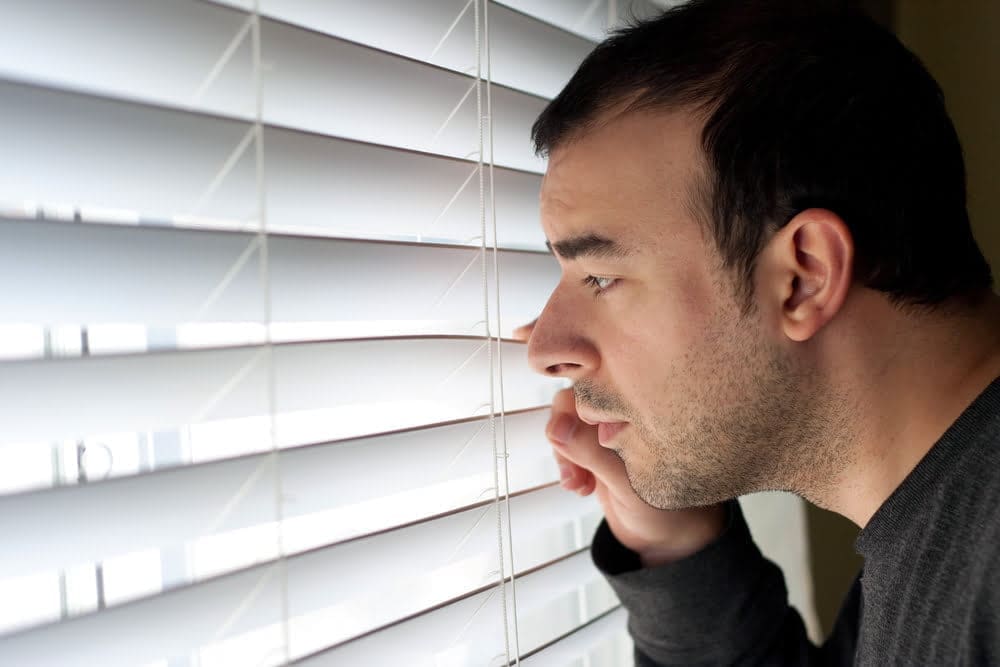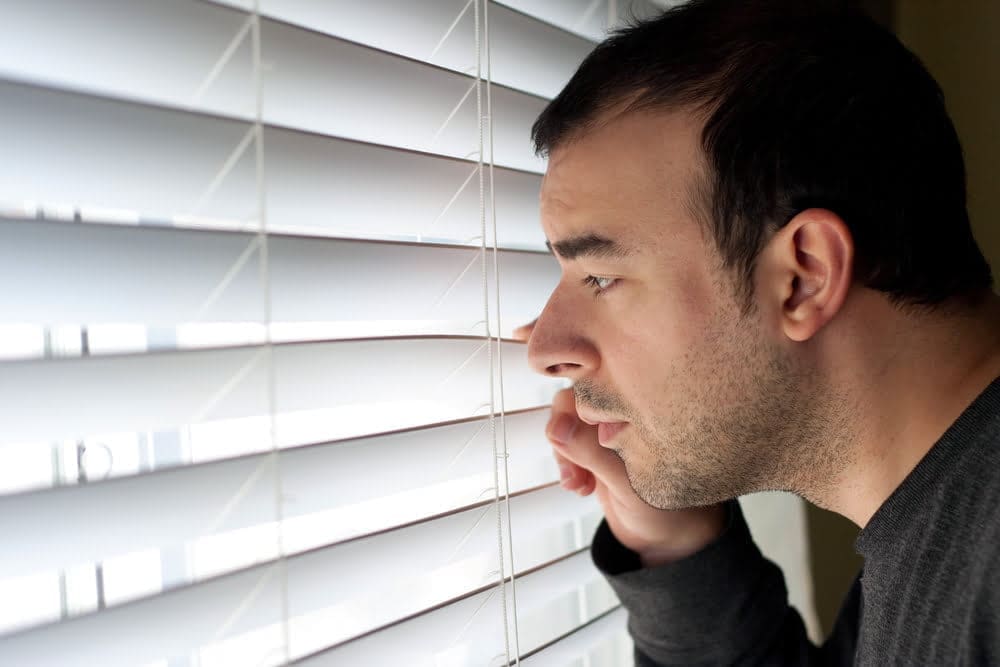 Windowsill
  In a lonely apartment building, Thomas Powell sat wondering where his life was now to go.  Four months prior, he had a loving girlfriend of seven years and a hound dog purchased from the local shelter.  He had partial ownership of a house with a white picket fence and a large garden. His job as an attorney brought in enough money to purchase whatever came to mind.  Now all that was gone. Emily, the girl he met in college and settled down with, had left with a man she met at Planet Fitness. The dog, Muffy, was put down after a long bout with hip problems.  And the house, oh the house. It had been paid for, or so he thought, when he gave Emily the money to bring to the bank at the end of each month. However, the bank came the week before Emily walked out, asking for close to one hundred thousand dollars in back pay.  Tom had money; just not that much so his house was gone. Now, he had nothing. Of course, Tom had his job but once he came home, it was no longer to a happy home but an empty apartment.  
     Usually Tom would stop by a local watering hole on his way from work, ordering two beers to wash down a thick, mostly overcooked hamburger.  Tonight, however, he decided to grab Chinese food and bring it home. He had purchased a case of beer the weekend before that needed polishing off so he headed to his new apartment with a bag of greasy food.  Last year, he was living luxuriously in a three-bedroom ranch. Now he was stuck on a second floor apartment. The good thing was the section below him had gone unrented for two years. The owners of the building had moved down South and want one renter there just to keep watch and the heat running.  Tom's place had two bedrooms, one used for sleep and the other made into an office. Tom was a workaholic, probably the reason Emily fell into the arms of a man who paid attention to her. He would spend hours a night going over cases and rulings, pounding beer after beer behind a desk he had been able to sneak out of his old house.  
The apartment itself was nice enough for a single bachelor.  It had all the needed amenities and the owners gave him free reign to decorate as he wished.  He started by pulling up the 1970's moldy carpets and replacing it with wooden floors. Next, he hired some friends to paint and clean the place, top to bottom.  His plan was to live here for a year, buy the place from the owners, and rent both parts out. His job brought in enough money to be able to look for a new house, without a problem.  Right now, though, with a foreclosed house, it didn't look good for banks to give him credit, even if he explained to them that his ex-girlfriend had stolen the money set aside for the mortgage.  
     That evening, Tom went into his place and sat in front of the television with a beer and his Chinese food.  He polished off an entire helping of Beef Lo Mein and two Spring Rolls in less than half an hour. Though he wasn't paying attention, one of the local networks was having a Twilight Zone Marathon.  He watched a few episodes, more for nostalgia than interest. Many years ago, he lost his joy at viewing horror movies or science fiction. Law school brought about serious interests like criminal law and court record files.  He had no time for entertainment and fun, finding himself without a real sense of imagination. As a child, he would play for hours in the woods behind his parent's home. Now, it all seemed so silly to him. Every moment he wasted as a child he could have spent readying himself to be a responsible and respected adult.  So at the age of fifteen, he left behind all the childish loves he enjoyed, packing up box after box of action figures and sports cards. In its place, he focused on his studies. Tom already knew what he wanted to become, unlike most of his friends. They tended to focus on sports and girls. He enjoyed both of those but Tom kept his eye on the prize.  He could have fun after he was well entrenched in a job.  
     Tom retired to the back room to do some work at his desk.  On his way past the kitchen, he stopped at the fridge and grabbed two beers.  Though the walk wasn't far, he never minded the taste of warm beer so decided the best way to save time was to double fist.  His work might suffer after a few of those but by that point it would be time for bed. Most nights Tom kept the blinds closed in the back room but that evening desired some of the cool Maine fall breeze.  He slid the curtains open and pushed the window up as much as it would go. Immediately, he was hit in the face by the chilly air. For a moment, he closed his eyes, taking it all in until the rustling of papers awoke him from his momentary trance.  Papers were strewn all over the floor; the unfortunate target of a wild breeze. Tom closed the window almost all the way, leaving only a crack at the bottom. He would take the chance of a gust of wind sneaking through the tiny area in order to keep the room nice and cool.  He'd work better this way.
     Minutes turned to hours and before Tom realized it was well past midnight. He never worried about time on Fridays, sometimes working until the sun rose on the following day.  But tonight, for some reason, he felt the need to turn in. He had a long day and the beers had made him groggy. As he went to close the window, something caught his eye. In a house adjacent to his window, a single light was illuminating a room on the second floor of a gray ranch.  He had never noticed this place until that evening and was captivated when a beautiful young woman came to the windowsill and sat on the edge, combing her long, black hair. Tom thought about closing the shades and ignoring what he saw, but something about the woman was captivating. Her skin was a milky chocolate and her long hair hung well past her shoulders.  She had it thrown over one side, stroking it with an old fashion ivory comb. She wore what looked to be only a silk nightgown, though Tom could not be sure. He must have stared for close to an hour, watching this woman brush her hair. Finally, the woman stood up, walked away from the window, and turned out the light. Tom wanted to scream for her to return, this black beauty he'd never noticed before.  Instead, he went to bed, finding he couldn't sleep. His mind kept racing back to the woman in the window. When the morning came, Tom rushed to the room and pulled the shade. There sat the house but the woman was not there.  
     Tom spent the entire Saturday trying to get the woman out of his mind.  She had stolen his day away. Finally, Tom decided it would be best to go into work.  The office and that atmosphere would help. But when the evening came, Tom was rushing into his office to work, even avoiding dinner.  He needed to see the woman again. He worked with the window open again, pushing the desk to the corner so he could continue to peek out.  For a while, he thought that luck had only come once but at midnight, the light in the house next door clicked on and the black woman came back to the window, sitting again on it and combing her hair.  With the window open, Tom could hear her now. She was singing to herself, but what song he could not tell. All he knew is she had the voice of an angel. She wore the same clothing as the evening prior but that didn't matter.  Her beauty was beyond clothes. How he desired to run his fingers through her hair and touch his fingertips against her skin. When she disappeared an hour later, he still desired her and for the first time in many months, took a moment out of his working day to take care of himself with her image in his head.  It would stay there, a permanent mark, throughout the evening and into the next day. Soon, Tom found himself coming home from work to sit at the window and watch this woman each and every night of the week. She never missed and, like clockwork, the light would click on at midnight and she would appear stroking her hair an hour later.
     This series of events occurred every evening for close to three weeks.  By the end of the third week, Tom found himself leaning out the window the entire hour, completely taken by her beauty and singing.  Now, he knew what she was singing. He had heard it at a friend's wedding once and it stuck. Each night, in a sweet yet sad voice, the woman on the sill would sing "At Last" by Etta James.  Once she got through the entire thing, she would hum to several verses to herself before starting over. But she never looked down, only forward. Tom questioned whether the woman knew he was there.  He'd bet money she did. He made it a point to leave his light on in hopes she would look down and acknowledge him. Up to that point, it hadn't happened.  
     One day, after spending the entire day thinking about the woman, Tom gathered some courage and walked to the house next door.  Even as he walked up the steps, he had no idea what he was going to say. There was no alcohol in his system, only the desire to finally come face to face with the woman he had wanted for almost an entire month.  Before he could stop himself, Tom knocked on the door. He waited a moment, listening for any footsteps coming from the other side before knocking again. After several moments of silence, Tom turned around, dejected and headed home.  That evening, it was harder to work and he questioned whether he made the right decision when at midnight, the woman returned, combing her beautiful hair. The next evening, he waited a while before returning to her house, this time carrying flowers.  There was still no answer. Tom returned home to drown his sorrows with a few beers. By the time midnight rolled around, he was drunk and ready to watch his unrequited love.
     As the clock ticked closer to one in the morning, Tom became more and more anxious.  Soon, she would be leaving for the night. The alcohol seemed to have clouded his judgment.   Before he could stop, Tom had his head out the window, yelling for the woman in the window. She continued to look straight ahead, acting as though she didn't hear him.  Tom continued to call to her, keeping one eye on his watch. Yelling did not work and just as he exhausted his attempts by closing the window, he said something that caught her attention.
     "I just want you to know you have a beautiful voice.  I love Etta James." Tom started to close the window when he heard what he thought was a voice calling back to him.
     "Did you say something?"  he said, as he looked up at the woman.
     She had stopped combing her hair and was staring directly at him now.  Her doe eyes were large and brown, her look intoxicating. "You…you like my singing?" 
     "Yes, I do.  I listen to you sing every night."  Tom smiled, finally getting what he thought he had wanted.
     "Thank you, sir.  My momma taught me."  The woman smiled at him but quickly lost the smile.  "Goodnight, sir." And before she could be stopped, she disappeared from the windowsill and turned out the light.
     Tom sat there, waiting, wondering what had just happened. He sat there for over an hour before he realized she was not coming back.  He was saddened by her sudden disappearance but optimistic that he could continue the chat the following evening.
     Tom called in sick to work the next morning.  This was the first time he had ever done that, even when his ex-girlfriend begged him to.  Work was always important but not currently. Today, his thoughts went to last night's encounter and the prospect of another.  When midnight rolled around, Tom was already at his window. But when the light went on, the woman was not at her place at the window.  Tom watched the hour tick away, nervously awaiting her presence. Did he scare her away? Did he anger a jealous husband? Tom waited until the light in the room clicked off at one before heading off to bed.  Sleep eluded him, the thoughts only of the woman who had finally spoken to him. Though he went in to work the next day, his mind was on the woman who kept him awake at night. When he returned home after a long day, Tom immediately got out of his car and went to the house next door.  He knocked once, twice, three times but no answer. Instead of walking away, Tom turned the doorknob. At first it was locked in place but after two jiggles, it turned and the door opened. Almost immediately, Tom had wished he wouldn't have even come over to look for his lost love. Except for a few pieces of covered furniture, the house was completely empty.  Tom walked around the living quarters, checking the dining room and kitchen. There was a long white cloth draped over the table that hadn't been moved in many years. Cobwebs and a thin layer of dust covered the top of it. The kitchen was empty except for a refrigerator with both doors propped open. Tom ran a finger over an island, pulling off a thick layer of dust.  Not only hadn't someone cooked in this kitchen, no one seemed to have stepped foot in here in many years.
     Tom went back into the living room, looking around at the veiled figures around the room.  Over a mantle sat an old painting, partially covered with cobwebs. Tom wiped it off, looking at what looked to be a plantation with slave quarters.  In the background, there were tiny dark specks. He was shocked that someone would still have this kind of painting up in a home considering the racism.  While it might be worth money, it made no sense to portray such a negative part of US history. After leaving the painting, Tom's thoughts focused on what brought him here in the first place.  The woman in the window was upstairs.  
     The steps creaked under Tom's weight as he ascended the stairs.  He grabbed the railing in case the steps gave way but even that felt old and waterlogged.  When he got to the top of the steps, he looked around, noticing two closed doors. He decided to check the one that wasn't located in the view of his office.  Even though no one was downstairs, that didn't stop him from knocking on the door several times. No one answered so he pushed it open. The room was filled with old cardboard boxes.  Closing the door behind him, Tom took the box closest to him and lifted the top, revealing several manila folders. Taking one out, Tom flipped through pages of what looked to be tax records and paid receipts.  The same people filled them all and quickly he came to the realization that maybe the owner of the house had passed, probably years ago. Each folder covered a month of expenses of a now closed men's clothing store in the area.  Tom had gone there every summer with his parents in order to purchase new clothes for the school year. Two elderly men, ones that met each person at the door with a smile, owned the store itself. When the two men passed away, the business slowly slipped into bankruptcy.  It had closed its doors long before Tom had left for college and since then, it had not entered his memory, until now. He spent roughly forty-five minutes in the room, flipping through boxes and files. There was nothing out of the ordinary in the room.
     Tom left the room now knowing the owner, or owners, of the house he stood in.  The problem was that those two men died close to fifteen years ago. That meant the house had stood vacant since that time.  He was nervous, yet excited, to go into that final room, the one that looked down on his apartment. Before he tried the knob, Tom knocked on the door and waited for a response.  When he did not receive one, he slowly pushed the door open. He peeked in to see that, like the other rooms, there was no one there. Boxes surrounded an old bureau but nothing else.  Tom closed the door behind him, walking around the tiny bedroom to look for clues. He went first to the window and checked it. Not only hadn't it been open recently, it looked like it hadn't been touched in years.  All along the windowsill was a thick layer of dust. The glass itself had years of grime built up on it. Tom sat down on one of the boxes and buried his head in his hands. He questioned his sanity yet knew he indeed saw a woman here.  There was only one conclusion but reality would not allow him to believe this. Deciding he needed to go back to his place and look up more on the two men that lived here, he got up to leave when Tom heard a loud crashing sound in the kitchen.  Instinctively, forgetting he had broken into the house, he rushed downstairs to find the first floor empty. Whatever was in here wanted him out and he decided that was a fine plan. As he went to leave, he saw something at the front door that sent shivers up his spine.  On the floor, right by the door, was an ivory comb. He picked it up, turning it in his hand. The handle was quite warm, perhaps from sitting out in the sun. He had probably merely missed it on walking in. He placed the comb back on the ground and quietly slipped out of the house.  
     For the remainder of the afternoon, Thomas Powell sat in his office, doing extensive research on the local business.  It seemed there were some shady dealings, perhaps with local underworld bosses. But what stuck out the most was a short court appearance back in 1940 to discuss the disappearance of a maid hired by the brothers.  She had gone missing and only after a massive push from the family did the police even bother to look into the situation. Since she was African-American, her disappearance was quickly pushed aside in order to handle other local issues, such as an impending war in Europe.  
     Everything came into focus now.  By this time, it had gotten quite dark and just as the lights went on in Tom's head; it clicked on in the apartment next door.  Tom looked up instinctively. The woman was not at the window but unlike the previous evening, he could hear the singing again. It seemed to be coming from the street.  Tom leaned out the window and saw the woman in the white nightgown standing in the middle of the road. She looked up at him and smiled as she ran her fingers through her hair.  The woman went back and forth between looking at the ground and seductively looking at him. He waved to her, caught by her beauty but lust turned to fear.  
     From behind her, a car's lights glared.  Tom yelled, begging her to get out of the street.  But she kept combing her hair. The car got closer and closer to the woman.  Tom screamed at her to move but it was too late. He turned his head, not wanting to see the accident.  But there was no squealing of tires or honking of horns. Slowly, he raised his head to see the woman still standing in the road.  The car had gone right through her.
     Tom quickly pulled the shade down and rushed into his bedroom.  He was frightened. It wasn't a woman but a ghost that stood in the road.  He waited until one in the morning before he was able to look again. The woman was gone and the light was now off in her bedroom window.  He spent the rest of the evening researching the paranormal. Something was wrong with this one however. Most of the time, local haunts continued to follow a similar path.  This was different. The woman had moved. Initially, she sat in her window every night for an hour. Something happened though. He thought back to everything he had seen and done for a month and realization came to him like a punch in the face.  It was his fault. He had broken her pattern of waiting for someone else by calling out. She was coming for him now.
     That evening, Tom waited by his window with his cell phone and notepad.  He ran the video at 11:58, documenting everything. At midnight, the light clicked on the room and again, for a third day in a row, the woman did not appear.  He pointed the phone towards the street to try and catch a glimpse of the ghost but she wasn't there. He waited a moment, whispering to whoever would listen that he heard singing again.  Grabbing his stuff, he went to the front door and looked out the peephole. Standing on his steps was the beautiful black woman he had fantasized about. Though he couldn't be seen, he knew she could sense him close by.  She looked up, batting her eyes at the door. She never spoke, only sang her song, so seductively. He found his hormones were overcoming his rational thoughts. Tom reached out at the doorknob, slowly turning it in his hand.  Closing his eyes, he pulled the door back. The woman was gone. He looked both ways, checking the porch. No one was there. He closed the door and locked it, returning to his office. It was only 12:30 but the light in the vacant house was off.  He thought nothing of it and went to bed, sleeping soundly for the first time in months. The following morning, he woke up rested and re-energized. Tom left for work early, with a travel mug of coffee as his partner. He worked long hours but never once thought of the house next door.  Even when he went home that evening, he sat in front of his television instead of sitting in his office. He had no desire to have his life filled with ghouls and ghosts. That was for children.  
     Tom had just fallen asleep on the couch when he heard a click close by.  It was loud enough to awaken him. He jumped to his feet, looking around to grab a handle of a broom that sat close by.  Someone was in his apartment.  
     "Hello?"  Tom said, his voice shaking.  "If someone's here, get out before it's too late.  Please leave." No one responded. Tom walked into the kitchen, checking quickly.  It was then that he noticed a light on in his office. He never remembered turning it on and he began to walk towards it when he heard a familiar song right behind him.  
Alan Derosby
I live in Maine, where I work as a high school history teacher.  My job and my family provide me with the inspiration to write.  I have had three short stories published, one online on The Line-Up, and two in print, the 20 18 anthology Unholy Night in Deathlehem, and the 2019 Ink Stain Anthology volume 13.  A fourth short story is currently in development to being published and should be out later this year.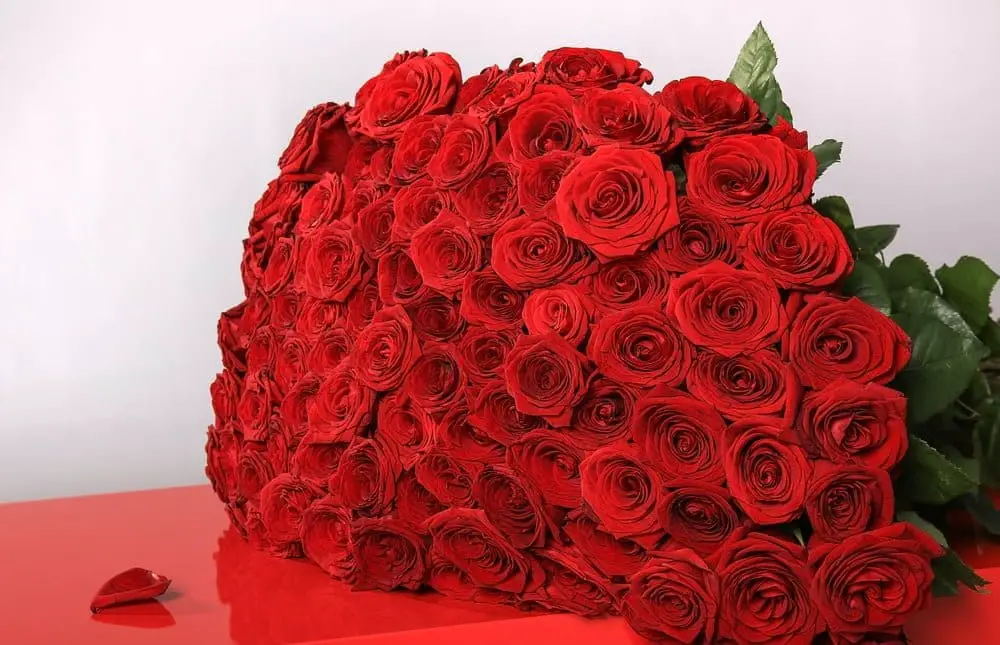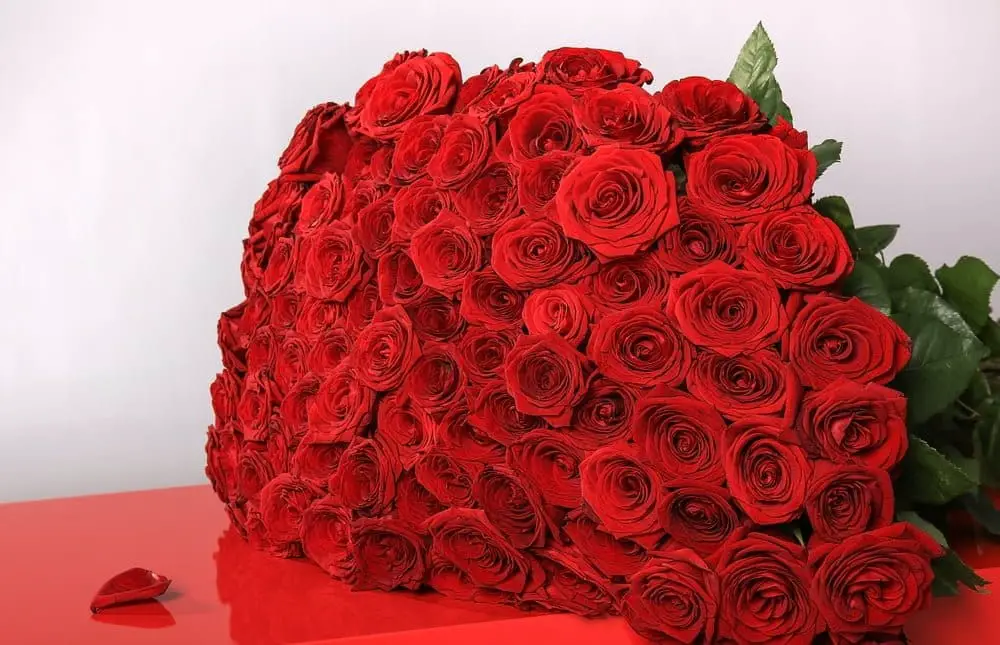 Whole Lotta Roses
Pete tiptoed across the icy sidewalk over to Joe's Floral Arrangements, the only flower shop on Rezanov Island, Alaska. Valentine's Day was the shop's busiest day of the year yet it was devoid of the usual last-minute buyers. Pete approached the storefront and pushed his hand against the front window, wiping off frost before peeking through the glass. The ceiling lights flickered inside, the dull hum of music flowed, and fresh, vibrant flowers brightened the shop's dreary interior. There were signs of life yet no sign of Joe. 
Pete opened the door and entered the shop. He stood in his tracks, admiring the variety of flowers on display. Bouquets of tulips, carnations, and daisies were nice enough but the rose selection floored him. Never before had Pete seen so many in one place and it came as a huge relief. For weeks, his girlfriend Adrienne dropped not-so-subtle hints of her Valentine's Day expectations, "red roses" and "nice dinner" the recurring phrases. With plenty of bouquets left, Pete could buy the flowers and thus, avoid his beloved's wrath. 
Behind a set of saloon doors, the sound of scraping metal echoed off the shop's walls. A man's voice mumbled along with Bon Scott as AC/DC's "Let There Be Rock" played on a nearby stereo. Pete walked up to the counter and tapped his finger on the service bell. 
The scraping stopped and a man pushed through the swinging doors. He wore a Megadeth shirt and tattered Levi's, his hair blonde and wavy. A striking man in his late twenties, he was a dead ringer for a young Robert Plant. Pete wondered how the two had never crossed paths before but figured there was an easy explanation. After all, Rezanov was a fishing town with a regular stream of new faces coming and going throughout the year. People searching for seasonal jobs, either processing salmon at the canneries or working on a commercial fishing boat headed for the Bering Sea. Yet, Pete surmised the florist was neither. 
Aside from his current occupation, the man's stubble-free complexion, his overall tidy appearance, and his Drakkar Noir aroma confirmed his suspicions. There were no callouses, cuts, or scars on his hands, peculiar for someone handling thorny flowers. Weighing in these factors, Pete approached the man with both caution and intrigue. 
"Sorry if I interrupted something," Pete said.
"No worries," The man said. "Just sharpening an old, dull blade. What can I do for you?"
"Just something for the girlfriend," Pete said. "You got a whole lotta roses here, I see. I'll take a dozen red."
"A dozen roses on Valentine's Day," The man scoffed. "Every guy gets his girl red roses on V-Day. A predictable and expensive mistake. Go against the grain and get her something more meaningful, something no one else is getting."
"Well, she kind of has her heart set on roses," Pete said, wrinkling his forehead. 
Rose bouquets saturated the shop and, in a few days, they would be dead—unsellable. Discouraging someone from buying them seemed illogical to Pete but he tried to sympathize. Maybe the guy was a just a flower nerd. Someone as passionate about underappreciated flowers as a cinephile was for Eraserhead—a movie Pete himself failed to comprehend—so, he warmed up to the guy's suggestion.
"But," Pete said. "If you think there's something better…"
The man turned around, plucking a bouquet of white flowers out of ceramic vase and covering the stems in red wrapping paper. He secured it with a rubber band then placed them on the counter.
"They're chrysanthemums," The man said. "These ones have incurved petals so they hide the center and have a cool, spherical look. You're still sporting the Valentine's colors—white flowers, red paper—and you'll save a few bucks."
"Alright, you convinced me," Pete said. "One bouquet of chrysan-the-somethings it is, mister…"
"Chrysanthemums," The man said, pointing to the flowers then to himself. "Ted."
"Nice to meet ya', Ted. I'm Pete." He reached for his wallet then asked, "Hey, does Joe Delano still own the shop?"
"I took over for him."
"Oh. Did he retire or something?"
"Something," Ted said, his gaze fixed on the cash register as he pushed the buttons. "That'll be forty bucks even."
"Wow," Pete said, handing Ted two twenty-dollar bills. "Pretty and cheaper than roses. I like that. Thanks a lot, man."
"Anytime."
Pete saluted Ted then walked towards the door but stopped when a photograph on the wall caught his attention. It was a picture of four men on horseback, each rider with a different colored horse. Ted sat upon a white one, his face beaming with pride. 
"An equestrian, huh?" Pete asked over his shoulder. 
"Something like that," Ted said. "Been dying to reunite with the posse and go for a ride but they always tell me, 'When the time is right, we will unite!'. You know how it is." 
"Oh yeah, sure," Pete lied, still studying the photo. "You know, your horse looks kind of sickly in this picture. Is she usually so pale?"
"Yes," Ted growled. "She is."
"Right," Pete said, laughing nervously. He turned around and saw Ted glaring at him with fire in his eyes.  "Well, I've kept you long enough. Thanks again."
"Don't mention it, Petey," Ted sneered. "Be a sport and close the door behind you."
Pete nodded, speed walking out of the store and closing the door behind him. He headed for the docks, where a dinner reservation for two awaited him at Jane's Clam House, the island's best seafood restaurant.
        ***
"You got me chrysanthemums?" Adrienne squawked. 
"Uh, yeah, babe," Ted said. "New flower shop guy suggested them."
"Well, he's either a frigging moron or a sadist," She said, throwing the bouquet at Pete's face. He placed them back on the table. "They're funeral flowers. They symbolize death, Pete."
"But, I—"
"Women want roses on Valentine's Day, babe! It's not that complicated but, by the looks of it, you're not the only guy in the doghouse tonight."
Pete scanned the dining room, noticing that at every table, bouquets of white and yellow chrysanthemums lay next to the folded arms of infuriated wives and girlfriends. 
"So much for going against the grain," He murmured. 
Looking around the restaurant, Pete felt increasingly uneasy as he watched several customers displaying odd behavior. Waiters struggling to balance trays of food, customers wobbling in their chairs. It was an unsettling sight and, not before long, Pete started feeling strange, too. 
His eyelids grew heavy, his chest tightened, and a sudden wave of fatigue overwhelmed him. As Adrienne hurled expletives at him, he noticed the chrysanthemums blooming before him, their incurved petals peeling backwards to reveal a dark center. The flowers then let out a piercing hiss and sprayed a pungent odor from their core.  
Pete's muscles weakened and he gripped onto the table's edge to keep himself upright. He watched as every chrysanthemum in the dining room sprung open and released its stench. Couples slumped out of their chairs, their heads bouncing off the hardwood floors upon landing.
Adrienne experienced similar symptoms, her body swaying and her speech slurring like a drunk. Pete reached out and tried catching her before she fell but he was subdued. His larynx collapsed; his limbs froze but he retained his sight. His hearing also remained intact and he heard an ominous noise coming from outside.
As the noise drew nearer, Pete prayed his eardrums would give out because he knew what he was hearing: it was the sound of galloping hooves at full speed. With their voices silenced and their bodies immobile, the patrons of Jane's Clam House listened and watched in horror as four riders on horseback came crashing through the front windows. 
Pete's vision started deteriorating but he recognized one of the horsemen hovering over him. A ghoulish version of his former self, he saw Ted, no longer wearing his Megadeth shirt nor his jeans. Instead, he wore a tattered robe of white gauze with a hood covering the bald scalp where his glamorous hair used to be. He sat upon his pale horse, gripping the wooden handle of a scythe, its sharpened blade glistening off a chandelier light. 
Ted looked down and whispered, "Doesn't look so sickly now, does she, Petey?"
Jennifer Canaveral
Jennifer Canaveral is a librarian and writer from San Francisco, CA. After serving nine years in the Coast Guard and a little soul-searching, she decided to pursue her passion of writing. Her biggest influences are Angela Carter, Clive Barker, and Stephen King. Jennifer holds a BA in English with a Concentration on Writing and is finishing up her MA in Humanities through American Military University. Her work has previously been published in Sanitarium magazine, Canadian journal Blood & Bourbon, Trembling with Fear, and Siren's Call Publications. For the last ten years, Jennifer has lived in Kodiak, AK with her husband and three children.
                                    www.amazon.com/author/jennifercanaveral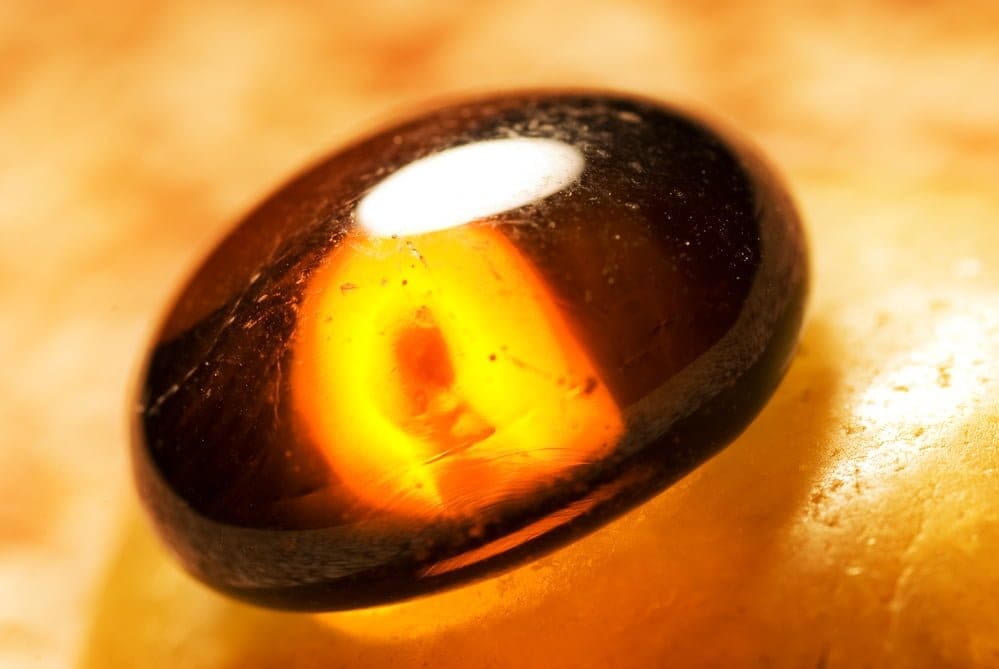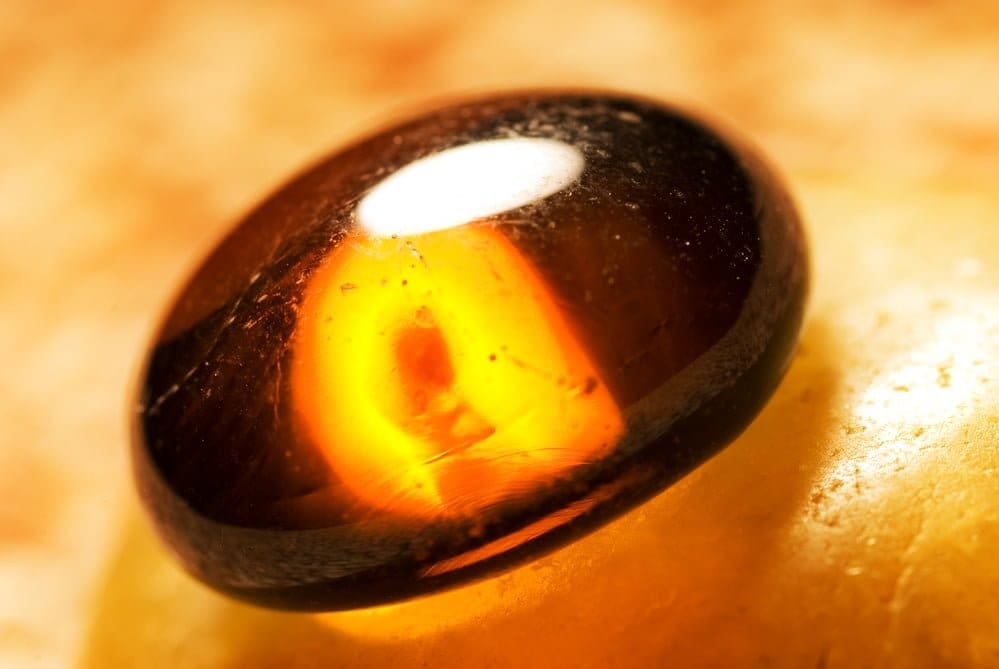 Perhaps Love
"You look the same as you did, last I saw you," the man says. He sits in a wing-backed armchair far from the window, where the rains lash against the glass. Ashy prints lead from the hearth to where I stand in the middle of the room, made warm by the roaring fire.
"It is possible for some beings to remain unchanged by time," I reply. He lifts his head, and I recall him years past; broad-shouldered, head bowed, the same want pouring from him as from any other past or since who so stood before my master. He peers up at me, brows thick over sharp eyes unchanged by the onslaught of age. 
"It has been some time since I have heard another's voice. I suppose I should not be surprised I can hear yours."
"Your physical failings are of mortal ilk."
He inclines his head in thought, touches two fingers to his temple. "You are inside my mind, I think." I indulge in a shrug, and hear my scales whisper against each other with the movement. 
"Understand it as you wish, the fact remains you can hear me, and I, you." He regards me seriously.
"Yes," he muses, "something at which you have always been exceptional." I turn from his gaze and study the room. Heavy tapestries hang on the walls, and candles burn in black sconces. The curl of smoke is soothing in this mortal realm, a taste of home.
"It smells of rot," I tell him unprompted. "Your home," I explain at his frown, and reach to trail black fingers down a wall.
"It is a new build, only some decades old," he defends. I turn my gaze back to him, where he has stood to stoke the fire, and see his stooped shoulders, his halting movements.
"It is you," I say. "You are closer to death than I thought." He chuckles, surprising for a human, when they so often shy away from the idea of their own mortality.
"Some beings may remain unchanged by time, but not I," he tells me, and sits back in his chair. He gestures to its companion on his left, a low table separating the two. "Will you sit?" I study the chair, the angles of the seat, and shake my head.
"I do not possess the physical qualities to sit in such a position." His gaze travels down my form, brow creasing slightly when he sees the bend of what, on a human, would be knees.
"Yet you can alter your appearance," he says, meeting my gaze once more. "You were here, in Vienna. At the Akademie, dressed in black," here he squints in recollection, "and yet no other patron seemed to notice you."
"It is possible for some beings to be seen or not as they wish," I reply. "I chose that night to keep myself hidden, for it is not only my appearance that may cause unrest, but what I leave behind." He looks to the wall I touched earlier, the sooty fingerprints a short streak on the white, and back at me.
"If it pleases you, I would ask that you change so you may sit." He stretches his lips in a poor facsimile of a smile. "I prefer to discuss business affairs while seated. Particularly ones with such a heavy bearing on my eternal life."
It is an easy thing, to take on a human form, and for him, I do it, yet I would even if it required pain on my part. I shift as I step to the offered chair, and I sit down as a human, dark hair, dark eyes, proper knees, and we regard one another. "You know why I have come."
"Yes, yes," he sighs, leaning against the back of his chair and closing his eyes. Lightning cracks outside and fills the room with a thrilling brightness unheard of at midnight. He blinks his eyes open and looks at me over the small table, half of his face cast in faint orange light from the fireplace. "I admit, I have long thought this overdue."
"Why?" I ask, and he rolls his shoulders carelessly.
"It is not just Vienna I have seen you. At first, I believed any appearance of you to mean imminent death, yet you have been at every performance of mine, for the past thirty-odd years, and I have yet to feel the cut of the reaper's scythe."
"Death would not trouble with you, seeing as your soul belongs to my master." I take irrational pleasure in running my fingers over the soft arms of the chair I occupy, remembered senses lighting up with the feeling under fingertips instead of claws. 
"Death would beg for mercy from you or your master, I would think," he tells me, and again I see mirth in his eye when I would expect less.
"Death be not proud," I quote softly, and his chuckle turns into a sharp cough.
"Another of your charges, I assume?"
"Yet no rival to you," I say. He looks at me. "The written word has never held the weight that music has for me." I shift as his gaze turns calculating.
"My talent is what you admire, yet it never has truly been my own," he muses. "It comes from your master." I shake my head.
"The gift was always yours; merely it laid dormant until it was…coaxed out." He laughs then, and I swallow against the rising tide at his vocalization; true, at every performance he gave over the years, it was his voice I sought out among the multitude of mortals, rallying above the din to proclaim his thanks, or whispering to the elite in the audience, a voice I wished was lowered to my ear, to speak words more personal, focused. With every uttered syllable, I heard notes, a scale rising and falling, yet never directed towards myself. The few instances his eyes flickered to mine in the crowd, I took hope, a hope I thought fruitless at the time, for by no method could he guess my true identity, as the one who heard his plea at a dark altar years previous, and led him to my master, and in doing so, set him on a course that would change his life. 
"You are unlike any other I have ever known," he tells me thoughtfully. "It seems a shame I realize this, in the twilight of my years." We observe one another for a moment in silence, then he nods towards me, gaze skirting about and abruptly stilling. "What is that gem? It has an ethereal glow, unsettling yet hopeful." I glance at the ring on my right hand.
"One of a kind," I say. "And of great import to your situation." He looks curious.
"How so?"
"I am here for your soul, but not in the way you expect." I meet his gaze. "This gem, as you name it," I lift my hand between us and the ring glitters in the firelight, "holds the soul of one from many years ago." His brows raise and he leans forward, beginning to reach for it but pauses, looks to me for permission. I nod. He takes me by the wrist with one hand and leans in, eyes screwed up. I bid the fire burn brighter, and he relaxes and inspects the jewel with a curious eye. The warmth from the fire, the pounding of the rain on the glass, fade to nothing at the touch of his fingers on my skin, now pale and warm instead of charred black. "I will give it to my master, let him believe it is yours, and," I pause, as his fingers tighten on my wrist to turn it, "and when you die, your soul will go where it's meant."
He lifts his eyes to mine, and I swallow, the distance between us minimal. "Where is it meant?" he asks quietly. I shake my head.
"It's not for me to say." He leans back, pushing my arm away until I lift it of my own accord and let it drop back to the arm of the chair.
"Whose soul was it?" he asks, gaze flicking between mine and the ring. I smile, the stretch on the corners of this mouth unfamiliar.
"Long dead, best forgotten," I tell him, "their dues paid to my master in full." I feel he finds the answer unsatisfactory but he does not press.
"I have been occupied with the thought of death for some time now," he admits. "Sometimes I don't know if still being able to play, to compose, is more of a gift or a curse. I cannot hear any of it anymore. I do not write for myself."
"Your work is still well-loved," I tell him clumsily before I can ask if he knows, perhaps, who it is he writes for. "The sonata," I blurt, and I badly hum the opening three notes. Before I finish, he is joining in, his hand half-raised at his waist, and suddenly he stands and crosses the room to stand before the piano, tucked in a corner lit by dim candlelight. 
"Quasi una Fantasia," he speaks to the closed piano, and sighs deeply. "A hint of love, in my youth, only to lose it, and soon, my one true sense to follow. It happened, over the years, sometimes not getting any worse, but never better." He sits, the bench eager to take his weight once more. He runs his fingers over the lid, voice soft. "And to see the furious movements of a full orchestra, to read the music on their faces, the exertion, and to hear nothing—" he breaks off and shakes his head. 
"Will you play?" He looks up at me, seeming startled by my proximity, but relaxes. He smiles at the keys, reaches one finger out but doesn't press down.
"A private show," he says, "it has been some time since I was asked for one."
"I am not nobility nor royalty, but I am as appreciative as any. And perhaps," I study the keys before us, "a tutorial. Of the sonata." He looks mildly interested at that.
"Are there pianos in hell?" I sit next to him on the bench, a careful distance between us.
"No, but I never forget something I am taught." He considers me, half his features cast in firelight, the other in cool shadow, yet equally well-known to me, for it is not by sight I know him. He nods then, and faces the piano.
"Have you any skill in playing?"
"Not the slightest," I reply, and his eyes crinkle. "However, I have a suggestion, if you are open to it."
"Let's hear it."
"You play, and I—" I hold my left hand above the keys, then lay my right hand overtop, line up my fingers— "follow along." He is watching my hands, and I quickly glance at them, aware there's a chance I have two of them same as has happened before, but when I look back he is watching my face, and he nods once. I stand and move behind him, letting my arms grow to encircle him without touching him as he straightens his back and snaps his wrists over the piano.
He holds his fingers over the keys, and I gently lay mine on top of his. I keep myself from pressing against his back, but I feel his inhale all the same. I close my eyes and nod. "Begin." Our hands move as one, pressing down, and through his fingers I feel the give of the ivory, and through his skin I feel the fervour in his heart. We begin at the start, the adagio sostenuto, and he stiffens and freezes, wild hope swelling to untold joy, heard as his first notes come out hesitantly, as though he is tiptoeing, and all at once he leaps. 
I hear his shuddering breath as we go. The room, so set by age, by wear and tear, seems to come to life as the music paints the walls, the fire burning brighter with accompaniment, and under my hands he plays desperately. I am taken back to an overwarm hall, watching him take his seat at the grand piano. The crowd has settled around me, murmurs of anticipation gone quiet. 
When he moved, when the piano announced itself, it was a physical brush against my mortal form. I'd reveled in how it made my human body feel; sensations long-forgotten brought roaring back to life, absent in my day-to-day existence, but all-consuming any instance I heard him play. It felt like swallowing a star, but instead of darkness I retained the light, and was flooded from my core out. 
I come back to the present and the last notes ring through the room. I realize my arms are resting against his, our hands still together, and I pull back, but one hand is caught and held steady. He turns his face to mine, looks up at me through shining eyes, and his voice is hoarse when he speaks. "In any of my dreams, I never imagined I would hear again." He closes his eyes briefly, and his voice trembles when he says, "I have not heard that so clearly in my life." He squeezes my hand, looking up at me. "I truly thank you."
"You are happy," I say. He nods wordlessly. "Then you have nothing to fear from death." I look down at where he grips my hand. "Something I cannot stop, as much as I may wish." I pull my hand free and step back. Being in this skin is becoming uncomfortable, and I cross to the fire, shifting back as I stand before the hearth. My claws stretch gratefully, and the ring has disappeared, the soul gem back under my tongue, where it has sat for millennia, hidden, a secret as old as me.
"I have never feared death," he says from behind me. I hear his footsteps as he brushes past to stand next to me. The fire is dying, yet he makes no move to add wood. The circles under his eyes are more pronounced under the orange glow. He reaches for my hand and I avoid his reaching fingers. 
"They will leave marks," I warn. He looks at my coal-black hands, up at me, and reaches once more. His fingers feel impossibly delicate against my roughened hide.
"Memories," he corrects. We both look at where charred black stains pale flesh. "Whose soul do you sacrifice for mine?" he asks, suddenly intent. He raises his eyes to mine.
"One that pales in comparison," I murmur. "Do you wish to play more?" He lifts his hand, and I hold my breath when a finger trails over my mandible, catching on broken, burned skin. He doesn't flinch, doesn't frown when his fingertip comes away black.
"Yes," he whispers, and I see in his gaze, he has his answer. "Until the end."


Flesh-Eating Hearts
They're awfully smart
Those flesh-eating hearts
Designed as replacement transplant parts
Engineered to stay alive
Inexplicably learned to thrive
Cloned in tubes in a scientist's lab
Unleashed on his lover when he went mad
They rendered his former sweetheart apart
Deadly as a poison Cupid's dart
All muscle, membrane, and serrated aorta
They invaded the unlucky town of Aurora
They lurk in shadows, slither through mud
Leap at victims and suck their blood
They latch, slurp, pump, and drain
Without the aid of a complex brain
But when the airstrike rains from above
Those flesh-eating hearts won't feel the love
Kevin M. Folliard
Kevin M. Folliard is a Chicagoland writer whose fiction has been collected by The Horror Tree, Flame Tree Publishing, Hinnom Magazine, Thrilling Words, and more. His recent publications include "Halfway to Forgotten," featured on The No Sleep Podcast, and the Short Sharp Shocks! Halloween tale "Candy Corn." Kevin currently resides in La Grange, IL, where he enjoys his day job as an academic writing advisor and active membership in the La Grange and Brookfield Writers Groups. When not writing or working, he's usually reading Stephen King, playing Super Mario Maker, or traveling the U.S.A.
You can follow his work at www.KevinFolliard.com
Conversation
"Would you like a heart?" the man at the bar asks.
I stare at the yellow conversation heart in the palm of his hand. Three words printed on it. TALK TO ME.
I put the heart in my mouth, allow the chalky goodness to dissolve. 
My head swoons. My tongue loosens. 
I've been talking non-stop for three days. My throat is sore. Sometimes I can get water into my mouth. 
The man says he loves my voice. 
I'm still waiting for the heart with BE SILENT printed on it. Eventually he may give it to me.
If it even exists.
Shannon Grant
Shannon Grant had a vivid imagination as child. Then she grew into an adult and decided to use her imagination to try to scare the bejesus out of the general public. Her first body horror story, "The Butterfly Queen," is in the anthology Invocations by Great Old Ones Publishing. Her second story, "Grandpa's Bears," is the last story in the anthology Exploits in the Adirondacks by 518 Publishing. Issue #2 of the Necrocastizine holds her tale, "Serum." In her spare time she enjoys movie marathons, cosplay, and traveling to weird and unusual tourist attractions. She is currently working on more creepy tales to share with the world.
A Meaty Valentine's dinner
Robert poured himself another glass of wine. 
He took a small sip as he made his way back to his
 seat. Placing his glass down next to his plate he took 
his silverware and delicately carved himself off another
small bite of meat. 
He had made it a tradition of sorts to have a 
nice Valentine's dinner every year. Even though he was 
single, he still found he could enjoy the holiday. 
He just wished he could find a good date. They
normally disappoint, he thought. "Except in flavor," he 
chuckled to himself as he took another bite of Taylor. 
Radar DeBoard
Radar DeBoard is an aspiring writer who just wants others to find enjoyment in his work. Even though he lacks publication and experience, he hopes his work will have an impact. He has a passion for horror and finds it the most interesting genre to write. 
We Need To Talk
Lila nibbles a chocolate, waits for her lover to stir. The candy and roses Mark brought home are nice gestures, but she deserves better, more. His repeated cold shoulder treatment is getting old.
The room is dark but familiar, with drawings on the refrigerator, the family calendar, an heirloom cookie jar. Though she prefers it during the day, with sunlight streaming through the windows, the back door unlocked, the house empty.
Mark wakes, yanks at the ropes binding him to the chair.
"We need to talk," Lila says.
"Where's my wife? My children?" He stares at her. "Who are you?"
Madeline Mora-Summonte
Madeline
Mora
–
Summonte
 is a writer, a reader, a beach-comber and a tortoise-owner. Many of her creepy little tales are prowling in print and lurking online. Visit her at 
MadelineMora-

Summonte

.com
 for a taste of her work. Just be careful something doesn't taste you back. 
Valentine's Dinner
There was a hunger in her eyes, although she'd barely touched her meal. A hunger unrelated to food.
"I love you," he said as he put down his empty wineglass.
She mouthed the words back at him as she stood and pulled gently at his arm, leading him upstairs to her bedroom.
They slipped into each others' arms and onto the bed.
Finished, she leant on one elbow and looked down at him. He was surprised to see she still had the hungry look in her eyes. It was time for her Valentine's dinner: They'd mated and, now, she'd feed.
DJ Tyrer
DJ Tyrer is the person behind Atlantean Publishing and has been widely published in anthologies and magazines around the world, such as Chilling Horror Short Stories (Flame Tree), All The Petty Myths (18th Wall), Steampunk Cthulhu (Chaosium), What Dwells Below (Sirens Call), The Mad Visions of al-Hazred (Alban Lake), and EOM: Equal Opportunity Madness (Otter Libris), and issues of Sirens Call, Hinnom Magazine, Ravenwood Quarterly, and Weirdbook, and in addition, has a novella available in paperback and on the Kindle, The Yellow House (Dunhams Manor).
DJ Tyrer's website is at https://djtyrer.blogspot.co.uk/
The Atlantean Publishing website is at https://atlanteanpublishing.wordpress.com/
About the Author
Latest Posts
Stuart Conover is a father, husband, published author, blogger, geek, entrepreneur, horror fanatic, and runs a few websites including Horror Tree!