Trembling With Fear 11/10/2019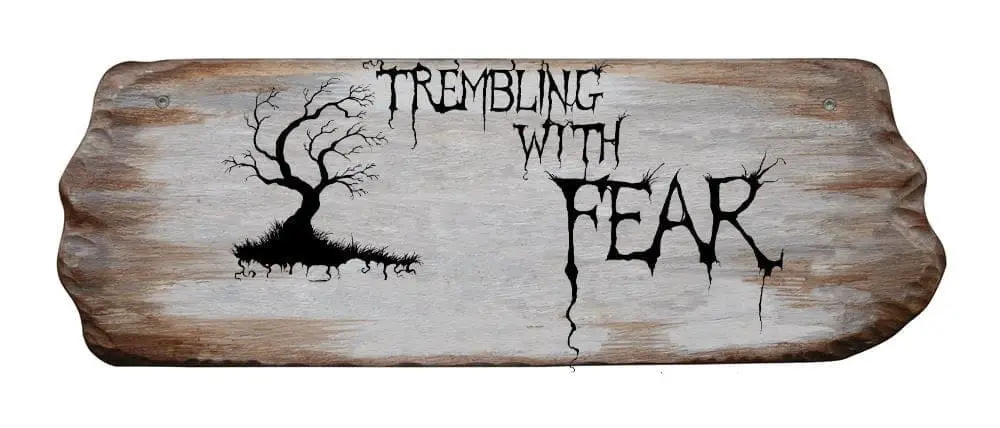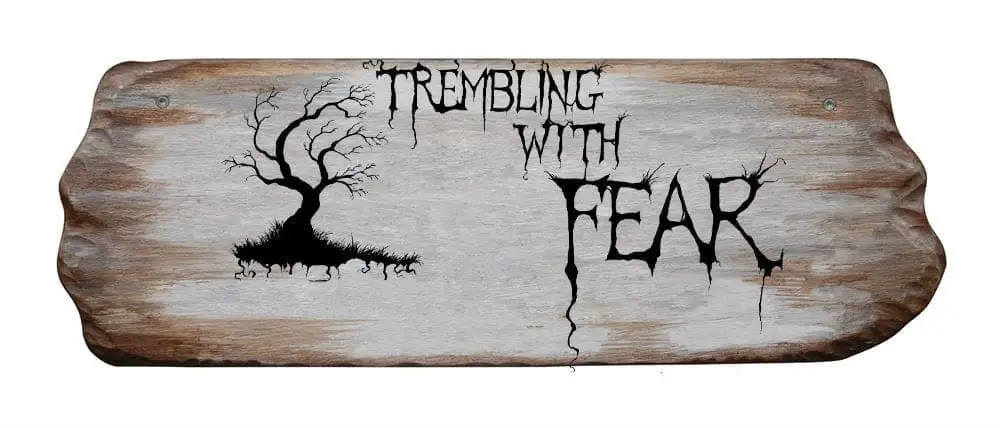 ​Welcome back to TWF. This last week, being the first of NaNoWriMo has proved pretty exhausting. I crammed a lot of words in last weekend as it was the end of the half-term holiday and I knew that once back at work it would be a killer to keep up at the end of the day. I was right, it's been tough. Hope those of you taking part are enjoying the experience. If it isn't working and is making you miserable, stop and do what you want to, not what you think you should be doing because others are. And not doing it is also a completely valid stance. We all write in different ways and use NaNo for different reasons. Just don't let it become something you beat yourself up with. For me, it's brought an idea into the light and I'm curious to see how it will all end.
This week has also seen me able to announce that my story, Milking Time, was accepted into Flame Tree Press' A Dying Planet anthology. Due out in January, it's going to be a lovely start to 2020. This marks my first pro-sale and shows that it can happen at some point, provided you keep at it (and I still get rejections as well 😊). Resilience, stubbornness, call it what you will, you'll get there.
This week's Trembling With Fear kicks off with 'Til Death by Maddison McSweeney. Vegas has a reputation for tacky chapel weddings. The description provided plays up to this expectation as does the sense of a grand romantic gesture in the making. But this is TWF and all rapidly goes south with a wonderful turn of mood. I can't even mention my favourite phrase which turns things round in such an unexpected way – and with a touch of black humour. This is definitely a wedding with a difference.
I Cried by Patrick Wynn weeps its tears through 100 words, pain of loss leading to making a wish. Repetition of the act of crying, although using other verbs, reinforces and builds the feeling of despair in a strong and emphatic manner.
Ink by Alyson Faye brings us a lovely piece of dark verse. The tattoos of the woman are not just drawn, they are created by the needle 'attacking' the skin, 'bleeding … traceries'. The choice of words used to describe the act of the inking make it seem as violent as the crime or event suffered. It's always amazing how so few words can create so much powerful imagery. Alyson also provide a link to the article which inspired the poem. You can read it here.
Turmoil by Ximena Escobar describes the violent last few minutes of a person in terms of a literal turmoil mixing inner violence with external reality. This drabble employs a number of devices turning it into a dark prose poem with strong imagery that really packs a punch.
As always, thank you all for continuing to write and submit to TWF.
Steph
'Trembling With Fear' Is Horror Tree's weekly inclusion of shorts and drabbles submitted for your entertainment by our readers! As long as the submissions are coming in, we'll be posting every Sunday for your enjoyment.
'Til Death by Madison McSweeney 
After several hours of calling around, a chapel in Vegas agreed to bless the union.
The bride was dressed in her grandmother's wedding gown, extracted from a box in the attic. The groom, feeling grim, put on a black pinstripe suit and fumbled with his tie, red with diagonal stripes of blue. Matching the flowers. 
His hands trembling at his throat, Caleb let the tie fall to the ground. Don't cry, he cautioned himself. You can do that after the ceremony, not before. Give her family the day they deserve. 
He'd promised to marry her months ago, before everything had gone wrong. Even after it all went down, he'd resolved to follow through on his promise. It had seemed romantic at the time, and at worst he'd thought this day would be bittersweet. But Debbie hadn't been as sick then. She'd deteriorated sharply over the past two weeks, and now – well, now, even the thought of the ceremony made him ill. 
A knock on the door jolted him from his regrets. His best man's voice came muffled through the wood: "You ready?"
"Almost."
The reply was hesitant. "Caleb…"
"Yes?"
"I know this is a hard day for you and all, but…I'm idling in a handicapped spot."
—
Debra's father walked her down the aisle, guiding her path with a riding crop affixed to the leather collar around her neck. He kept her a good three feet away from him as he prodded her forward, yanking her back whenever she lunged at one of the horrified guests in the pews. 
Standing at the chapel's gaudy altar, Caleb tried not to look at his bride. With her mouth clamped shut, Debra looked more like a pitbull than a woman. Her yellowed fingernails were still sharp; she'd been sedated the day before to allow her Maid of Honour to trim them, but the nails had grown back overnight, long and jagged like claws. 
The guests were mostly from her side of the family. Only the most open-minded of his relations had dared attend – the others told him he was crazy, and tried to talk him out of it. In lieu of a wedding gift, his own brother had mailed him a gift card for the firearm dealership located down the street from the chapel.
Caleb's in-laws were more understanding, but even so, they looked solemn. Many of them had been ravaged by the plague themselves; some had even been bitten, as evidenced by the peg legs and prosthetic arms taking the place of ghost limbs that had been hacked off before the infection could spread. The sight of it almost made Caleb cry, reminding him that his beloved had not been so lucky.
He willed himself not to think of it. Just get through this. And then – 
And then what?
The organ was out-of-tune. Not sufficiently off-key that any individual chords sounded noticeably sour, but just enough to render the Wedding March ever so slightly discordant. It was yet another indignity, along with the haphazardly-applied glitter that flaked off the flowers and the off-white streamers draping the walls in sets of six, looking like a set of hollowed-out ribs picked clean by some sparkling paper mâché scavenger bird.
Debbie would have hated every second of this tacky charade, Caleb realized. It would be more of an honour to her memory if he refused to go through with it. Had she known the circumstances, she may have seen the humour in him jilting her at the altar. But it was too late to run now. She was slouched in front of him, making strange grunting noises from beneath her muzzle, and the minister was reading the legal document from the website that had authorized him to facilitate this sham of a wedding. 
They'd gone with the stock vows. She'd been halfway through writing her own when the plague had hit, and she wasn't in any position to deliver them now, anyway. His were already finished, written in a flash of romantic inspiration long before their lives had been upended, but he didn't feel right reading them now. His speech had been peppered with little in-jokes that only Debbie would have gotten, and hopes for a future that no longer existed. 
The rent-a-minister smiled placidly as he read out the vows, asking if Caleb and Debra would love and honour each other 'til death did they part (Might as well have kept "obey" in there, Caleb thought; Debbie doesn't have a mind of her own anymore). The groom muttered "I do." The bride's grunts were taken as consent. At last, the dreaded words: "You may kiss the bride." 
Up until this moment, Caleb hadn't known if he would be able to go through with the kiss. And even now, he hesitated, searching her yellowed eyes for some flicker of affection, recognition, anything. Nothing. The only emotion was in the desperate faces of Debbie's bridesmaids, friends from college, struggling to hold her arms behind her back as Debbie fought to free herself. "Hurry up," mouthed the maid of honour, knowing that she wouldn't be able to restrain the bride for much longer.
A bridesmaid stroked Debbie's hair, which soothed her somewhat. She was calmer now, but the calm would not last. Trying not to scream, Caleb bent down and placed a single chaste kiss on his bride's rotted forehead.
Madison McSweeney is a Canadian writer, poet, and blogger.
Her horror, sci-fi, and fantasy stories have appeared in Unnerving Magazine, Women in Horror Annual 2, The Fulcrum, Horror Tree, 365 Tomorrows, and Dark Horizons: An Anthology of Dark Science Fiction. She also has stories set to appear in Weirdpunk Books's upcoming Zombie Punks F*** Off and forthcoming issues of Polar Borealis and Deadman's Tome. 
Her non-fiction arts and culture coverage has been published in a number of outlets. She blogs at madisonmcsweeney.com and tweets (mostly about horror, rock music, and the Canadian arts scene) from @MMcSw13. 


I Cried
I cried when you passed.
Tears flowed and rained down my cheeks as the preacher spoke over your casket.
I sobbed as friends and family tried their best to ease my pain. 
Walking through the empty house brought on wails of pain and loss.
I wept with every picture album I flipped through.
Pictures on the walls brought on howls of despair. 
Pain flowed with the tears and depression brought on thoughts of wanting.
I then called for help and received my heart's desire.
Now horror fills my soul as I stare out the window at your dead gray eyes.
Patrick J Wynn is an author of short stories that contain shades of horror, humor and are just a touch weird. His works have been published in Sirens Call, Dark Dossier, Short Horror and Trembling with Fear. You can follow him on his Facebook page and look for his short story collections on Amazon.
Ink
For each crime, hers, his, theirs
a fresh inking, needle attacking her skin,
bleeding blue-black traceries.
A lion after the rape to give her courage.
A butterfly and a kingfisher to celebrate
her flight from him.
A tree of tear drops, 
for the losses borne in silence;
each dead babe's name elaborately
etched in calligraphic swirls.
Over her left breast
a spider's web, on whose filigree skeins 
insect corpses tangle,
dangling as ebony jewels.
Only her face remains bare,
clean, untouched, rare, radiant.
Each day's gowning and derobing
presenting a vista of dreams and demons
to the mirror; her lover.
Alyson lives in the UK; her fiction has been published widely in print anthologies – DeadCades, Women in Horror Annual 2, Trembling with Fear 1 &2, Coffin Bell Journal 1 and Stories from Stone and in ezines, most often on the Horror Tree site, Siren's Call and The Casket of Fictional Delights. In May 2019 Night of the Rider, was published by Demain, in their Short Sharp Shocks! E book series and reached the amazon kindle top 10 best seller lists. Her work has been read on podcasts (eg Ladies of Horror), shortlisted in competitions and published in charity anthologies. Future work will appear in anthologies from Things in the Well, Mortal Realm and Twisted Wing Publishers.
She performs at open mics, teaches, edits and hangs out with her dog on the moor in all weathers.
https://alysonfayewordpress.wordpress.com/
Twitter @AlysonFaye2
Turmoil
The inner tide swells, tangles of weed asphyxiate me. His fist closes in my hair, my face keeps hitting the water. Coldness strips me. My soul sways splashing against the walls of my ribs, stirring the mud, lashing, scratching, searching for sins like stones sinking me, but I can't see them, nor the light I am sad to lose; just feel the roughness of his sandpaper jaw. My hair sticks like eels to my eyes, a blob like a hand to my mouth, drowning my scream. Buried in a killer's conscience, I only hear Time pound away on heavy boots. 
Ximena is writing short stories and poetry. Her work has been published online in Literary Stories, Spillwords and The World of Myth Magazine, and printed in various anthologies by publishers including Black Hare Press, Clarendon House Publications, Dragon Soul Press, Stormy Island Publishing and Fantasia Divinity. Originally from Chile, English is her second language. She has a degree in Arts & Communication Science and lives in Nottingham with her family.
About the Author
Latest Posts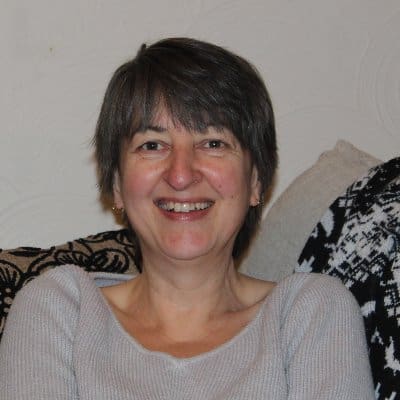 Stephanie Ellis writes dark speculative prose and poetry and has been published in a variety of magazines and anthologies. Her longer work includes the folk horror novels, The Five Turns of the Wheel, Reborn, and The Woodcutter, and the novellas, Bottled and Paused (all via Brigids Gate Press). Her dark poetry has been published in her collections Lilith Rising (co-authored with Shane Douglas Keene), Foundlings (co-authored with Cindy O'Quinn) and Metallurgy, as well as the HWA Poetry Showcase Volumes VI, VII, VIII, and IX and Black Spot Books Under Her Skin. She can be found supporting indie authors at HorrorTree.com via the weekly Indie Bookshelf Releases. She can be found at https://stephanieellis.org and on Blue Sky as stephellis.bsky.social.