Trembling With Fear 07/18/21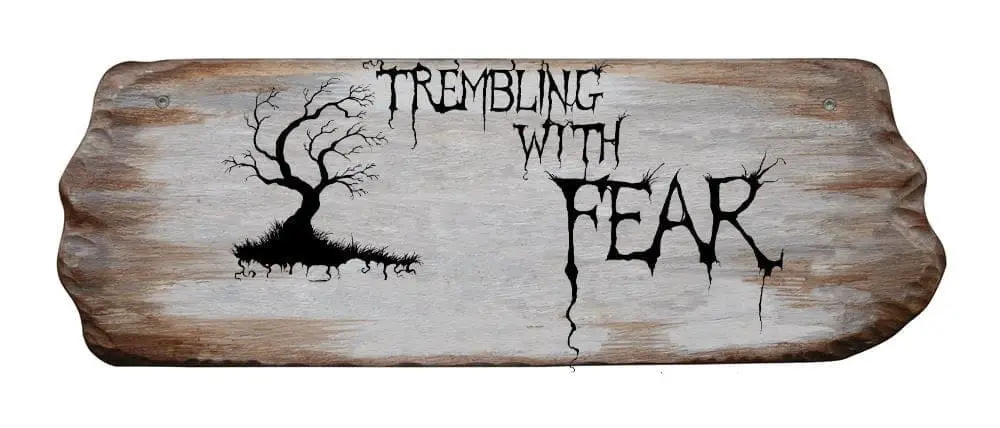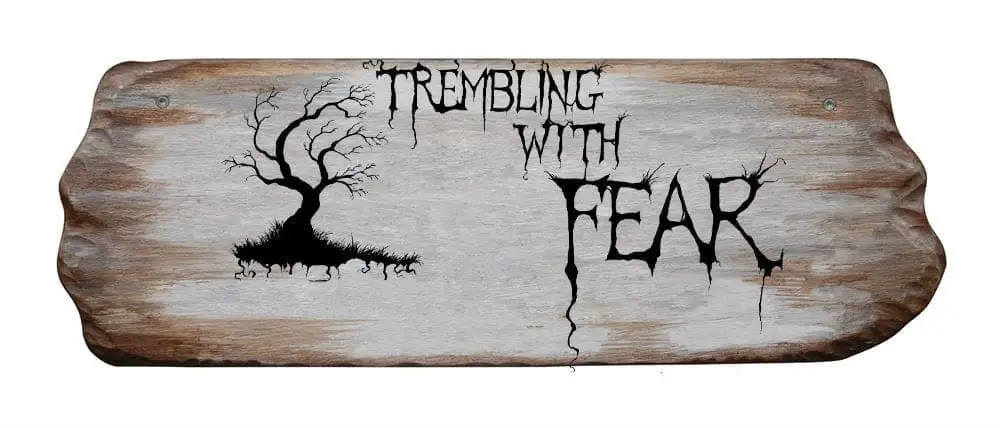 Please note: We are temporarily closed to short flash stories (unless for one of the Specials) but open to drabbles, unholy trinities and serials. We hope to reopen later in the year once we have caught up with the publication of those already accepted.
It's been a quiet week in terms of anything happening, I've progressed my novella and started writing a short for a submission call I've on Horror Tree – and I'm still waiting on submission news. I'm reading an ARC of Coy Hall's Grimoire of the Four Imposters and loving it and I've bought even more books recently to add to my TBR pile – the Waterstones in Birmingham (UK) is wonderful by the way!
As TWF moves forward, you will find Amanda Headlee, our specials, trinities and serial killers editor, becoming more involved in the day-to-day running of things, eg acknowledging receipt of stories. Amanda has been a terrific addition to the team and I value immensely the load she has taken on her shoulders. I will freely admit it's stopped me turning into a gibbering wreck. If you would like to read any of her own work – she released a novel, Till We Become Monsters earlier this year – pop over here to find out more.
Now to this week's Trembling with Fear. Our first story is House of Evil by Damon Sweeney which plays to the murder house trope and automatically triggers the impulse to shout 'don't go in there' when you seen someone about to do just that. Sometimes though, evil doesn't just live in a house – it takes a walk around the neighbourhood and calls you friend. Is anyone what they seem?
Life and Death by Ben Coppin gives a different perspective on life and death via this zombie tale. But who is the zombie?
Like a White Snake by Christina Nordlander has an ethereal, nightmarish quality to her lab reminiscences. Nice setup using 'what if'.
Fly Tipping by April Yates sets a typical scene of something apparently dumped where it shouldn't be, plays to assumptions and then throws in the unexpected.
Enjoy our stories and send in yours!
Steph
The unpacking continues, interrupted only by children, my day job, my MBA program (yay, did well on my midterm!), and keeping the site running. So, basically, I'll be unpacking for the next seventeen years 😉 
So, the latest update on the Trembling With Fear copies, the first two below are both digital and physical while "Serial Killers: Volume 2" is still digital only at the time of writing this update. Hopefully, soon! 🙂 
If you pick up a copy of any of the above or our previous anthologies, we'd truly appreciate a review on Amazon.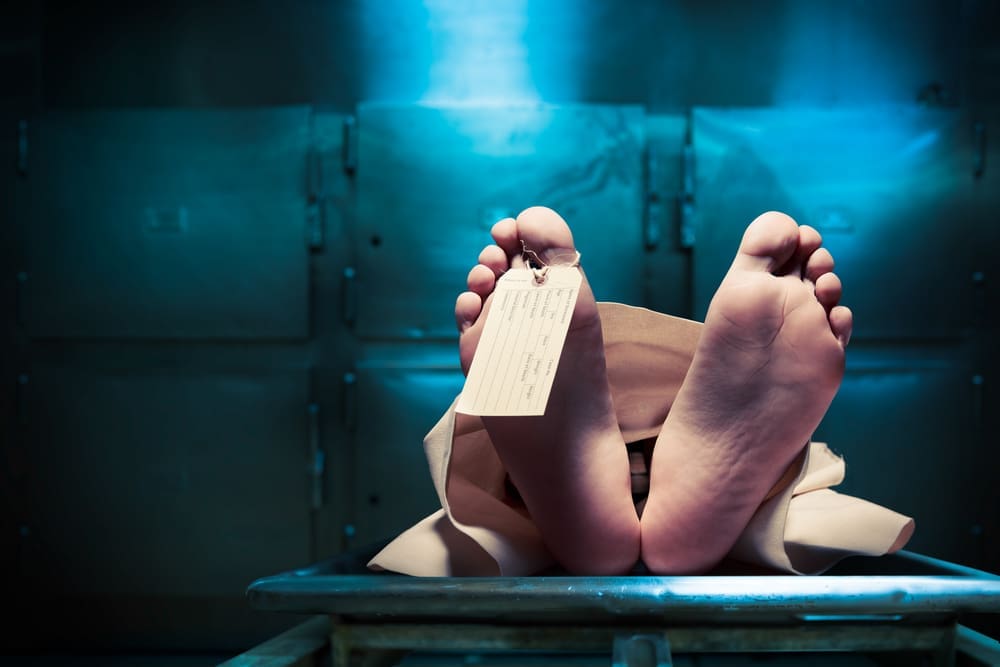 House Of Evil by Damon Sweeney
"That house." Burt Lancaster was pointing. "That house there."
"You sure?" Frank Goldsmith said.
"Yeah, definitely." He knew he was right. The house seemed to be encased in a poisonous sheath. It could not be seen, but it could be felt. If a house on Mountville Avenue belonged to a murderer, it was that one.
They strolled along the pathway, stopped in front of the house and looked at each other.
"You ready?" Burt asked him.
"Ready."
"Come on, then." He stepped onto the grass, dropped to his knees, crawled through the withered rosebushes and under the porch. Frank followed.
They moved slowly. The leaves puffed up a rancid smell. Frank wrinkled his nose. He couldn't remember ever smelling fallen leaves like these.   
Burt had reached the smashed cellar window and was looking inside.
Frank crawled up beside him. "You see anything?"
"It's clear. But he could be close so don't make a sound."
This isn't a man Frank thought. Someone who butchers teenagers and takes their index fingers as trophies is a monster. Whatever was within this house, if it was in fact the house of psycho Bob, it would contain all the hallmarks of the devil incarnate.   
Burt slipped down into the cellar. Frank came through next, but slower, trying not to cut himself on the glass. Burt assisted him down. Their eyes swept the cellar. The room was small. Dim light shafted in through the windows and pooled on the dirt floor. The furnace pipes were rusty. The smell was in here, a sickly-sweet odour.
They walked over to the stairs, went up and emerged into a dark kitchen. The shades were drawn. A plain chair stood marooned in the centre of the white squared linoleum. There were empty beer bottles on the worktop. They could smell the booze – Guinness, mostly – and old stale cigarettes. Those smells were strong, but that other smell was there, too. And it was getting stronger.
Frank's heart sank. He was staring at the fridge to the far right of the room, on which a kitchen knife lay, streaked with blood. "No."
"What is it?"
He turned his pallid, frightened face toward Burt. "On top of the fridge," he said gravely.
Burt saw. "Holy mother of–"
Someone was descending the main stairs.
Frank's eyes bulged from their sockets like flawed blue marbles. "Quick, over here," he whispered. They crept to their left. This way, when the maniac entered, he wouldn't see them.
The footsteps now clomped along the hallway. A bulky man with carbon black hair walked into the kitchen and went over to the worktop, placing down his empty glass. He opened the fridge and pulled out a carton of orange juice.
Burt and Frank caught sight of five severed human fingers aligned in a row next to the butter. They only just managed to stop the screams from escaping. Frank nudged Burt. They had to get out now, while there was still a chance.
Bob poured himself some orange juice.
They stealthily moved towards the hallway door.
Bob put the orange juice away.
Once at the door, a dog began growling behind them. They turned to look. It was a large black Pit Bull, its fur caked with dirt. The thing stunk bad – the source of the rotten smell. 
"Good afternoon gentlemen." 
They wheeled around.
Bob was grinning. "I'm glad you came," he said softly. "It saves me going to town later." He clutched the kitchen knife and held it at his side.
"You son of a bitch," Frank said angrily. "You killed our friends." 
Bob laughed, pointing the knife at Frank. "You mean I killed your friends."
Frank frowned. "What?" He looked at Burt, who was smirking.
"How do you think he knew I was here?" Bob said, smiling.
With slowly dawning horror, Frank realized he had been fooled. His friendship with Burt over the last two months had been a lie. 
"Bob's family," Burt said, a flash of lunacy in his eyes.
#
Walking home from school along Mountville Avenue, George Bateman froze, staring at the house in a veil of greenery. He heard screaming – high, despairing screams of the utterly damned.
Damon Sweeney
Damon Sweeney is a writer living in West Yorkshire, England. His first short story, Nightmare, was published by The Horror Zine. His flash piece, Midnight, was published in the 54th issue of The Sirens Call. Damon can be reached via email at [email protected]


Fly Tipping
"I don't understand. If you've made the effort of putting it in the car, why not just take it to the tip?" Bobbi said as they surveyed the stained mattress littering the forest floor.
It was full daylight, and what should have been an idyllic scene had been made sinister by the invasion of the man-made.
Eddie poked the mattress with a toe. "I think there's blood on this."
Mottles of brown mingled with patches of rust and flashes of scarlet, Eddie continued to poke, oblivious to the gaping maw that had opened and the sharp teeth that lined it.
April Yates
April Yates lives in Derbyshire with her wife and two fluffy demons masquerading as dogs. She should be working on her novella about the horrors of golden age Hollywood, but is easily distracted by the squirrels in her garden.  Find her on Twitter @April_Yates_ and tell her to get back to work, or aprilyates.com
Life and Death
People underestimate zombies. They always do. And now I'm stuck in this crumbling house with one of them. He and I, so alike and yet so different; our lives and deaths in perfect symbiosis, inseparable. I can hear him moving about downstairs. I creep down the staircase, careful, testing each step.
He turns, too late. I drag him to the floor and sink my teeth into his side, savouring the rich, warm blood, his ripe liver. Once sated, I stand nearby, waiting for the roots of the seed I have planted to take hold, and for him to wake anew.
Ben Coppin
Ben
Coppin
 lives in Ely in the UK. He wrote a university text book on artificial intelligence which was published in the US in 2004 and is now working on the third draft of his first novel.
Like a White Snake
When I studied medicine at Hopkins Institute, we cultivated a large intestine in the basement. The concrete was dark with damp. The intestine was white like something subterranean, its blood vessels weren't filled in with colour. It grew in a tube in a glass case; we amputated sections for transplants.
The lab closed. I moved a hundred miles. When I look up photos of Hopkins, the lab is drowning in greenery.
I wonder whether they took the intestine with them. I wonder whether moisture drips in. Sometimes I dream about it, grown free of its case, groping through the passages.
Christina Nordlander
Christina Nordlander was born 1982 in Sweden, but has lived in the UK since 2001. She is currently living outside Birmingham with her husband Graham and two cats. She also has a PhD in Classics and Ancient History from the University of Manchester. She has published about ten short stories both in Sweden and the English-speaking world, most recently the drabble "New Sensation" in Trembling with Fear. Sometimes, she dabbles in indie game development and visual arts.
Link to her Patreon: https://www.patreon.com/user?u=79474&fan_landing=true
About the Author
Latest Posts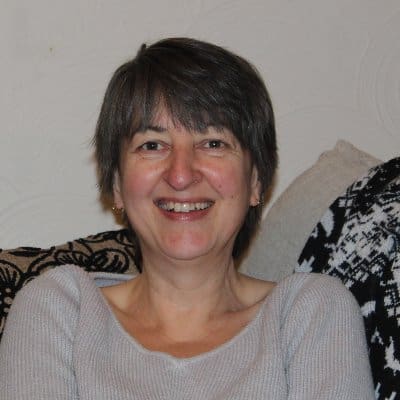 Stephanie Ellis writes dark speculative prose and poetry and has been published in a variety of magazines and anthologies. Her longer work includes the folk horror novels, The Five Turns of the Wheel, Reborn, and The Woodcutter, and the novellas, Bottled and Paused (all via Brigids Gate Press). Her dark poetry has been published in her collections Lilith Rising (co-authored with Shane Douglas Keene), Foundlings (co-authored with Cindy O'Quinn) and Metallurgy, as well as the HWA Poetry Showcase Volumes VI, VII, VIII, and IX and Black Spot Books Under Her Skin. She can be found supporting indie authors at HorrorTree.com via the weekly Indie Bookshelf Releases. She can be found at https://stephanieellis.org and on Blue Sky as stephellis.bsky.social.