Trembling With Fear 06/28/20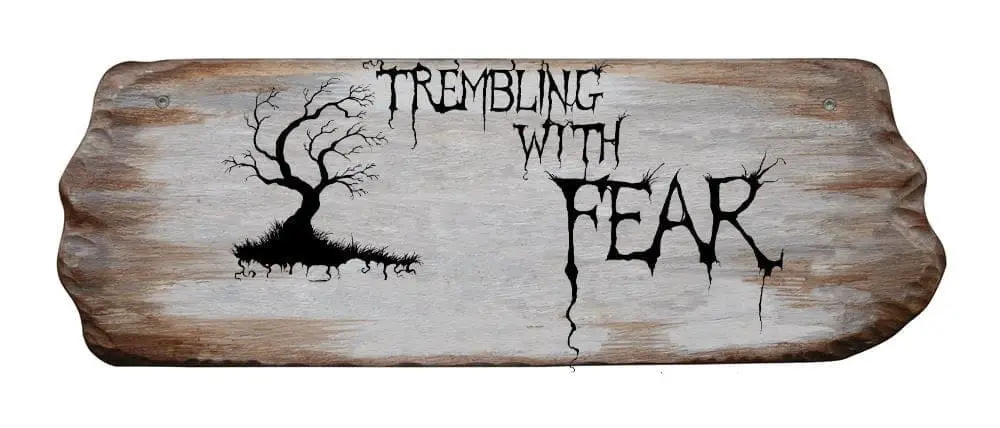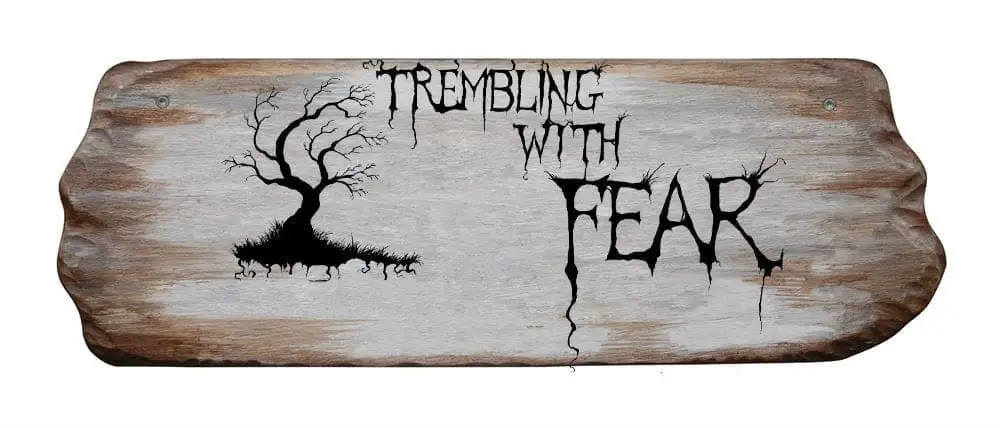 We're in a strange place at the moment, a bit like one foot in the pandemic and the other out of it. I've continued to go into work and the stresses and demands of that have increased as students return. The school is strict in terms of distancing and hygiene and we enforce it as we should but I find those beyond the gates adopting different standards. I went out last night with my family for a drive to Southsea, hoping to have a quiet evening stroll along the sea front only to find the beaches, parks and shops packed with no social distancing whatsoever. Note, we didn't stop, we drove out nearer to Portsmouth, found a quiet spot and had a short walk. It felt like everyone was on holiday but us. To cap it all, I heard news today that StokerCon UK has moved its dates to the end of January 2021. This is term time and those who work in school are not normally allowed time off. It looks like I might not be able to make it. ☹
Now looking at the bright side, and I am one of those who prefers to do that. High Point Number 1, my print copy of Todd Keisling's Devil's Creek from Silver Shamrock arrived. I've been wanting to read the book since it was announced. High Point Number 2: my little side project with David Shakes – The Infernal Clock – has started ticking again and we are creating an anthology, Inferno, based on the circles and rings in Dante's Inferno. This has been partly by invite but we have put up a submission call on Horror Tree where a number of spaces have been reserved for those in either LGBT+ or POC communities. This is an intentional step to ensure greater representation in the Infernal Clock and to build up contacts for future work. Remind me I said this was a high point when I'm ploughing through edits! 😊
On a completely separate subject, I've been working on a small collaboration with Alyson Faye and wanted to create a .mobi but didn't want to use Kindle. To get round this, I've used Calibre – E-book Management System software. It's free and I've found really easy to use. I've tested the .mobi on my Kindle Fire and Aly's tested it on hers and it worked. If you've not used it before, have a go. I can see it being of use for ARC copies as well.
Our first story in this week's Trembling With Fear is Within by Maura Yzmore. The story itself is excellent but of particular note is its structure which really pulls the tale along. It is the internal voice, the inner dialogue which informs the reader as the main character talks to the detectives. It doesn't give away the whole picture mind, at least not straight away. Little asides and snippets of information pull you on. Each turn of the conversation adding more whilst allowing the reader to build the story for themselves. As we near the end, these internal comments become more emotional, more detailed, unutterably tragic – literally.
Before My Very Eyes by Scarlet Berry, shows the pitfall of being a remote witness. On the one hand modern technology brings you closer together, on the other it highlights exactly how far apart you truly are. A terrible conflict.
Room 44 by Mike Rader is a very clever and spooky take on our pandemic suffering, pointing to its roots and to the warnings which went unheeded. Growing a story from reality is traditionally one of the ways we explore and learn from our mistakes.
Stick A Cork In It by Steven Holding certainly fills a lot of holes! Horror with a touch of dark humour at the end.
Take care
Steph
This is going to be a quick set of bullet points. I've got 5 huge deadlines at the day job this week and 3 next so I'm pretty behind.
– First up, A Trembling With Fear anthology update! We've uploaded the text to Amazon and are now having the covers finalized. I think we'll be able to get proofs out VERY soon and actually get these up for order.
– Next up, we've had a nice influx of drabble but could still use more. Please send us your 100-word tales! 😉
– On a personal note, my oldest son is done with the training wheels on his bike as of last Friday. Proud dad right here!
Hopefully, you've all had a good week!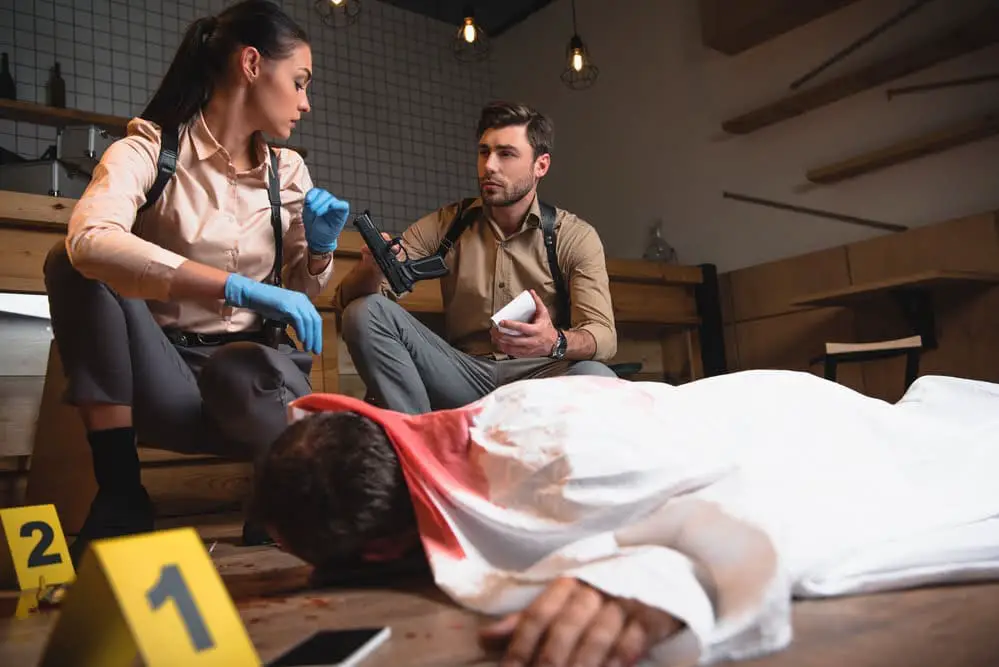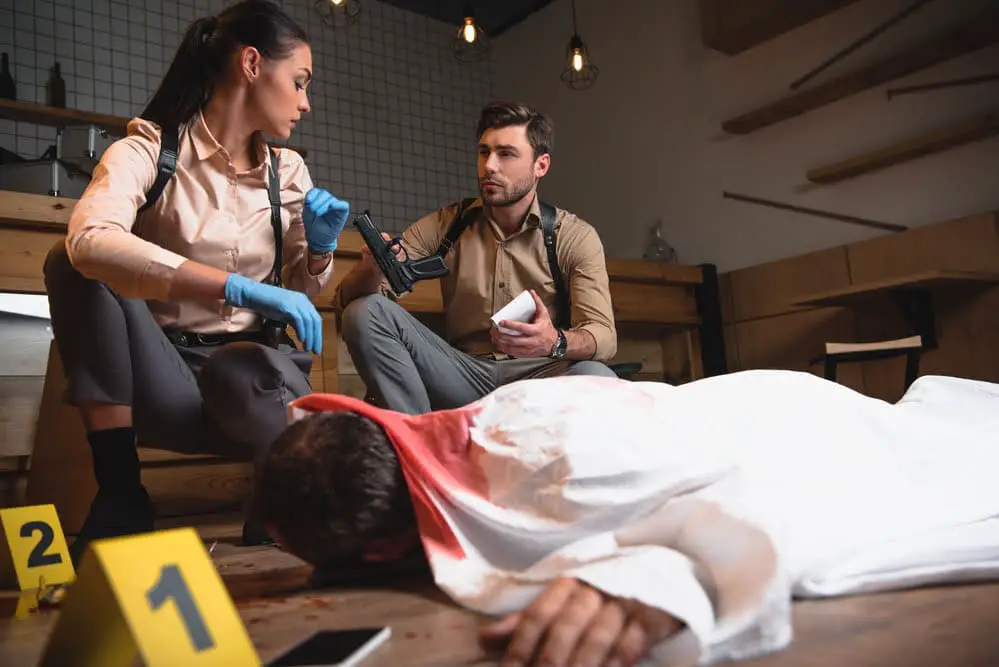 Within by Maura Yzmore
Nice to meet you, Detectives. Please, come in.
Can I offer you some tea or coffee? Water?
How about some cookies? You'd be doing me a favor by saving me from eating the whole pan by myself!
You are very welcome. Enjoy!
Why, thank you! We love this house. Bought it when we first moved here, about twelve years ago, right after my husband passed away. <<Only he didn't. He's downstairs and perfectly fine. As fine as he can be these days.>>

Oh, please, no need to apologize. I'm OK. It was a long time ago.

He died in a camping accident. <<Except the body belonged to a vagrant who tried to rob Jim and his friend Barry…and who never stood a chance. Neither did Barry.>>

Yes, that's Jim. Probably the last photo ever taken of him. Isn't he handsome? Our daughter Nina looks just like him.

Oh, you're so funny! It's really not that bad here. The truth is, when I was searching for jobs, this town had one of the very few openings in the whole country. Dr. Wilcots was retiring and moving to Florida, and he needed someone to take over his practice.

Not an MD. I'm a veterinarian. <<Makes it easy to feed Jim without anyone getting suspicious.>>

Oh, I don't practice in the house. I have an office downtown. <<Can't have live animals in the same building as Jim. They smell each other; it turns into chaos. But this house is perfect — secluded, the yard opening into a wooded area. The cellar door in the back? A godsend.>>

Nina's not here. She works at the library most Saturday afternoons. Did you want to talk to her?

She was at the Jacksons' party last night. She's friends with one of the Jackson girls. Why? What is this about? <<I wish I didn't already know. >>

Joanna? Oh my God! We've known Joanna since she was little…she and Nina have been friends for years.  <<Poor Joanna. Her poor parents. >>

You said two people. Who else? <<That damn boy.>>

I don't know him. I've heard his name from Nina, but never met him. I think he was Joanna's boyfriend at some point. <<Why couldn't he just leave Joanna alone? >>

Mauled? Like, by an animal? I don't understand. Wasn't this at the Jacksons' party? <<Oh, my sweet baby girl. What have you done?>>

I'm sorry, I don't usually get this emotional. Those poor kids. <<Mauled. Disfigured. Like Barry. Like that homeless man, the man I claimed to be Jim, his body shredded, mangled beyond recognition…>>

Nina was home from the party around 11. <<I saw that text from Joanna at 9:40, begging Nina to come help her, that the ex-boyfriend had said he wanted to talk, but that he was drunk and scaring her. If Nina had gone out to look for Joanna but couldn't find her, she'd probably be home around 11.>>

I'm pretty sure about the time. I'm a light sleeper; I heard her come in. <<Only it was well after midnight, and she entered through the cellar door. Jim went berserk downstairs when he smelled her returning from the woods, covered in blood and entrails. >>

I talked to her briefly mid-morning before she went to work. She seemed fine. <<After I'd spent most of the night with her under a cold shower, trying to calm her down as she transformed back, as she realized she'd tried to save her friend only to end up killing her, too; that what she carried within was terrifying and unstoppable, and that it would become harder and harder to control until, one day, like her father, she could no longer go back; that she would hurt and destroy so many, and that she would have to choose between herself and others, often those dearest to her, and that she would never be able not to choose herself until she ended up either hunted and slain or chained in the basement of her own house, howling with the desperation of someone who knows, who understands, who loves and wants to comfort their child, but who no longer has the words to express the humanity trapped deep in the recesses of a mind grown alien, encased in the body of an abomination.>>

Nina should be back around seven.

Tomorrow? She should be in all day, I believe.
Thank you, Detectives. It was nice to meet you, too. If I remember anything else, I'll be sure to call you.
Maura Yzmore
Maura Yzmore is a writer and scientist based in the American Midwest. Her darker fare can be found in The Arcanist, The Molotov Cocktail, Aphotic Realm, and elsewhere. Website: https://maurayzmore.com Twitter: @MauraYzmore


Before My Very Eyes
Derrick and his mother were Skyping with each other.
"Those people behind you are so rude!  They keep pointing at me and making faces!" his mother said.
"What people?" he replied.  "I'm leaning against a solid brick wall.  There's no one behind me."
"Well, I can see them standing on your left.  Now they're waving their arms and pointing again!"
"Mom, are you feeling okay?  Did you take your pills today?" Derrick asked uneasily.
"I'm fine."
A moment later Derrick saw a flash of a knife blade.  He watched as his mother's blood sprayed the screen.
"Not anymore," he whispered.
Scarlet Berry
Scarlet Berry is a Yooper. She's been married forty years to the same man and they raised four children together. She is a mystery wrapped up in a conundrum, and loves to laugh; both evilly and happily.
Room 44
The Chinese say four means death.  Forty-four is double death.  I didn't know that when I checked into Room 44, at the hotel in Wuhan last January.  
I found the crumpled note under my pillow.  In badly printed English, it told me not to sleep in this room.  It was signed, "Doctor Lee."
I called the desk, asked what had happened to him.
"Departed yesterday," the girl said sadly.  
I binned the note, got into bed.  Woke next morning with a burning fever, my lungs bursting with fluid.
The phone rang.  "My name is Lee.  Didn't you read my note?"
Mike Rader
J J Munro is a pseudonym used by Australian author and poet James Aitchison.  As J J Munro and Mike Rader, Aitchison writes horror and noir crime.  As James Lee, he writes Asia's biggest selling horror series for middle readers — Mr Midnight — which has sold over three million copies.  His work can be seen at www.flameoftheforest.com 
Stick A Cork In It
He awoke from a dream about the spaces in-between, acutely aware that they seemed to be everywhere. This realisation was coupled with a crippling fear.
The doctor showed him pictures: bubbles, honeycomb, lotus seed pods.
It was too much. He was soon throwing up.
"Trypophobia," she diagnosed, "Irrational fear of holes."
Hiding in his apartment, he saw nothing but gaps. His only relief; to block them up.
Glancing in the mirror, he shuddered to discover the horror of each orifice: finally managed to fill five frightening cavities.
Could no longer breathe.
And then, couldn't scream.
Oh no! 
One left below.
Steven Holding
Steven Holding lives with his family in the United Kingdom. His stories have appeared both online and in print. Most recently his work has featured in the collections 'TREMBLING WITH FEAR YEAR TWO', 'SPLASH OF INK', and the anthologies 'MONSTERS', 'BEYOND','LOVE','OCEANS' and 'DARK MOMENTS – YEAR ONE' from Black Hare Press. He is currently working upon further short fiction and a novel. You can follow his work at www.stevenholding.co.uk
About the Author
Latest Posts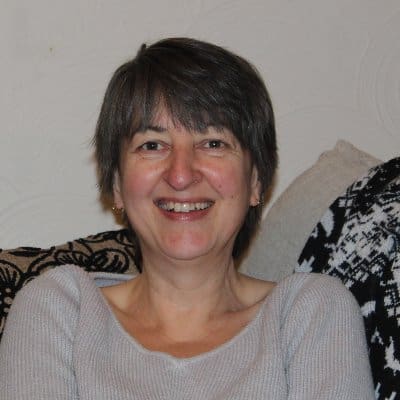 Stephanie Ellis writes dark speculative prose and poetry and has been published in a variety of magazines and anthologies. Her longer work includes the folk horror novels, The Five Turns of the Wheel, Reborn, and The Woodcutter, and the novellas, Bottled and Paused (all via Brigids Gate Press). Her dark poetry has been published in her collections Lilith Rising (co-authored with Shane Douglas Keene), Foundlings (co-authored with Cindy O'Quinn) and Metallurgy, as well as the HWA Poetry Showcase Volumes VI, VII, VIII, and IX and Black Spot Books Under Her Skin. She can be found supporting indie authors at HorrorTree.com via the weekly Indie Bookshelf Releases. She is an active member of the HWA and can be found at https://stephanieellis.org and on Blue Sky as stephellis.bsky.social.