Trembling With Fear 02/28/21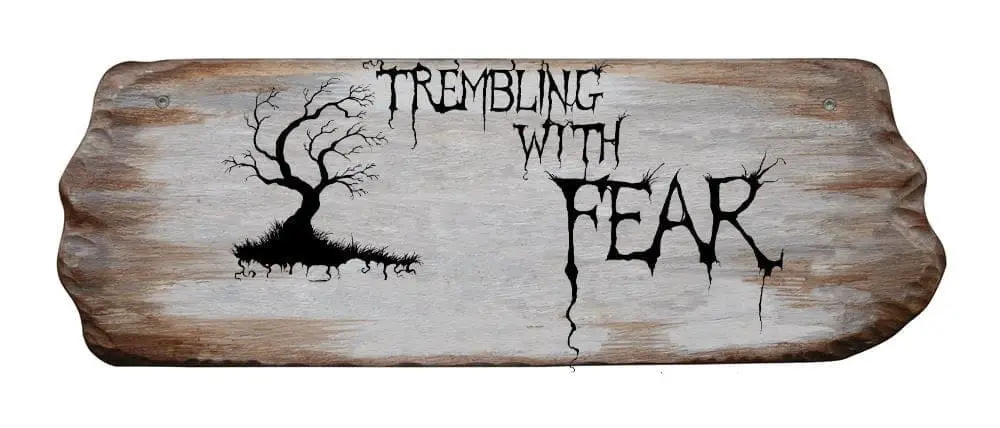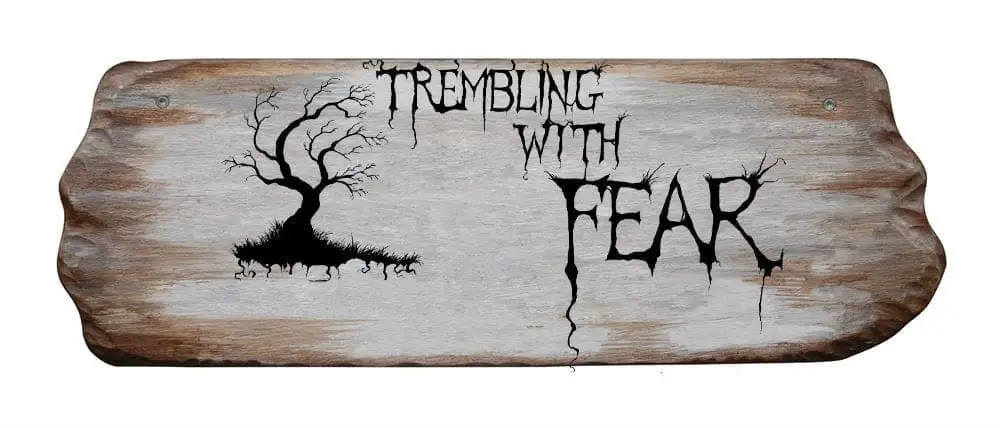 One of the hardest things about being a writer these days is the aspect involving marketing and self-promotion. You want to get your name out there but you don't want to be 'that' person, pushing their stuff so much it becomes irritating. You have to get the balance right and that involves more than one platform. A new promotion platform has been created by Andrew Fow, otherwise known as the Book Dad. Reviewer and columnist, he has created Horror Oasis https://www.facebook.com/HorrorOasis/ a place to promote and support other creatives. Go over and check him out, sign up for his newsletter and give him a follow on twitter https://twitter.com/thebookdad.
Remember Horror Tree has its Indie Bookshelf weekly roundup. If you want your upcoming publication on the shelf, send us the link and we'll add it. I usually create the post on Thursday and it goes out each Friday. This is a free bit of promotion although we give charity works and those who are patreons or sponsors a higher position on the page. We can also promote events, special offers and services – provided you let us know!
Now to some hopeful news on the personal front. I am one step nearer the grave, literally! We've found a house and had our offer accepted – it has a lovely view of the local cemetery. We saw some perfect little cottages with inglenooks and beams but they were too small at present when considering boomeranging children. All coming out or nearly out of uni, it might take them a little time to set themselves up elsewhere, especially with the after effects of covid on the economy so until then we've gone more practical than quaint. But one day …
Even better news was the signing of a contract with Silver Shamrock Publishing for 6 books over 3 years. They've published two of mine already (The Five Turns of the Wheel and Bottled) and have been great to work with and I'm really looking forward to continuing that relationship. If you have a novel or novella, Silver Shamrock are still currently open to submissions.  When my husband came to filling in the occupation part of our house documentation, it was the first time I felt able to put 'writer'. Now I actually have to start …
This week's Trembling with Fear starts with The Man in her Poem by Kevin M. Folliard. Kevin is a favourite writer of mine, he always manages to come up with prose which makes me quite envious. This time, he deftly shows how the imagination can take the writer prisoner and make something real – or is it? What is reality.
Plumber by Christopher Blinn gives you a tale of a couple perhaps not so blissfully married and adds another meaning to the term 'handyman'.
The Return by Alyson Faye is a lovely ghost story, the last line so subtle it almost doesn't register and when it does, brings with it a touch more tragedy.
Unmask by Mark A. Smith brings the chills with what lies behind the masks. A mask, whether a literal mask or an extra layer hinted at (beneath person or place) is a great way to build horror.
Take care
Steph
Another year of Women in Horror Month has come to a close and we hope that you've enjoyed it as much as we have! Next year, things are going to be a little different when it comes to WiHM and I'll be sure to reach out soon with the full details.
Before I move on, a big congratulations to Steph on her publishing news above!
Moving on to Trembling With Fear. I'd really like to suggest anyone who submits is sure to check out our Trembling With Fear Submission Guidelines. I can't stress this enough. I believe only two of the fifteen+ short stories submitted in the past week have followed them properly and I don't want to start rejecting stories out of hand but we might be getting to that point. As always, we're currently primarily looking for drabbles and Unholy Trinities. Short stories are scheduled out quite a few months at this point so won't have a quick turn around on being released on the website.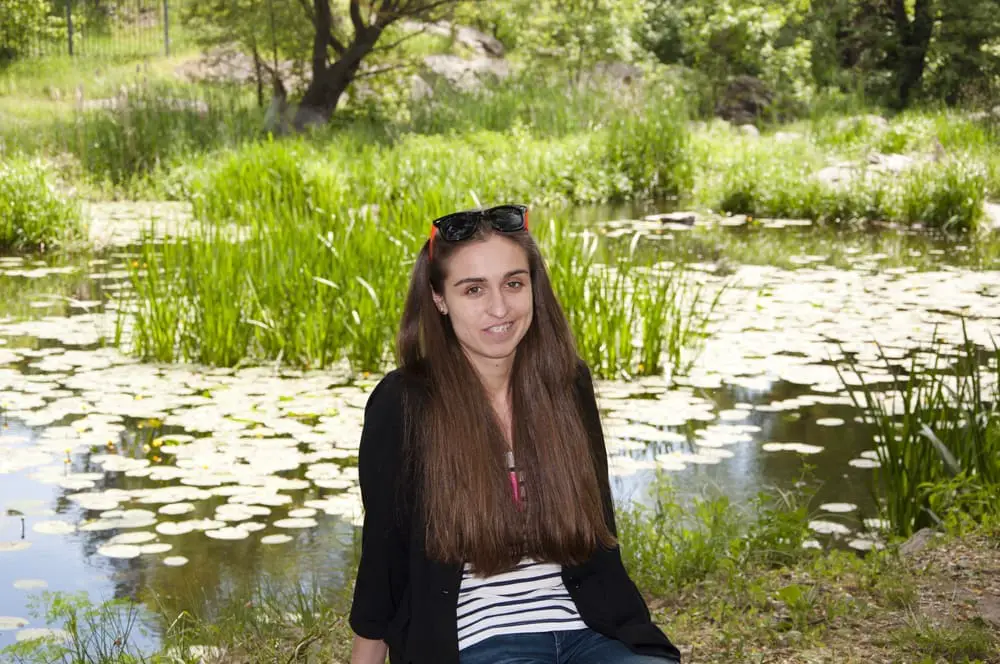 The Man in Her Poem by Kevin M. Folliard
Melody sat by the lily pond south of campus. Her leather-bound poetry journal rested in the hemp folds of her skirt. She hummed to the buzz of dragonflies, closed her eyes, and soaked in afternoon sun.
Immerse your mind's eye in the natural, her poetry professor had instructed. Truly sink into rhythms of earth and air. 
Be patient. 
Be present. 
Hear the song. 
The poet must translate this song of Earth into language.
Birds twittered in the copse of trees. April breezes ruffled grass.
Melody opened her eyes and put pen to parchment.
She wrote. Of water. Grass. Steel blue insects flitting about.
But these decorative details seemed only to revolve around an imagined reflection rippling across the surface of the pond.
In her mind's eye, she glimpsed a tall person with wide shoulders. Fingers tipped by dirty yellow nails tensed into fists.
A man.
A brute!
She found herself describing his snarl and brick jaw. Bloodshot eyes, popping veins, and a tangled mess of brown hair sent a swirl of nausea from her stomach to her head and into her pen. She scritch-scratched down the page, sloppy, savage script. As if she herself were no longer controlling the words.
The man wore steel toe boots. 
Pale scars slashed up and down his arms. 
He reeked of sewage.
Melody's nostrils burned. 
Her fingers ached. 
The man refused to leave her poem. She wanted to scream at him. She wanted to hear her professor's lovely song. The song she was promised she'd hear if she'd only bask in the pond's presence.
How had she lost that song?
Had she even heard it to begin with?
Was there no song at all?
Only this looming monster?
The pen scrawled. Pain seared her wrist.
She screamed and at last managed to toss the journal aside. Melody placed both palms flat in cool grass. She steadied her breaths, settled her stomach.
No, no, that wasn't real. She assured herself. Just a panic attack.
You're safe.
You're safe.
She glanced up, and the rippling surface of the pond reflected a colossus towering behind her. Stooping down. The squares of his teeth widened into a sinister smile. Heavy, sour breath tickled her ear.
Strange acceptance came over her. She closed her eyes. "Were you real? Or did I make you real?"
The brute's voice growled. Strong hands gripped her neck. "It doesn't matter."
Kevin M. Folliard
Kevin M. Folliard is a Chicagoland writer whose fiction has been collected by The Horror Tree, Flame Tree Publishing, The Dread Machine, and more. His recent publications include his novella "Tower of Raven" from Demain Publishing, his 2020 horror anthology The Misery King's Closet, and his YA fantasy adventure novel Grayson North: Frost-Keeper of the Windy City coming from Dark Owl Publishing December 2021. Kevin currently resides in La Grange, IL, where he enjoys his day job as an academic writing advisor and active membership in the La Grange and Brookfield Writers Groups. When not writing or working, he's usually reading Stephen King, playing Tetris, or traveling the U.S.A. 


Plumber
"Honey, can you bring my address book down here, please," Jim called from his basement workshop.
His wife Anne collected the book from the kitchen junk drawer and started down the cellar stairs.
"What's the matter dear? Do we need the plumber again?" She giggled and stared at the fresh mound in the floor that was marked with a crucifix fashioned from some piping.
"No not quite," Jim answered. 
"What then?"
Jim pulled some wires he had twisted into the shape of a cross from behind his back like a bouquet of flowers. 
"I think we need an electrician." 
Christopher Blinn
Christopher Blinn lives in Marshfield MA. with his wife and three sons where he has worked for the Massachusetts Bay Transportation Authority for the last 22 years. He is the author of the novellas Stealing Stanley and Lane 10 and most recently the short story 'That you Coughlan' in Hellbound Books anthology The Toilet Zone all are available at Amazon.com.
The Return
Nothing has changed. She might still be there. Malcolm gazed at the snow-draped cabin; memories resurfacing.
His red-haired Lucy at the stove, the beef stew bubbling and the air rich with promise. Mal climbed the fence, the long path to the cabin was too trying for his patience. The windows wore a petticoat layer of ice. 
"I'm home," he called.
Beside him a confident robin, a scarlet daub in the white canvas, drew his eye. Mal crouched beside the weathered headstone, brushing away the rime and read.  
Rest in Peace, Lucy, died 1965, beloved wife of Malcolm, died, Ypres, 1917.
Alyson Faye
Alyson lives in West Yorkshire, UK with her husband, teen son and four rescue animals. Her fiction has been published widely in print anthologies – most recently in the NHS charity anthology, Diabolica Britannica, Trickster's Treats 4 from Things in the Well, Inferno, Strange Girls, and Colp:Black and Grey from Gypsum Sound Tales, and in many ezines, but most often on the Horror Tree site, in Siren's Call and The Casket of Fictional Delights.
Demain published her homage to noir novella, Maggie of my Heart in 2019 and the Gothic SSS18 Night of the Rider. In 2020 they published SSS58 The Lost Girl/Spindleshanks, which went into the Amazon kindle horror best seller charts. She is one half of the indie press, Black Angel, with Stephanie Ellis. Their latest publication is the horror anthology Daughters of Darkness. https://blackangelpressblog.wordpress.com

Her work has been read on BBC Radio, local radio, on several podcasts (e.g. Ladies of Horror, upcoming The Night's End), and recently she has won two competitions, run by Saltaire Festival and Word Stafford.
Alyson enjoys swimming, singing, watching old movies and collects movie memorabilia. She often can be found on the moors in all weathers with her dog, Roxy.
Twitter @AlysonFaye2
Unmask 
"Remove this mask. I'm dying anyway. Let me feel your touch." Veronika is true. Her voice is laboured.  The command whistles through her respirator. I peel the rubber from her face and stroke her cheek. I  look into her dark, searching eyes. 
"Kiss me," she presses. 
"But I'll die if I remove this mask." I am  confused. But I feel the last urge. It's the strongest I've ever felt. Then I see the watery monster looming  on her deep brown pupils. I pull the sweat-soaked life-line away from my brow. I press my lips against  hers before the monsters come.
Mark A. Smith
Mark Anthony Smith was born in Hull. His fictions have appeared in several Horror Anthologies and small press including 'Aphotic Realm', 'Rune Bear' and 'The Horror Tree'. His third book, published by Red Cape publishing, is on Amazon pre-order.
Facebook: Mark Anthony Smith – Author
Twitter: MarkAnthonySm16
About the Author
Latest Posts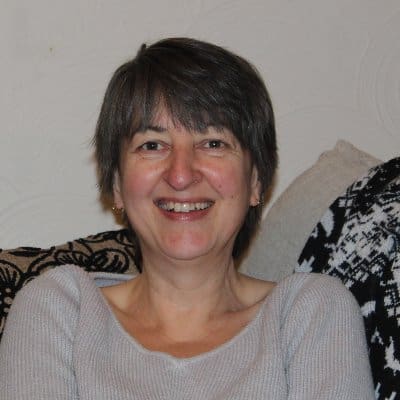 Stephanie Ellis writes dark speculative prose and poetry and has been published in a variety of magazines and anthologies. Her longer work includes the folk horror novels, The Five Turns of the Wheel and Reborn, and the novellas, Bottled and Paused. Her novel, The Woodcutter, is due for release via Brigids Gate Press in 2023. Her dark poetry has been published in her collections Lilith Rising (co-authored with Shane Douglas Keene), Foundlings (co-authored with Cindy O'Quinn) and Metallurgy, as well as the HWA Poetry Showcase Volumes VI, VII, VIII, and IX and Black Spot Books Under Her Skin. She can be found supporting indie authors at HorrorTree.com via the weekly Indie Bookshelf Releases. She is an active member of the HWA and can be found at https://stephanieellis.org, on Twitter at @el_stevie, Instagram stephanieellis7963 and also somewhere on Facebook.