Trembling With Fear 02/21/21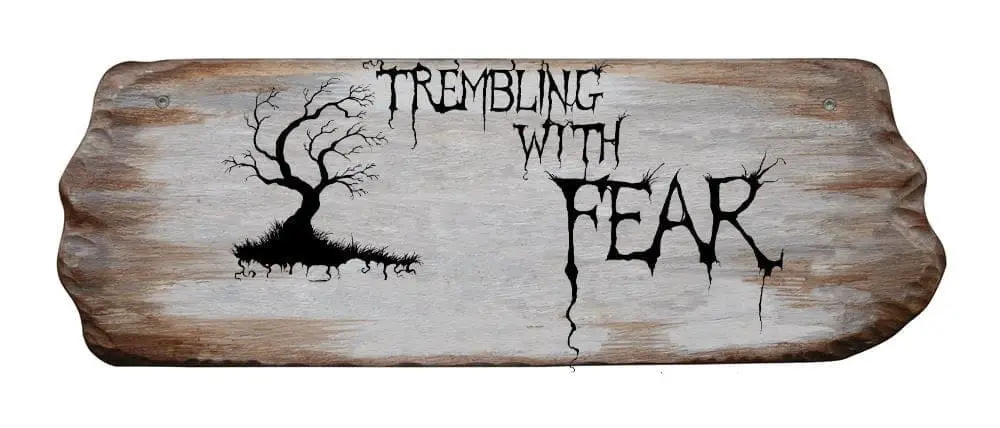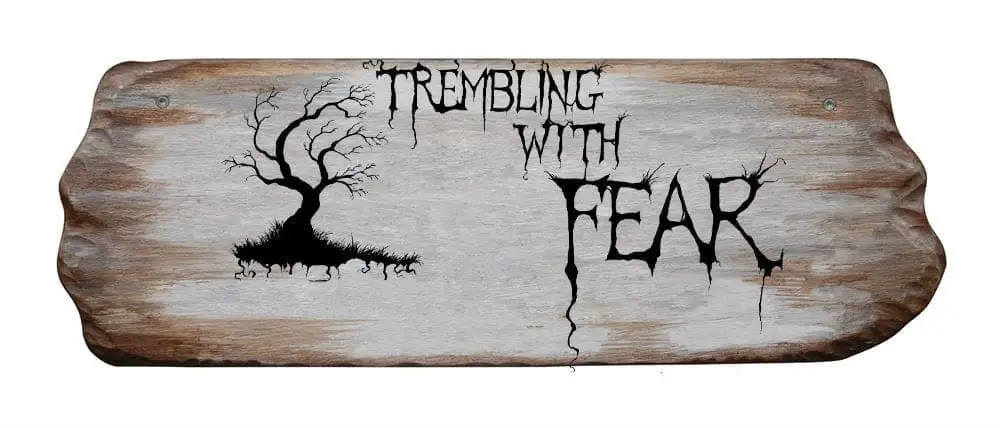 It's raining as I write this and where I live, I feel as though it's been raining forever. Wherever we go for a walk there's mud, lot's of it – there's a song isn't there for children? Mud, mud, glorious mud. I think I'll leave that for the kids, nothing glorious about the stuff, except perhaps as inspiration for a story, a Mud Monster. Anyone care to send in a drabble featuring the dreaded ooze?
TWF efforts last week saw the creation of the TWF anthologies for Year 4, More Tales from the Tree and Serial Killers. They're all formatted up and almost ready to go. A final close read through to check for glaring errors and make sure we haven't missed any – there's hundreds of stories overall – and a cover sorted and they'll hopefully be ready in the not too distant future.
As I pulled in the stories, I noticed again the tendency to use spaces and tabs rather than the first line indent feature of the paragraph style. Some would also use spaces to centre a title rather than simply select alignment. Please avoid this! Also avoid adding lines between paragraphs.
Bios – I am still not always receiving bios with submissions and I am no longer going to hold files of biographies as the sheer number of authors submitting makes this difficult to maintain. It was a good idea at the time but has outlived its usefulness. If you do not send a bio in with your submission, you will receive a request for one on acceptance – I'm changing the message associated with the contract to reflect this. 
Saturday saw the Book Birthday of Daughters of Darkness, an anthology featuring four writers (me, Theresa Derwin, Alyson Faye and Ruschelle Dillon). It's the first book from Black Angel Press, a women-centric project, which Aly and I hope to use as a vehicle to help newer writers (as well as established writers) get their out there. This project is intended to help level the playing field for women in an industry where there is still, sadly, a degree of bias against us in terms of opportunity. It is changing and I'm hopeful that in the very near future, initiatives such as WIHM etc will no longer be needed. I regard Horror Tree and TWF by the way, as somewhere that has been nothing but inclusive in all aspects and Stuart should receive a huge round of applause for this. HT is not Sisterhood or Brotherhood, just Family.
From the high of launching the book, I received a short story rejection the following day but my absolute highlight last week was discovering Jonathan Maberry had read my novel The Five Turns of the Wheel and regarded it as 'superb'. Knowing someone at the top of the writing tree has actually read something of mine was a boost – and a shock. I will admit to taking a screenshot of that and I will use it to help me through those moments of rejection which I know will continue to come. I think a writer's life could clearly be imagined as the peaks and troughs of readings on a life-support machine but better that than flatlining!
If you're looking for any WIHM reads by the way, I would recommend Jennifer Soucy's Clementine's Awakening, Beverley Lee's The Ruin of Delicate Things and for poetry, Sara Tantlinger's Cradleland of Parasites. I've read all three recently. Fantastic reads.
And as to the house move, we've had an offer on ours and are looking at houses this week. One has a lovely view of the cemetery next door. Appropriate or what?! As a point of reassurance, house viewing etc is still permitted during lockdown, provided you've had a serious offer, and strict covid measures are observed.
We start this week's Trembling with Fear with Samsara by E.C. Hanson. The main character is most definitely unlikeable but you find yourself drawn along by the countdown to opening time as she fights her desperation for a drink. An element of paranoia filters in alongside this obsession with time and you see her fall apart as the past comes back to haunt her.
Bloom by Patrick Winters is a beautiful horror when the body turns on itself and destroys. Patrick is a writer I know who always delivers on quality.
Surprise for the Date by Radar DeBoard delivers its surprise at the end, although the reader is let in on the secret beforehand.
The Ghost Train by K.A. Williams reminds me of a time I actually stayed in a converted railway station! Luckily it wasn't haunted, like this one. If something's cheap, there's usually a reason and it's better to check out why first!
Take care
Steph
We're going into the final week of Women in Horror Month and the amazing posts have been stacking up! I hope that you've all been enjoying reading them as much as our staff has. Please, be sure to comment on and share the ones which you've been enjoying!
As to what the Horror Tree staff has been up to? Steph and I are making giant strides (mostly Steph. I'd like to stress, mostly Steph) on putting together this year's anthology releases! On top of that, I've been starting to go over my portion of it and am sketching out some rough draft ideas on how we're looking into changing up the site in our next iteration of Horror Tree. Working on getting it up in a test environment and I will bounce the preview off our staff and Patreons once it is ready for official viewing and initial feedback!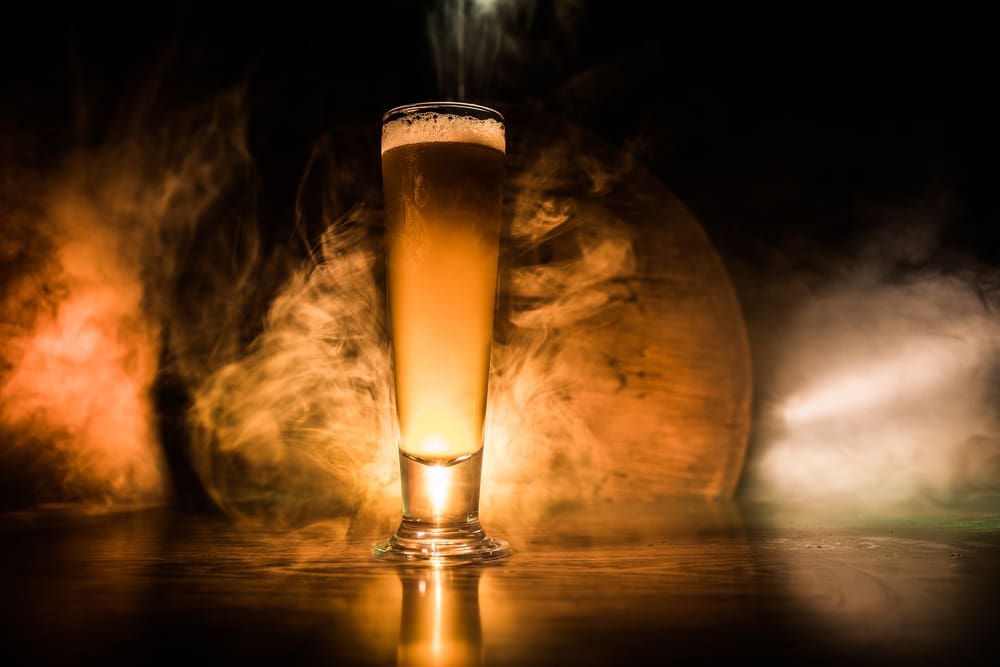 Samsara by E.C. Hanson
The simple and universally understood feeling of needing that first drink of the day is what altered Babs' fate. 
She learned of a new brewery—at least new to her—in the Salem area called Ghouls Amok Beer Company. Even though she was partial to wine, she began tiring of the offerings. A red wine made her yawn quickly, and white wine kept her up most of the night since it rarely had any impact on her. 
Beer was different. The range of flavors from an IPA to a Saison to a Sour to a Pilsner to a Stout was unlike anything she had ever encountered in wine. 
Since Babs became a day drinker—she wouldn't admit this to anyone except herself—she looked for new and exciting ways to stimulate her day. She drove anywhere in her birth state so long as the venue was new. While this hinted at an adventurous spirit, Babs knew it had more to do with not being in the same place twice. She was on the run from herself, and no one but her knew it. 
As she eluded torrential rain that the weather girl failed to include in the morning forecast, Babs reached the door handle of Ghouls Amok. She tugged. Locked. She checked her watch: 11:39. She studied their sign. They opened at noon. She had twenty-one minutes to kill. 
She paced back and forth outside the door. She instantly realized that this was a bad look, especially since no one else was doing it with her. 
She scanned her surroundings. There weren't many options. But as luck would have it, a craft and curated goods shop was right next door. She glanced at signs in the window that advertised classes for taxidermy and magical mediation. She didn't care one bit about the latter. But the former intrigued her. 
Babs poked around Wind & Wax and tried to process its eccentric interior. She bumped into a display case. A ginger-haired clerk with indecipherable age told her to watch her step. Babs wanted to exit the store in a huff. Unfortunately for her, she had eighteen more minutes to kill before a beertender could supply her with a fresh pint.
The clock couldn't tick fast enough. Time pissed Babs right off. It slowed when you wanted it to speed up and vice versa. She picked up overpriced books. She bent down to glance at the artwork that wouldn't sell anywhere but here. She fixed the Persian rug that caused her to stumble. All of these actions only took four minutes. That meant fourteen more minutes to go. And she already did one lap around the entire interior!
This wasn't true. Babs somehow overlooked the taxidermy section. She fixed her eyes on a light brown bat that must have perished mid-yawn or mid-scream. It had black markings on its fully spread out wings. It looked like it wanted to pounce on whoever stood in front of it. Babs left Mr. Bat alone.  
Babs studied a few of the other stuffed victims that graced the walls. There was the head of a whitetail deer whose eyes suggested he had different plans than this for his future; there was an Alaskan moose head that appeared to have left this world with a smirk; and, finally, there was a red fox, positioned like a Playboy centerfold, perched up by its very own tree stump. 
Babs didn't have good credit or much in the name of savings. Otherwise, she would have walked with the three heads. The thought made her chuckle. She liked the image of driving across American Legion Highway with three animal heads as her front and back seat passengers. 
Babs headed towards the exit and read the names of various candles. She rechecked the watch. Nine minutes to go! Time was her fiercest enemy. 
She removed her Fossil watch and shoved it into her pocket. The ginger-haired clerk caught her in the act. Babs wondered how long a verbal argument with her could go. While she was certainly game for a fight, it could result in her getting kicked out of the store. The risk of employees from Ghouls Amok witnessing such an encounter would embarrass her and convince her to go elsewhere. But she didn't want to go elsewhere. She wanted a beer.
With no rhyme or reason, the hair on Babs' arms rose. She couldn't remember the last time she had goosebumps. She thought it was at her husband's wake eleven months ago. Right as visitors walked in to pay their respects, the lights flickered and then went out. Most people thought it was an electrical issue. Some believed that it was the by-product of an earlier storm. A select few blamed it on the twisted humor of Babs' husband. Oh, how they chuckled at this possibility.
Babs found it humorless. For one, she believed in spirits. And two, she thought her husband would torment her if given a chance. She treated him like dirt throughout their twenty-one-year marriage. She put her needs first. She never listened to him. She barely cooked. She never complimented him. She avoided all forms of intimacy with him. She bullied him into believing that she was worth having. The truth of the matter was she had no clue why he suffered through her frequent crap. During a heated argument one night, Babs challenged him with the "Why do you put up with me?" question. Her husband's response was quick and concise: "Cuz' I believe what goes around, comes around…"
Was this her husband's doing? Why was she having a visceral reaction to nothing in particular? 
She glanced in the direction of the taxidermy bat again; it stared right back at her. Babs swore that its eyes moved. Perhaps a patron lifted it to check the price. Her dark mind had other ideas. 
Babs walked towards an oak table. She pressed her right index finger against a box of tarot cards and pulled it back; dust now covered her finger. Someone, or everyone, was getting paid a whole lot to do nothing around here. 
Babs turned quickly and made eyes with the bat. His eyes were closed. She covered her mouth in shock. She prayed that sudden vision loss was the culprit and that she would rectify the situation later after a pit stop at America's Best. Her vision was twenty-twenty. Her prayers were not likely to be answered. 
She removed her watch from her pocket. She couldn't wait to get the hell out of this place. Only two minutes left! She regained her composure. Two minutes was an absolute breeze. 
She couldn't get the bat out of her mind. She spun around and grabbed the nearest item for sale: a pair of wooden Day of the Dead earrings. Eighteen dollars was a fair price. 
"All earrings are ten percent off. I'm finishing the sign now," the clerk announced. 
Babs never purchased items this strange, but she decided to go for it to appease the pushy clerk and to shift her attention away from the ominous bat. All she had to do in the next sixty seconds was buy the damn earrings, leave, and walk next door. That is how close she was to getting her first beer of the day. 
The clerk scanned the package. The total appeared on the screen. 
"Thirty-six dollars?! I thought those were eighteen."
"Eighteen instead of thirty-six?"
Babs and the clerk engaged in a staring contest. Even Babs could delay the consumption of a beer to assure the victory. The clerk removed the earrings from the bag and flounced in the direction of the earrings table. This tiny moment caused Babs to look at the bat a final time. 
It winked at her. Babs screamed.
Overwhelmed by what she knew had to be the taunts of her deceased husband, Babs backed out of the store, shaking her head. She was delirious. The clerk's jaw dropped. The handful of other patrons watched in wide-eyed horror as Babs made her way into the middle of the street. The second the clerk tried to inform Babs about the earrings' correct price, a black Chevy Traverse rammed into Babs' kneecaps and sent her flying into the air. 
The clerk rushed to the register station to call 911. A patron whipped out their cell phone and snapped a photo of the scene on the street. 
Babs lifted her bloody face off the pavement and noticed that the front door to Ghouls Amok was opening. A curvy blonde kicked a doorstop three times before it held the door back. The blonde went pale when she noticed Babs. 
Babs held her hand out and pleaded. "It was him. I swear to you. The. Bat. Was. Him."  
E.C. Hanson
E.C. Hanson is a published playwright and Horror Writers Association member. He is a  graduate of NYU, his work has been published by Smith & Kraus and Applause Books in 8 play anthologies. More than 35 of his plays have been developed and produced across the United States. His story, The Roost, will be published by Collective Tales in the fall of 2021. 


Bloom
It grows in a garden of flesh and bone, nurtured not by the light, but within the shadows of organs. Tissues are its soil, and genetic mutations its sustenance, the very thing that gives it life. 
It is safe in its seclusion, awaiting its terrible springtime. It is patient. Magnificent and malignant. It yearns for the day when it can flower in full, blossoming beneath the skin and stretching its roots to their full extent, claiming all it can for itself.
Its presence will amaze. Humble. Mortify.
The malady blooms, and a body withers.
Life as death, death as life.
Patrick Winters
Patrick Winters is a graduate of Illinois College in Jacksonville, IL, where he earned a degree in English Literature and Creative Writing. His work has now been featured throughout several magazines and anthologies. A full list of his previous publications may be found at his author's site, if you are so inclined to know: http://wintersauthor.azurewebsites.net/Publications/List
Surprise for the Date
"That's so funny!" Matilda laughed as she got off the sofa. "Hold on Mark," she said to her date,
"I've got a surprise for you."
Matilda walked down the hall to her bathroom and opened the door. She walked over and examined the deceased man that she had hanging upside down over her tub. She examined the slit in his neck and shook her head. "There's still a bit more blood left to drain."
Matilda picked up the large knife on the sink and made her way down the hall with it behind her back.
"You ready for the surprise?"
Radar DeBoard
Radar DeBoard is an aspiring writer who just wants others to find enjoyment in his work. Even though he lacks publication and experience, he hopes his work will have an impact. He has a passion for horror and finds it the most interesting genre to write. 
The Ghost Train
The train whistle woke me up but I hadn't seen any train tracks when I'd rented the place this morning.
The whistle was becoming much louder. I drew the curtains and peered out at a distant light that was growing brighter. It was headed straight for this house!
I got out just before the train struck it, scattering pieces of wood everywhere, but not a single flying piece hit me.
When the train had disappeared, the building absorbed its pieces and looked untouched. 
The ghost train must run through this house every night. No wonder the rent was so cheap.     
K.A. Williams
K. A. Williams has been published in various magazines including Calliope, Ariel Chart, Tigershark, The Creativity Webzine, Nuthouse, Transfigured Lit, The Blotter, Corner Bar, Altered Reality, Bewildering Stories, Yellow Mama, and Mystery Tribune.
About the Author
Latest Posts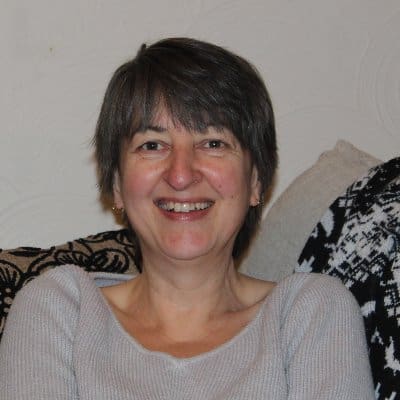 Stephanie Ellis writes dark speculative prose and poetry and has been published in a variety of magazines and anthologies. Her longer work includes the folk horror novels, The Five Turns of the Wheel, Reborn, and The Woodcutter, and the novellas, Bottled and Paused (all via Brigids Gate Press). Her dark poetry has been published in her collections Lilith Rising (co-authored with Shane Douglas Keene), Foundlings (co-authored with Cindy O'Quinn) and Metallurgy, as well as the HWA Poetry Showcase Volumes VI, VII, VIII, and IX and Black Spot Books Under Her Skin. She can be found supporting indie authors at HorrorTree.com via the weekly Indie Bookshelf Releases. She can be found at https://stephanieellis.org and on Blue Sky as stephellis.bsky.social.