Taking Submissions: Steel True, Blade Straight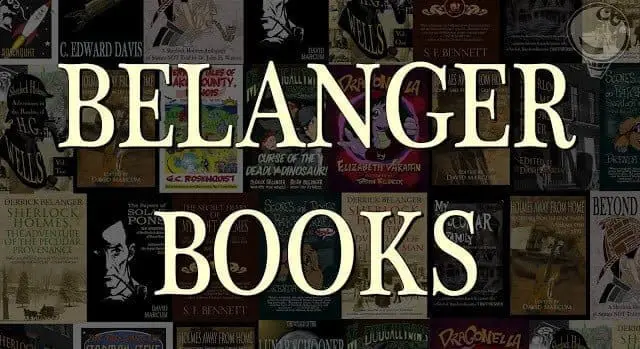 Deadline: June 30, 2023
Payment: Contributors Copy
Theme: Stories, poems, and scholarship inspired by and about Sir Arthur Conan Doyle and Sherlock Holmes.
Steel True, Blade Straight
The Belanger Books Journal of Sherlock Holmes and Sir Arthur Conan Doyle Inspired Stories, Poems, and Scholarship
2023 Annual
Description: This anthology will have stories, poems, and scholarship inspired by and about Sir Arthur Conan Doyle and Sherlock Holmes. While the anthology will contain new Sherlock Holmes stories, the intent would be for at least 25% of the material to be stories and poems inspired by the life and non-Sherlockian writing of Sir Arthur. Another 25% of material would be scholarship on Holmes and Doyle.
All proceeds from the Anthology will be donated to The Beacon Society, a 501c(3) nonprofit scion society of The Baker Street Irregulars (BSI), that serves as a link to other scion societies, providing teachers, librarians, children museums, and children theaters with local resources to bring the magic of Sherlock Holmes to life.
Guidelines:
Stories – 3,000 – 10,000 word submissions that connect to the writing of Sir Arthur Conan Doyle. These can be Sherlock Holmes stories, or stories connected to Sir Arthur's additional writings (far too many to list here).
Poems – format and length are open. The poetry submission would have to somehow connect to the life or work of Sir Arthur Conan Doyle.
Scholarship – 1,000 – 3,000 word submissions. Essays must connect to Sir Arthur Conan Doyle or his writing (Sherlock Holmes or other work).
Multiple submissions in the same or more than one category are welcome.
Payment: All authors will receive a paperback copy of the anthology.
Rights: All authors shall retain the rights to their submitted work outside of the anthology and may reprint their submission one year after the anthology's publication date.
Submission: Email submissions to derrick@belangerbooks with the headline: ATTN: STEEL TRUE BLADE STRAIGHT 2023 SUBMISSION. In the body explain: 1. Type of submission (story, poem, story), and a brief description of how the submission connects to Sir Arthur. Please attach the submission as a word document.
Submission Deadline: June 30, 2023
Publication Date: December 2023
Via: Derrick Belanger's Facebook.
About the Author
Latest Posts
Stuart Conover is a father, husband, published author, blogger, geek, entrepreneur, horror fanatic, and runs a few websites including Horror Tree!