Disclosure:
Our reviews may contain affiliate links. If you purchase something through the links in this article we may receive a small commission or referral fee. This happens without any additional cost to you.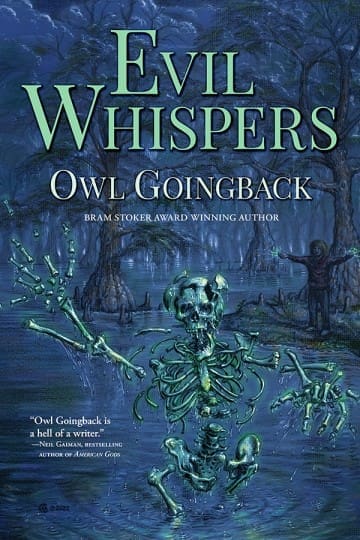 Title: Evil Whispers
Author: Owl Goingback
Genre: Horror
Publisher: Cemetery Dance Publications
Release Date: June 5th, 2023
Synopsis: Robert and Janet Patterson and their young daughter, Krissy, went looking for the perfect getaway vacation spot. They found it in a backwoods Florida town. Far away from civilization. Quiet and peaceful. And terribly isolated.
Robert and Janet should have listened to the local legends. They should have heeded the warnings about the black water lagoons. And they should have listened to their daughter when she told them about the whispers in the woods. Because now, it's too late. Krissy's disappeared, and whatever took their little girl is coming back for more….