Disclosure:
Our reviews may contain affiliate links. If you purchase something through the links in this article we may receive a small commission or referral fee. This happens without any additional cost to you.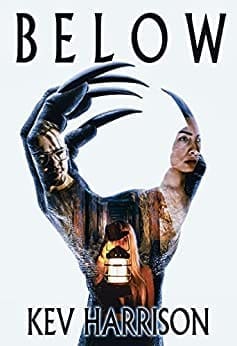 Title: Below
Author: Kev Harrison
Genre: Horror
Publisher: Silver Shamrock Publishing
Release Date: 17th August, 2021
Synopsis: Nick has revered his grandfather his entire life. The absent hero, his namesake, buried alive in his final act of courage an ocean and thousands of miles away. Jess has outgrown her status as an all-action social media celebrity and the endless demands that come with it.
Adventure Travel TV has thrown this unlikely duo together, promising Jess the launchpad she craves and Nick the chance to tell his grandfather's story first-hand, in the newly uncovered mine that still holds his remains from the twilight days of the gold rush. Is it a dream come true or a nightmare as someone or something stirs…BELOW.