Disclosure:
Our reviews may contain affiliate links. If you purchase something through the links in this article we may receive a small commission or referral fee. This happens without any additional cost to you.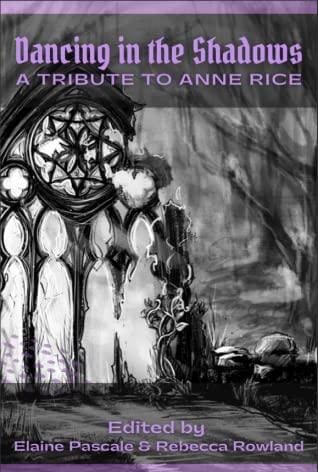 Title: Dancing in the Shadows: A Tribute to Anne Rice
Author:  Various, ed. Elaine Pascale & Rebecca Rowland
Publisher: Yuriko Publishing LLC
Genre: Gothic horror
Release Date: 22nd May, 2022
Synopsis: With her hauntingly beautiful reimagining of archetypal monsters from classic horror, Anne Rice was the undisputed queen of contemporary gothic literature. Her contribution to the movement first established by Shelley, Stoker, and Stevenson revitalized and continues to inspire dark fiction writers and readers. Dancing in the Shadows pays tribute to Rice's legacy with tales from today's most innovative authors, drawing from the darkness where vampires and witches, mummies and rougarous, spirits and demons move to the music of nightmares.