Epeolatry Book Review: Dancing in the Shadows: A Tribute to Anne Rice, ed. Elaine Pascale & Rebecca Rowland


Disclosure:
Our reviews may contain affiliate links. If you purchase something through the links in this article we may receive a small commission or referral fee. This happens without any additional cost to you.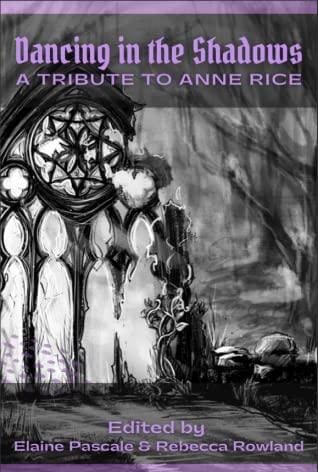 Title: Dancing in the Shadows: A Tribute to Anne Rice
Author:  Various, ed. Elaine Pascale & Rebecca Rowland
Publisher: Yuriko Publishing LLC
Genre: Gothic horror
Release Date: 22nd May, 2022
Synopsis: With her hauntingly beautiful reimagining of archetypal monsters from classic horror, Anne Rice was the undisputed queen of contemporary gothic literature. Her contribution to the movement first established by Shelley, Stoker, and Stevenson revitalized and continues to inspire dark fiction writers and readers. Dancing in the Shadows pays tribute to Rice's legacy with tales from today's most innovative authors, drawing from the darkness where vampires and witches, mummies and rougarous, spirits and demons move to the music of nightmares. 
This anthology encompasses all things Anne Rice—New Orleans, old houses and decay, lawyers and family drama, gardens and angelic statues, funerals, fountains, nods to Catholicism, swamps and monsters, witches and spell books. If you are an Anne Rice fan, then you must find a spot on your bookshelf for Dancing in the Shadows.
"House of Blood and Stone" by C.W. Blackwell: The hook— The first time we saw the man with the white rose was at Uncle Lyman's funeral. The family wanted closure at Uncle Lyman's funeral. This slow burn pays off at the end. 
"The Witch Mirror" by Morgan Sylvia: The hook— I always knew my grandmother was a witch, but I never really understood who she was until I inherited her house. While renovating Grandmere's house, she discovers a magic mirror. An awesome, "Be careful what you wish for" story.
"The Rosary of Broken Promises" by Greg Herre: The hook— "Someone was murdered in this house," Susan Norris said. Susan redecorates a recently purchased home where she intends to do readings and hold seances for her clientele. A story of misunderstanding and forgiveness.
"Blood of the Rougarou" by Holly Rae Garcia: The hook— Ash Wednesday. Charles died on a Wednesday. A couple prepares to celebrate the beginning of Lent, but it ends in tragedy. The takeaway?—not every spell cast under a full moon will give you exactly what you want. 
"The Layover" by Douglas Ford: The hook— I don't know how it happened, but at some point, I missed an announcement. A man accompanies his friend on a flight to Miami in search of a miracle cure. Ford's eerie story gave me a Twilight Zone vibe.
"Haint Gonna Happen" by Kristi Petersen Schoonove: The hook— People thought revelers who spotted floating lights inside the abandoned Spinnaker Aquarium had simply had one too many, and when a Jackson Square medium shrieked that the dark man in the brick place was summoning me, onlookers thought she was crazy. The dark man in the brick place summons four women to their deaths, four women who look like Petra, and he needs to be stopped. The lesson here—sometimes it's best to just let go.
"A Freshening Wind" by Gordon B. Whit: The hook— Much like the late Mary Helen herself, the funeral bouquets and floral arrangements which filled the foyer of Crestbell House must have been gorgeous when glimpsed in fresh bloom, but by the time Henry arrived, they retained only a whiff of their former grandeur. Henry and his wife Clarissa reluctantly return to his Gramma Mary Helen's Crestbell House estate where a wretched odor clings. Remember, when you assume, you make an ass out of you and me, and then the walls come tumbling down. 
"All Cats Are Gray" by Tim Mendee: The hook— Jack Tremayne huddled in his coat against the driving rain as he hurried homewards, doing his best not to be blown into the path of oncoming traffic. Jack and his wife Marsha inherit a townhouse, but have to live in the basement while waiting out the last six months of a lease belonging to Mrs. Wingate—an old cat lady. If you're not a cat person, this story won't make you one. 
"Kindred Spirits" by Stephanie Ellis: The hook— The engine rattled and steam started to hiss from beneath the hood. Lucy and her wife Sam live in an apocalyptic world and must escape their pursuers. When given a choice, sometimes there is no lesser of two evils. 
"A Little Stain" by Scotty Milder: The hook— Chris is coming in from the hospital when his phone buzzes, warbling out the theme to Mars Attacks! When Chris's wife, Susie, gets into an accident, he must come to terms with her death. The moral here is this—if you have an ex, be kind before, during, and after the breakup. 
"Black Mold Lullabies" by Holley Cornetto: The hook— He and I moved into the new house a few days after Ruth died. Eve is no longer the new girl, and Adam needs to find another. Don't be afraid to ask for help; you might get it. 
"Green As Life" by Lamont A. Turner: The hook— Fancying myself an entrepreneur, I'd been buying up houses to flip, sometimes paying almost nothing for dilapidated wrecks that I would fix up and sell for a hefty profit. A man's wife dies, and he becomes infatuated with a century-old image of her doppelganger. In this tale, "better off dead" is not just a saying.
"Unrest" by KC Grifant: The hook— The car rolls to a stop, positioned squarely in front of the Holland Cemetery gates as though it's a natural parking spot. Henry takes his girlfriend for a ride, and his car breaks down outside of a cemetery. It's best to leave the dead alone. 
"Moss Manor" by Lee Andrew Forman: The hook— As the wheels rumbled over the cobblestone drive, Clara caught sight of the residence atop a hill far beyond the stately front gate. Clara Smith visits Moss Manor, "the place to come if one wants to conclude business." Always vet your future business associates—always!
"The Unwrapping" by Anthony S. Buoni: The hook— Mills Manor lacks the picturesque grandeur of Oak Alley's magnificent promenade, but like all other plantations, the opulent structure reverberates with sad energy. Not to be confused with the aforementioned "Moss Manor", in this story, Miss Christian Dae is "here to do a job, and nothing more". Well, she winds up doing a bit more.
"Dirty Unhappy Things" by Trish Wilson: The hook— Gentlemen, I come to you today exhausted and I plead for your attention, maybe your help if you can offer it. Abigail Emerson hopes to be deemed worthy enough to join the Phryne Club. A story within a story, some people must see before they believe.
"Interview with the Almighty" by Angela Yuriko Smith: The hook— "It's true. He's a classic definition of a psychopath." When a preacher engages a so-called "feisty member of the lesser sex" in a theological discussion, his pride gets in the way—doesn't it always?—leaving him unprepared to meet thy maker.
"The Governess of Bethel Abbey" by Christine Lajewski: The hook— "Sweetheart, I know you're hurting but you really need to get out," Mom said. Louanne tries to recover at home after her dad and her twin brother die in an accident, by withdrawing inside Gothic novels. Again, we are treated to a story within a story, and it's interesting how life imitates fiction.
"Only Bees Remember" by E. F. Schraeder: The hook— "Who knows what she does out there all day." Abby and Davis discuss whether or not it's good for Abby's daughter to spend all her time exploring the outdoors alone. You decide, dear reader. 

/5
About the Author
Latest Posts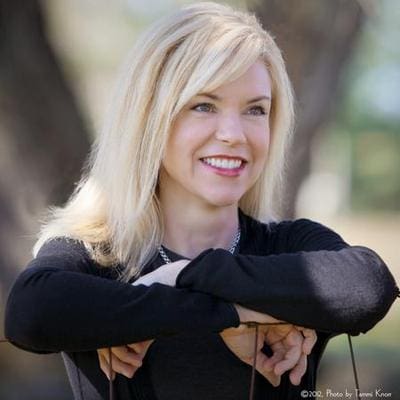 Catherine Jordan is the new review coordinator for Horrortree.com. She's a horror movie fan and a horror novelist, although she edits and writes in many genres. Ms. Jordan has been featured in a variety of anthologies, on-line publications, and print magazines. It was her pleasure to serve as judge for the Bram Stoker Award and for the ITW Young Adult Award. Catherine also facilitates writing courses and critique groups. She credits her five children with inspiring her writing material.
You can follow Jordan's work at her homepage and Amazon.