Serial Killers: The Banquet Chef (Part 1) by Robb White
Serial Killers: The Banquet Chef (Part 1) by Robb White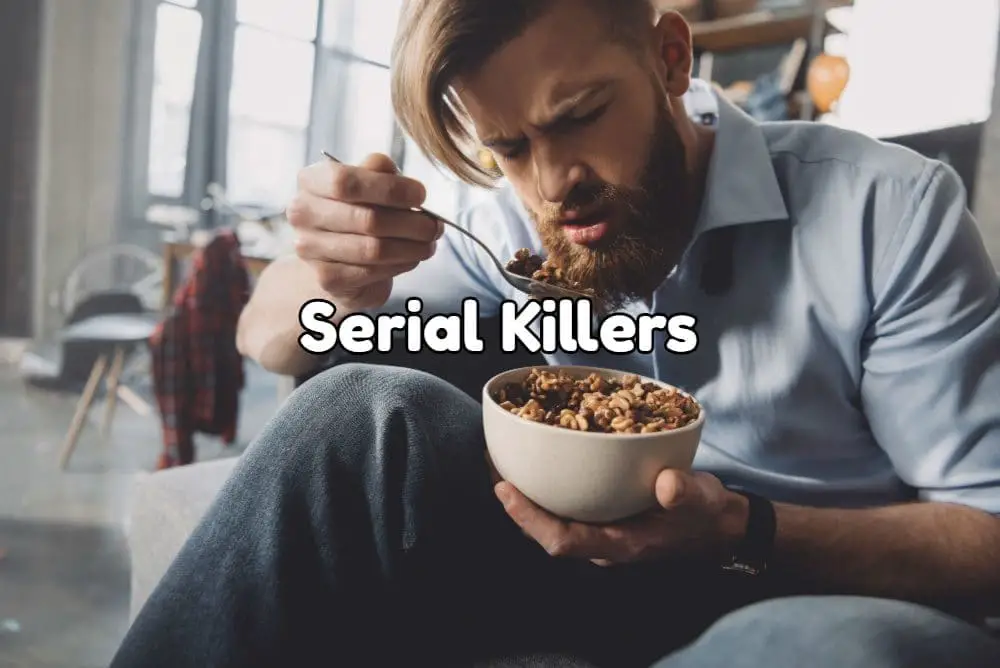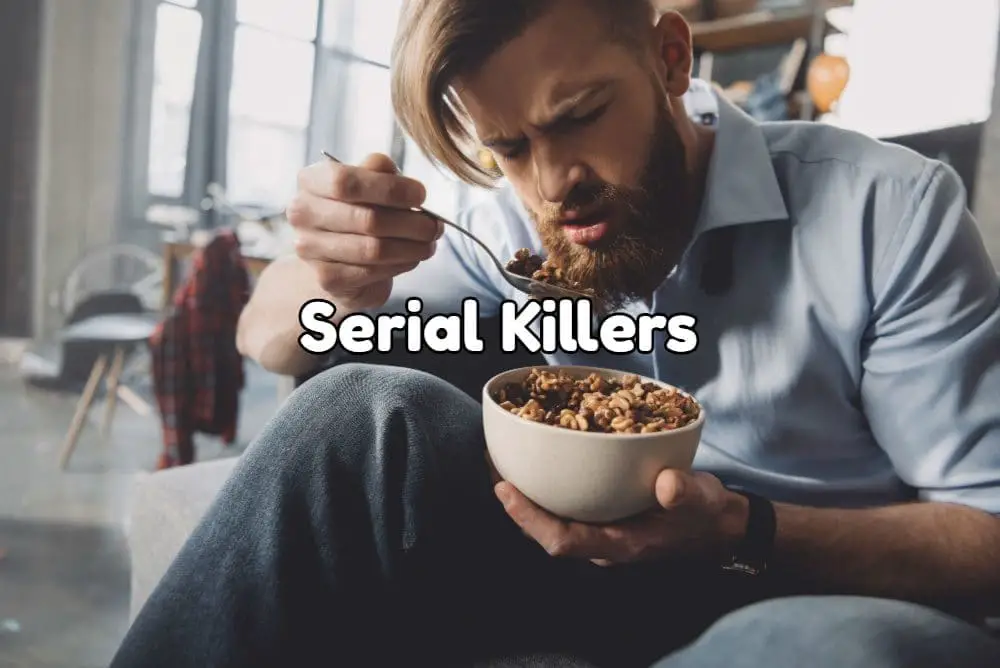 Serial Killers are part of our Trembling With Fear line and are serialized stories which we'll be publishing on an ongoing basis.
Part 1: The Banquet Chef
Adoncia moved past buyer's remorse into abject fear. She realized its first appearance when she poured Julio his coffee while he scrolled through his directory—no doubt checking the names of women he was already contacting. He wasn't even careful to hide it now. 
She sat down to eat a hurried meal before heading off to her next job. She was glad to be getting away for the day. Home was not the same anymore. She wanted to pull her hair out thinking of it, what a fool she'd been. Lupe Gonzalez and her big mouth. If that nasty gossip hadn't gotten back to her, she might never have gone on that dating site in the first place and met Julio Ortega. 
The smooth-talking charmer who wooed her was gone; in his place was a lazy, morose, and now two-timing lump who had moved in after a whirlwind romance of only two months. Too late, she realized how calculating everything he said and did was. Before she realized it, she'd become his housekeeper, a slave in her own home—not only taking care of him but his no-good son and daughter from a previous marriage. The boy was good-looking like his father, and like his father, a useless slug who did drugs and sat around the house playing violent videogames all day. The daughter, Cinda Lynne, was seventeen years old and constantly in trouble at school. At least the boy tried to be pleasant once in a while. Cinda  didn't bother to hide her contempt for her father's "fence-hopping Mexican." 
She had only herself to blame, not Lupe. The sarcasm behind Lupe's gossip she was getting old and unattractive to men stung. "You—what now, Adoncia—goin' on thirty?"
As if they all weren't the same age, had graduated from the same high-school, took some of the same vo-ed classes together. Lupe found it funny their school was ranked among the lowest in Texas, not just San Antonio, on SAT scores. Adoncia was ashamed and grimly determined to succeed.    
Gabriela Martínez seemed no more ambitious than Lupe. Saddled with four kids, a husband in jail, even she chimed defended Lupe: "You getting' old, Adoncia. Time you got a man and started a family."   
Instead of cosmetology and clerical studies, Adoncia had taken every "hospitality management" course offered; she went online to abet the skimpy curriculum with more classes, all paid for with her after-school jobs. She was determined to get her two sisters out of foster care and into a home of her own. The fact that they were both starting freshman away at college on partial scholarships and living in a dormitory she paid for made her proud. 
Adoncia possessed a real talent for cooking inherited from her father. After her mother died in a factory fire in Guadalajara, he supported the family from his simple taco and burrito stand on the Plaza de Armas until he died of a heart attack at 44. Adoncia and her younger sisters made the harrowing trek to el Norte like so many thousands of others before them. Her TPS residency permit was flimsier than a DACA status and subject to the same whimsy of the government. She knew she had to succeed to make her case for permanent residence stronger. 
But it was all coming down like a house of cards under strobe lighting. Cinda was in a foul mood because she'd caught her boyfriend cheating on her and was taking it out on everyone around her. When Adoncia set a plate of food in front of her, Cinda pushed it aside. 
"What's this crap? Can't you cook without putting jalapeños in everything? Julio, please inform your Mexi-ho we want American food from now on!"
"I'm not the one who gets pregnant at fifteen and has abortions," Adoncia retorted, referring to one of Cinda Lynne's three since then.  Cinda jumped up from the table and slapped her hard across the face. 
"Do something about that, bitch! I dare you! I'll report you so fast your wetback ass will be in Mexico before sundown!"
Her brother looked up from his cell phone long enough to snicker. All Julio could muster in her defense was to say, "Now, girls, behave" and return to his newspaper.
"I hope you're looking in the classifieds for jobs," she snapped at him. "You can start paying some of the bills around here!"
That comment elicited a mere grunt from him but the smug look on Cinda's face confirmed her worst fears: three against one. She could lose everything she had worked so hard for if the police were called on a domestic disturbance.  She left the house and got into her Civic, hot tears of anger spilling from her eyes. 
Today of all days, too. Her boss refused to allow her to attend her own class reunion and insisted she cater the banquet for that night. It was humiliating. She said a quick prayer to Our Lady of Guadalupe and made a silent vow that Julio and his nasty brood would be out of her house by tomorrow night. 
She was at that moment passing the Alamo Mission when her cell phone buzzed. She didn't recognize the number.
"Hello?"
"Look, you don't know me," the female caller said. "But someone we know is the reason I'm calling."
The voice had a Texican accent.  "Look," Adoncia said. "I'm driving. I shouldn't even be talking on—"
"Julio, that scumbag, and his two kids almost destroyed me," the woman said. "He'll destroy you, too."
She swung over to the curb. Traffic in the busy Plaza District flew past, one irate driver honking at her sudden move. 
"What—what do you mean?" 
The woman wouldn't say her name. She described a life of hell living with Julio and his two children. This was around the time she and Julio started dating, she realized, when he was courting her.  She recalled curious absences, flimsy excuses, missed dates with her—"out of town on business," being his lame  excuse—and those secretive phone calls occurring around that same time. 
"They took over my life," the woman sobbed to her. "Once he's in the house, he brings in the kids," she said, "and then it'll get worse, you'll see.  He starts contacting other women. That's when the beatings will start, too."
Beatings? Julio? He was a big man, sure, and those tattoos on his chest and neck he never wanted to talk about were ominous—but beat her? No, this had to be a crank call— 
She told Adoncia she was so beaten down physically and psychologically she'd agreed to his demand to put the house in his name.
"He forced me to put his name on my bank accounts. He'll do the same to you."
Julio was big but so docile she called him her "teddy bear" when they began dating. It didn't seem possible he could be violent. 
"It's an act," the voice replied. "You think he's sweet-tempered, cuddly like a big soft bear, wouldn't hurt a fly—and then one day he puts you in a chokehold until you pass out."
"But the police—" Adoncia started to protest, more to convince herself than this stranger. He wouldn't get a job, true. His smart-mouthed kids were rude, all too true—but choke her? Punch her? No, it couldn't be true . . .
Yes, her heart whispered, it could be true. It was happening now—
Then the photos arrived, one after another, and she sat in her car with salty tears burning her eyes as she looked at the woman's face and body in the images. Yellow and purple bruises on upper arms, back, and legs. The bite mark on the thigh, every tooth visible, made her shiver. She had to open the car door and lean over to vomit.
"Please . . . please don't send any more," she begged.
The woman said he made a career of finding vulnerable women to exploit, women who could not afford trouble with the law. Women who would give him everything to get rid of him. "I don't think those kids are even his," the woman said. "I think they work for him." 
"How can I be sure of this?" Adoncia whispered, her heart thumping like a bongo now.
"Once that slut of a daughter starts to mock you to your face, you'll know. It's a sign it's about to happen soon." 
"He can't just do those things to women."
"When I tried to kick him out, he said he'd send photos and videos to everyone I knew—my parents, my brothers and sisters, people I work with, my minister."
Adoncia didn't need to ask what kinds of photos. God help her, she'd done the same because Julio had begged her. Harmless fun, he said . . . . 
"It's you or him, girl. Think of the women who'll come after he's ruined you and taken everything you own. You're next in line but there were two before me I found out about and they'll be more after you."
"I have two sisters I'm supporting," Adoncia said. "They need me."
"Then do it for them."
The connection abruptly ended. It was like hearing a prophecy from hell.
Adoncia was barely aware that it had started raining. In moments, a thunderstorm broke out all around her, lightning flashed over the rooftops of the buildings on South Alamo Street, water sluiced over her windshield, fogging up the glass. The downpour seemed like a message. It sounded like the wrath of God.
The humidity bounced right back and the air steamed around her. She saw her face in the rearview mirror; it shocked her. She saw wild desperation in her eyes. The sheen of perspiration on her face gave her make-up and mascara a smudged look, like a clown; her whole face glowed in an eerie way. Adoncia thought she saw a demon looking back at her instead of her reflection. 
She tried to say a prayer to Our Lady but the words dried up in her mouth.
Her helpers were a catering service hired for seven that evening. 
Adoncia's father bequeathed to her a special gift besides the appreciation of good food. She had a rarefied spatial sense and a recall memory that enabled her to remember any recipe after a single glance. She was a master of the art of presentation—how to cook and prepare food for the eye as well as the palate. She moved in her kitchen with an efficiency that was the envy of other chefs and the terror of any sous-chef who failed to adhere to her precise instructions.  Years of 12-hour days cooking several meals at once and moving around people in confined spaces always put her uneasy heart at peace, especially from her worries about the safety and happiness of her two younger sisters. She would not let them come under threat of anyone, not this scheming man in her house and his two spawn.
By 5:00 p.m., all was frenzy in the kitchen. Ten green garbage bags lined up at the alley door. One by one, she hoisted them over her shoulder and took them into the alley where she flipped them into the big green dumpster. She ignored her throbbing back muscles—too much still to do before the caterers showed up.  A petite woman, Adoncia had forearms knotted with muscle from years of holding heavy sauce pans.
At a quarter to seven, she was still wiping down tables, going through rolls of paper towels to make the kitchen ready. She hauled out a big industrial fan to circulate the fuggy air. All the ovens were going and she knew to the second without looking which timers would ring first.
She peeked through the Plexiglass windows of the double doors leading to the big banquet hall. Soon, the first of her classmates would arrive. Lupe, Maria, and Rosa would all be coming together, a tight clique that hadn't changed in all these years and never tried to include her. She was still the outsider, the "border-hopper," the "burrita," the "fruit picker," the "beaner" but never anyone's chava or girlfriend. 
The caterers were college kids from Brightwood, Brown Mackie, and Trinity. Her first job in San Antonio was bussing tables for restaurants along the River Walk.  
"What's that de-licious smell?"
This from the first boy who walked in at 6:55. He wore the familiar black-and-white motif of a caterer she once hired for her boss's wedding.
"Oysters," she said. "Start with the appetizer trays over there."
"Wow, these look tasty," he said, walking over to inspect the assortment of appetizer trays lined up on the counter. "OK, if I sample one?"
"Just one."
He might as well, she thought. She had done the same when she started out—but necessary in her case to get enough food in her belly to survive back in those awful days of working three jobs.
By 6:59, she was in her zone, that mental place where she sped from one end of the kitchen to the other—cooking, snapping commands at the assistant chefs, and the caterers, checking ovens, and fixing her eagle eye on each dish before it left the kitchen. The talk in the dining hall rose from sporadic greetings as guests arrived in singles and pairs to a steady din of chatter punctuated by shrill laughter. Part of her wanted to be out there just as she had wanted so desperately to belong but she knew she was still a stranger to them. Most never bothered to speak to her or to ask her name. Her high-school years were a brutal introduction to the bullying and class resentment she had never known as a child in Guadalajara. It was no magical time for her as it had been for the girls of established families. Cinda Lynne and her foul mouth could take lessons from some of those girls out there, now mature women, when it came to tossing off abuse, racist or otherwise. Her father never swore at home, but in those smelly hallways of her high school, she heard chingar used in a hundred different ways. 
The boy who'd arrived first snapped her out of her reverie. 
"Where do these flower displays go? Jesus, they're heavy."
He held a ceramic pot with a colorful assortment of orchids against his thin chest. 
"Careful with those," she replied. "They're packed in dry ice. Put one in the middle table where the class officers sit. Find the name tags. Put the other two at each end."
The next hours until midnight were a blur of motion and controlled chaos. She put out of her mind what she had done and what still remained to do. Time enough for that later. Time for many Acts of Contrition and prayers to Our Lady of Guadalupe. 
But not now . . . 
Like clockwork, they came as she had bidden. First, the surly boy. The lure she tossed in his direction was simple. 
She named several of the most violent videogames. Told him she'd bought them from a man hawking stolen good in the alley outside. She sensed his lassitude of indifferent grunting alter slightly as she ticked off the names of the most violent ones she'd googled on her cell.  
"You sure about Manhunt Two?" he rasped. "I ain't comin' downtown for One, no fuckin' way."
"I'm looking at the cover jacket right now," she said. It was a lurid image on her cell she was describing to him. "Maybe you could sell them for—" 
She caught herself before she said "dope."
"—cash."
"Julio won't like it if you're bullshitting me, you know."
He and Cinda Lynne, Julio's so-called children called him "Julio," not "Daddy," which should have tripped alarms like the fact they looked nothing like Julio and spoke with East Texas twangs.
Accomplices, not his children . . . I have been so blind. Not anymore.
He stood at the alley door where she'd instructed him to meet her. 
His sister arrived an hour later.  She was suspicious; her eyes darted around the kitchen. 
"Where's it at?"
"Over there," Adoncia said. "See the small basket on the shelf next to the pantry?"
Cinda walked over to where Adoncia pointed.
"I don't see nothing."
"I know we've had our differences, Cinda," Adoncia crooned behind her. "I thought this would help us make a new start at home. So I bought these from a woman who sells jewelry. I even bought some pieces for—"
"Jason."
"Jason. I was going to wait for your birthday but I thought now would be a good time."
"Yeah? That right, huh? You thought that, huh?"
Cinda strolled over to the pantry, moving a little sideways like a dog approaching another dog in the road, not realizing until too late it was a watering hole where a gator lurked beneath the surface.
"What the fuck, you Mexican whore," Cinda fumed. "You said on the phone you had studded cuffs and I don't see nothin' in here but a bunch of junk."
Adoncia had placed all her jewelry into the little basket.
"And why the hell you got the floor all covered in this plastic shit—"
The stainless-steel meat tenderizer interrupted Cinda Lynne's question. Adoncia used the spiked end and put her hips into the swing. Cinda didn't go down to the floor. Instead, she turned around slowly, as if in a dream, and looked into Adoncia's face. Cinda's mouth moved but no words came out. Then she uttered a mush of baby talk.  Adoncia stood there looking at her with the steel tenderizer hanging from one hand, fat droplets of blood and hair still stuck to the tiny spikes. Cinda staggered past Adoncia brushing her body as she passed. Adoncia noted the iris of one of Cinda's eyes had swallowed up all the color. 
Adoncia focused. With a growl from her throat, she launched herself at Cinda from behind once again. Her second blow made a crunching sound at the back of Cinda's head and she went down to the floor in a heap. A gout of blood sprayed out in a red arc, then another, and a third, much weaker, like a garden hose petering out when the water valve's shut off.
Damn, she stepped off the tarp, Adoncia realized. Now there was a much bigger clean-up job to attend to—and time was passing . . .
​
Robb White
Robb White lives in Northeastern Ohio. Many stories and novels feature private investigator Thomas Haftmann or Raimo Jarvi. In 2019, White was nominated for a Derringer. A crime novel, The Russian Heist, won Thriller Magazine's Best Novel of 2019 award, and a short story, "Inside Man," was selected for inclusion in Best American Mystery Stories 2019. New Pulp Press is bringing out a second collection of Haftmann stories, including the novella of the title: The Dearborn Terrorist Plot & 4 Stories.
About the Author
Latest Posts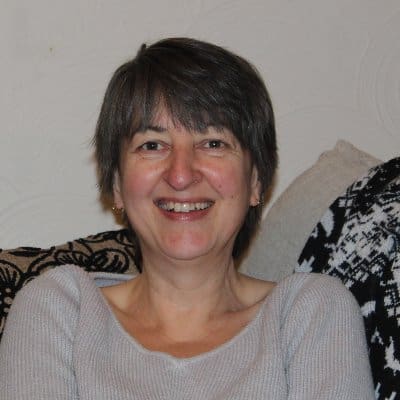 Stephanie Ellis writes dark speculative prose and poetry and has been published in a variety of magazines and anthologies. Her longer work includes the folk horror novels, The Five Turns of the Wheel, Reborn, and The Woodcutter, and the novellas, Bottled and Paused (all via Brigids Gate Press). Her dark poetry has been published in her collections Lilith Rising (co-authored with Shane Douglas Keene), Foundlings (co-authored with Cindy O'Quinn) and Metallurgy, as well as the HWA Poetry Showcase Volumes VI, VII, VIII, and IX and Black Spot Books Under Her Skin. She can be found supporting indie authors at HorrorTree.com via the weekly Indie Bookshelf Releases. She can be found at https://stephanieellis.org and on Blue Sky as stephellis.bsky.social.