Ongoing Submissions: Poetry London

Payment: £30 for one poem and £20 for each subsequent poem
Theme: All forms of poetry, including translations
Poetry London is a leading international magazine, where new names share pages with acclaimed contemporary poets. We also publish a wide range of poetry in translation.
The magazine is published in February, May and September. We receive a vast amount of submissions, so reading can take up to three months, and if your work is shortlisted, maybe even longer. You might find it helpful to read the magazine first, to see if your work is suitable.
We appreciate subscriptions, as we depend on these to survive, though if you don't subscribe it won't affect your chances!
Please ensure that you pay the correct postage when submitting poems and books for review. As a small charitable organisation, we don't have the resources to pay for any additional costs incurred and won't be able to collect any post where incorrect postage has been paid. Thank you!
We pay poets £30 for one poem and £20 for each subsequent poem. Appropriate adjustments may be made for very long poems. Review and interview fees are agreed in advance with the Reviews Editor and benchmarked at £45 per 1,000 words.
---
Poetry London aims to publish the best, most exciting poetry being written now, and we are always interested in work by unpublished poets, as well as celebrated ones.
Submissions are read by Martha Sprackland, Poetry Editor.
At the moment, we are especially interested in poetry in translation. For submissions of translations, or discussions of translation projects, please contact us directly on [email protected]. All other submissions should follow the process below.
Both postal and electronic submissions are welcome and all are carefully read.
For postal submissions, please send a maximum of six poems to:
Martha Sprackland
Poetry London
Goldsmiths, University of London
New Cross
London
SE14 6NW
UK
Always include a stamped addressed envelope for our reply.
We will reply by email if you are sending your work from abroad. In these circumstances you may submit your poems by post and request an email response in your cover letter. Unfortunately we cannot return manuscripts from outside the UK.
For online submissions, please click the button below and follow the instructions.
Simultaneous submissions are acceptable if you are submitting online through Submittable. Please withdraw your poems if they are accepted elsewhere.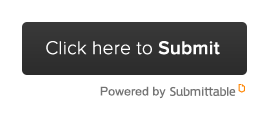 Via: Poetry London.
About the Author
Latest Posts
Stuart Conover is a father, husband, published author, blogger, geek, entrepreneur, horror fanatic, and runs a few websites including Horror Tree!