Ongoing Submissions: Mystery Magazine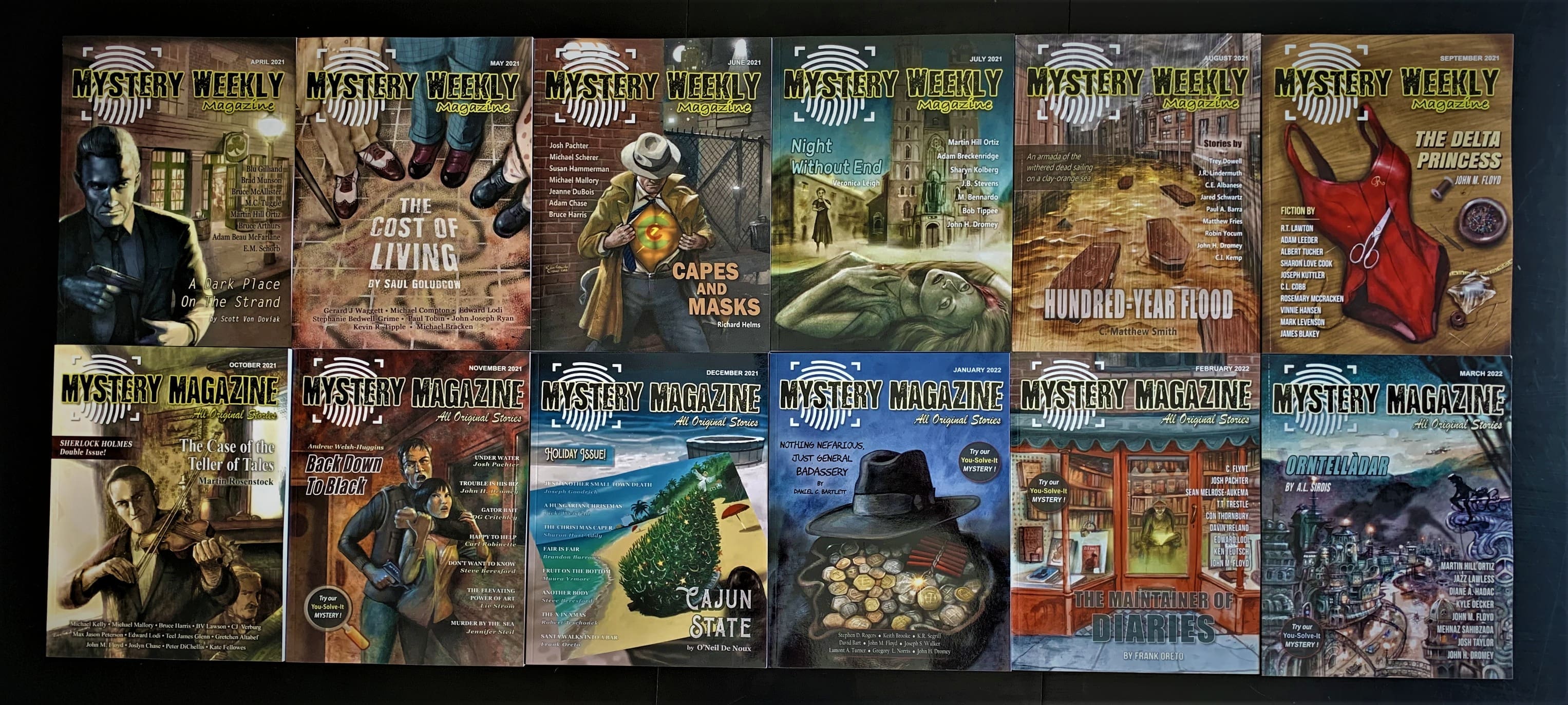 Payment: 2 cents CAD per word
Theme: Crime mystery of every imaginable subgenre, including cozy, police procedural, noir, whodunit, supernatural, hardboiled, humor, and historical mysteries.
Note: Not to be confused with Ellery Queen's Mystery Magazine or Alfred Hitchcock's Mystery Magazine
Use the form below (link at the bottom) to send us your 1000-7500 word story or You-Solve-It mystery. Multiple submissions are not allowed. Submissions must be original works of short fiction that have never appeared online or in print in any form. Avoid scenes of animal cruelty or excessive profanity/violence. We pay 2¢/word USD for accepted stories. Our average response time is 4-6 weeks.
At the cutting edge of crime fiction, Mystery Magazine presents original short stories by the world's best-known and emerging mystery writers. The stories we feature in our monthly issues span every imaginable subgenre, including cozy, police procedural, noir, whodunit, supernatural, hardboiled, humor, and historical mysteries. Evocative writing and a compelling story are the only certainty.
If your story is accepted, a digital agreement must be signed and payment will be sent by PayPal to the email address you specify below. Your story may appear in our monthly print and digital magazine, on our website, in audio format, in our App, as social media excerpts, and possibly in printed collections of our monthly issues. We require first-publication and archival rights with an exclusivity period of 2 years.
We are a Mystery Writers of America approved publisher.
Via: Mystery Magazine.
About the Author
Latest Posts
Stuart Conover is a father, husband, published author, blogger, geek, entrepreneur, horror fanatic, and runs a few websites including Horror Tree!