Horror Tree Presents … An Interview with Alison Littlewood
Interview questions for Alison Littlewood put by Alyson Faye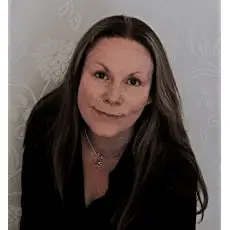 I recently met up with Alison Littlewood at the UK Ghost Story Festival at the Derby Quad, where she was on the panels and talking about her latest novel, the seasonal chiller, Mistletoe. I've been reading Alison's fiction for over 8-9 years now, and remember her début thriller, A Cold Season, coming out in 2012 and being prominently displayed in all the W. H. Smiths, as a Richard and Judy Book Club recommendation. I'd been following Alison's short stories in magazines like Black Static as well and downloading them onto my Kindle, like Fogbound From 5 (published 2011). So, I was delighted when she agreed to be interviewed.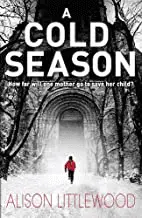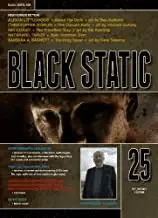 Q:- Hello Alison. Could we start off by you telling us something about yourself, please?
Hello! I'm a writer of fiction, of the dark and often a little weird variety. I live in Yorkshire with my partner and two dogs in an old and wonky house, am slightly obsessed with fountain pens and other assorted stationery, have a growing collection of books on weird history and folklore, and am alarmingly attached to semicolons.  
Q:- What were your favourite books/authors growing up? And how important was visiting the local library to you?
I read anything and everything growing up! I started off with a huge love of Hans Christian Andersen's fairy tales. I cried buckets over The Little Mermaid, but loved it even more because it could make me cry. Then came years of Enid Blyton and Tolkien and C.S. Lewis. Later I read really widely, though I used to borrow all my brother's Stephen King books and discovered James Herbert too. 
The local library was really important to me. I still remember weekly trips with my mother. There was a huge old world map printed on the wall in the children's section, and it felt like that – being let loose into a whole world of stories.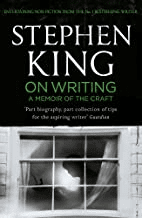 Q:- Did you always want to be a writer? Or did there come a turning point when you knew, 'Yes, this is the time?'
I think that quietly, I always had a secret dream of a book with my name on the cover. But for a long time I thought of writing as something other people did. Stephen King's book, On Writing, was a big inspiration to at least give it a go, so I joined a local creative writing class to force myself into it. I went on from there, and just kept writing and learning all I could, mainly because I loved it, but then I started to have short stories published and eventually decided it was time to try writing a novel. 
Q:- Have you always written dark/supernatural horror fiction?
Pretty much from the beginning, yes. I tried different things at first, but quickly discovered that it was the darker ideas that got my fingers tingling to get to the keyboard. It was odd really because I still read really widely at that point, but I got drawn more and more into the genre as a reader too because of the direction my writing took. 
Q:- Do you read in that genre too? Which authors and books stand out for you? Or have influenced you?
I increasingly immersed myself in the genre as I went along. Partly that was inspired by other genre people – I can still remember being at an event and folk having a really in-depth conversation about Cthulhu, and I'm like, 'What?' So I wanted to plug the gaps in my knowledge, but also I fell in love with the genre more and more, so naturally turned to it in my reading. I love John Ajvide Lindqvist, Joe Hill, Michele Paver, Graham Joyce and many, many others. Priya Sharma, Nathan Ballingrud, Angela Slatter and Paul Tremblay are writing stunning short fiction. Some of the books I've enjoyed recently are Tim Lebbon's Eden, The Twisted Ones by T. Kingfisher and Starve Acre by Andrew Michael Hurley. 
Q:- How do you structure your writing day?
Mainly I make sure my two Dalmatian dogs are happy, then I begin! I take them for a good walk, which wakes me up and gets them to sleep, so I can have some peace to sit down in the study. I get any bits and bobs done before lunch, then a big block of work in the afternoon. Or plenty of banging my head against the wall, depending on how it's going. 
Q:- Is it pen/paper or PC? Coffee or tea? Music on or off? Study or shed where you write?
Pen and paper for notes – preferably fountain pens, which are just luscious – but a laptop for drafting. Perhaps oddly, I often use a Kindle for editing too, at least once I'm onto the later stages. The reading part of the process feels more natural that way, then I can use my short notes as a guide to make the actual changes on the computer. It saves printing out reams of paper too. 
I work in my study, which I love. I decorated it and built the desk and sit there surrounded by bookish things. As for the rest, I'm a tea and quiet kind of person.  
Q:- You've written an impressive number of novels and short stories. Do you have a preference for the short or longer form? Are you more comfortable with one or the other? Do you plan for both, i.e. are you a planner or a pantser? 
I'd have to come down on the side of the longer form, though it's tricky because short stories are just so much fun. You can try different things – various settings and voices – in a short space of time, and even if it doesn't work, there's not too much lost. Novels are a deeper, more intense experience, and sometimes horribly frustrating to work through, but the pay-off is a greater sense of satisfaction at the end of it. 
Q:- My personal favourite of your novels is the Victorian Gothic The Crow Garden (pub. Oct 2017). Do you have a favourite amongst your novels/short stories? And if so, why?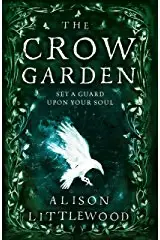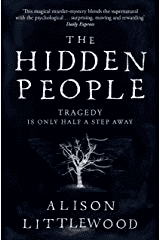 I loved writing both my Victorian Gothic tales, so that's kind of you to say! My favourite is probably the earlier one, The Hidden People, just because it uses some of the dark fairy changeling lore that I adore. Plus, I was part way through writing that book when I realised that the situation in the little village of Halfoak was going to be more complex and wide-ranging than I had thought. It surprised me, and I love it when that happens. A similar thing happened with my latest, Mistletoe, where one of the characters very much took the reins towards the end. 
Q:- Mistletoe, published in October by Jo Fletcher Books, is your latest novel. Landscape plays a significant part in your novels, as it does in this one. I was struck by the snowy isolation of Maitland Farm. Is it based on a particular area or farm you know? Or even your own home, which you describe on your blog as 'a house of creaking doors and crooked walls'?
My own house is, worryingly, more like the one in The Unquiet House, apart from the actual ghosts anyway! I do tend to set my books in Yorkshire because that's where I live and I'm familiar with it and its folk and the way people talk and so on. Maitland Farm is an amalgam of various old farmhouses I've been inside or just seen dotted around the more dank corners of the countryside. I did have a photo of one old farmhouse in front of me while I wrote, which I lifted from a website of houses for sale in Yorkshire. It was just my image of Maitland Farm. Weirdly, I can't find it now, though I do wonder what the people who bought it might have thought of it all.
Q:- Mistletoe travels back in time to the Victorian era and you also weave in folkloric traditions to do with mistletoe (which I didn't know and found interesting). Again, did you do research for this?
Yes, I did plenty of research, both into the folklore I used and the history of the Christmas season, which is also threaded through the novel. I do feel that if I'm going to use folklore or history in a story, I have to use it faithfully, even though I'm writing fiction. In the case of Mistletoe some of the tales behind the plant came from different regions, but I found ways of working that into the text and having some kind of logic behind its being there. Simply inventing that aspect of the content would have felt all wrong to me. 
Q:- How long did it take you to write the book?
I actually wrote the novel pretty quickly and handed it in during 2018, doing much of the spadework in the early part of the year when the spirit of Christmas wasn't too distant a memory and we had plenty of snow flurries to help with the description. It was just too late to get the novel out that year, though, so it was scheduled for October 2019, which gave plenty of time for further editing. As a result, I'm beginning to formulate a theory that editing takes every bit as long as you allow for it!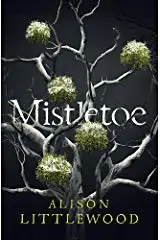 Q:- Did you have any input into the cover design – which to me, seemed to make the mistletoe appear both organic and carnivorous? Certainly not the cosy image we usually have relating to kisses under the mistletoe.
I did put some ideas forward, but the credit for that really has to go to the brilliant team at Jo Fletcher Books! They made it look deliciously striking and moody, and I love the palette of colours they used.
  Q:- You write about horror and scary things – so, what scares you?
Lots of things. People tend to assume that horror writers are like the monster in the closet, when we're really the child cowering under the duvet. Mainly, I guess, the big questions of death and loss. A lot of the time, though, horror writing is really about love, because it's when you love something that you fear losing it the most. I do think that writing about such things helps you work through what you feel about them and how you'd face them, so it offers catharsis too, for both reader and writer.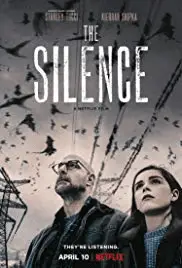 Q:- What films have you enjoyed watching lately? And music? Do you prefer gigs or theatre or films?
I enjoy the odd gig or trip to the theatre, though I prefer films. The Silence, the movie made of Tim Lebbon's novel, was awesome. (available to watch on Netflix).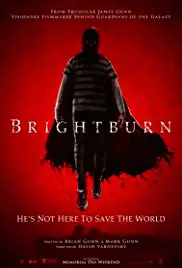 I recently saw Brightburn, which was brilliant – high-concept and yet character-driven at the same time. My favourite film is Pan's Labyrinth. I love the choice it offers the viewer at the end – it pretty much makes you decide if you believe in magic. It's just beautiful. Tale of Tales is amazing too, it's just visually stunning and yet grotesque. I'd love to visit some of the places it was filmed; they deliberately chose locations that don't look quite real. I'm rambling now, aren't I. Sorry! 
Q:- What are you currently working on? (As much information as you can give.)
I'm currently editing a novel length version of my novella, Cottingley. As its name suggests, The Cottingley Cuckoo revolves around the incident of the Cottingley fairies, which were famously supposed to have been caught on camera near Bradford by two young girls. Events escalated after Sir Arthur Conan Doyle was taken in. It's a fascinating incident, though of course the image of the fairies presented didn't match up to the rather darker tales of the little folk I've read so much about. So my story involves fairies that are rather less sweet and gauzy and any encounters with them have rather darker consequences. 
Q:- What publications do you have coming out next? Your work often appears in horror or dark fiction anthologies. I noticed on Amazon that you have a story appearing in Cursed: An Anthology of Dark Fairy Tales due out in March 2020 alongside Neil Gaiman and the wonderful Angela Slatter, whose work I love. Can you tell us something about that project, please?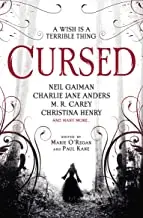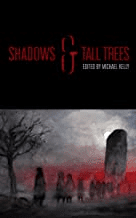 Sure! I was lucky enough to be invited to submit, and the theme was a cracker – new fairy stories involving a curse. I'd been reading Magical Folk, a book about fairy legends from around the UK, and one set on the Shetlands really caught hold of my imagination, so I wound my story about that. The editors, Marie O'Regan and Paul Kane, fortunately liked it. I'm in great company and the cover looks gorgeous, so I'm very much looking forward to seeing the finished book. 
It's a nice time for upcoming anthologies, actually – I'm also looking forward to Stephen Jones' Mammoth Book of Folk Horror and Shadows and Tall Trees Volume 8 by Michael Kelly, (due out on 3 March, 2020) plus a couple of other lovely projects I'm not sure if I'm allowed to talk about yet.  
Q:- I am a huge fan of zombie movies and shows, from del Toro's fab TV series, The Strain, to World War Z, the British, 28 Days, to B movies like Rezort Z and the old Val Lewton's B I walked with a Zombie. If it's got zombies in it – I'm there. 
In 2015 you wrote Zombie Apocalypse! Acapulcalypse Now, set in Stephen Jones' ZA universe. Was this a natural sideways move for you into another type of horror? Something you'd always wanted to have a go at? Do you enjoy zombie films?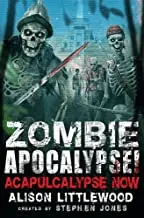 It wasn't a natural step as such – Steve simply asked me if I'd like to write a novel set in the ZA world he'd created, and I thought it would be a massive dose of fun! I'd already written a short piece for one of the ZA mosaic novels, so it was a progression from that. I'd also set plenty of short stories overseas, in places I'd visited, so this was a great opportunity to do that with a novel. It's about zombies invading a Mexican hotel, with plenty of mayhem but also hopefully some touching human stories, along with a good dose of Mayan lore. There are a few japes in it too, and some tips of the hat to various disaster or adventure movies for the sharp-eyed to spot. It turned out to be just as I'd expected – huge fun, and Steve was great to work with.  
As for zombie films – I watch 'em, though I'm not an aficionado! I rather like the ones with a bit of comedy running through them – my approach to zombies seems naturally a bit tongue-in-cheek. So Zombieland or Shaun of the Dead would be more my thing. 
Thank you Alison.
Thank you Alyson! ☺
http://www.alisonlittlewood.co.uk/
Twitter :- Ali_L
Amazon author's page:- https://www.amazon.co.uk/Alison-Littlewood/e/B005VO5DJI
About the Author
Latest Posts
Alyson lives in the UK; her fiction has been published widely in print anthologies – DeadCades, Women in Horror Annual 2, Trembling with Fear 1 &2, Coffin Bell Journal 1 and Stories from Stone and in ezines, most often on the Horror Tree site, Siren's Call and The Casket of Fictional Delights. In May 2019 Night of the Rider, was published by Demain, in their Short Sharp Shocks! E book series and reached the amazon kindle top 10 best seller lists. Her work has been read on podcasts (eg Ladies of Horror), shortlisted in competitions and published in charity anthologies. Future work will appear in anthologies from Things in the Well, Mortal Realm and Twisted Wing Publishers.
She performs at open mics, teaches, edits and hangs out with her dog on the moor in all weathers.
https://alysonfayewordpress.wordpress.com/
Twitter @AlysonFaye2