April 2020 Giveaway – Digital Copies Of 'Perfect Little Stitches and Other Stories'!
ENTER TO WIN A DIGITAL COPY OF PERFECT LITTLE STITCHES AND OTHER STORIES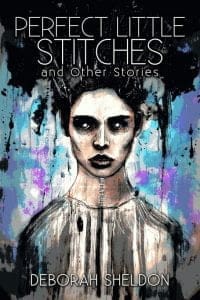 The Horror Tree is giving away TEN ebook copies of Deborah Sheldon's collection – winner of the Australian Shadows Award "Best Collected Work", nominated for an Aurealis Award, long-listed for a Bram Stoker Award. This giveaway will run from April 15th to April 29th and you can enter below!
The Horror Tree gave Perfect Little Stitches and Other Stories a five-star review. In part, Alyson Faye wrote, "Sheldon plays with our expectations, keeps us off kilter, making the normal situations of everyday life topple into the bizarre and dangerous. We are watching through distorted mirrors and playing with shadows. Sheldon is very good at packing in a great deal of detail and terror into a few pages, never outstaying her welcome."
A collection of twenty-one dark fantasy and horror stories.
Mysterious. Creepy. Disturbing.
A funeral director, who steals body parts for cash, takes delivery of an unusual corpse – The crew of a nineteenth-century fishing boat encounters an unknown but irresistible danger – A dog-sledder on a secret mission in Antarctica fights for his life against the monsters that have fuelled his every nightmare since the Vietnam war…and much more.
AUTHOR BIO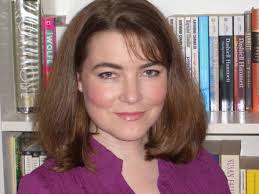 Deborah Sheldon is an award-winning author from Melbourne, Australia. She writes short stories, novellas and novels across the darker spectrum of horror, crime and noir. Some of her titles include horror novels Body Farm Z, Contrition and Devil Dragon; horror novella Thylacines; collections Figments and Fragments: Dark Stories, and the award-winning Perfect Little Stitches and Other Stories. Her short fiction has appeared in many well-respected magazines such as Aurealis, Midnight Echo and Dimension6. Her fiction has been shortlisted for various Aurealis and Australian Shadows awards, long-listed for a Bram Stoker award, and included in various "best of" anthologies. She was guest editor of the 2019 edition of Midnight Echo. Other credits include TV scripts such as Neighbours, feature articles for national magazines, non-fiction books, stage plays and award-winning medical writing. Visit Deb at http://deborahsheldon.wordpress.com

Enter To Win Below!
About the Author
Latest Posts
Stuart Conover is a father, husband, published author, blogger, geek, entrepreneur, horror fanatic, and runs a few websites including Horror Tree!