Taking Submissions: Witches, Warlocks, Demons, & Evil Doers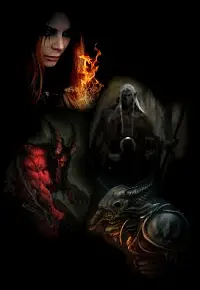 Deadline: September 1, 2015
Payment: $25
For our next anthology, we are offering an open call for stories that involve Witches, Warlocks, Demons, and other Evil Doers.
We are looking for stories that tell of wrong doings perpetrated by someone or something with supernatural abilities. We are not looking for stories of werewolves or vampires who need to survive by causing harm. What we want are stories of choice; stories where the protagonist chooses to do harm for a specific reason through means of a power beyond that of a normal mortal.
We would prefer that the stories appeal to a broad audience and that period or overly-stylized pieces be refrained from.
Your story MUST include all of the following elements:
A horror/evil intent based theme that is explained within the story;
A protagonist with evil or malicious intent with a specific reason;
A protagonist with abilities that an average mortal does not possess;
A victim or victims being persecuted for a specific and explained reason.
Beyond these specific inclusions, feel free to be as creative as you'd like provided you do not breach the three things we will not consider for publication:
Stories containing pedophilia;
Stories containing scenes of sexually descriptive rape.
Submit a story containing any of the three above EXCLUSIONS, and it will immediately be disqualified.
Deadline: September 1, 2015
Reading & Evaluation Period: Two to three months after close of the deadline
Word Count: 4,000 – 8,000 words
NO REPRINTS WILL BE CONSIDERED
Payment: Each story selected for inclusion will receive a one-time payment of $25US
For full guidelines, please visit our website at: www:SirensCallPublications.com
Via: Sirens Call Publications.
About the Author
Latest Posts
Stuart Conover is a father, husband, published author, blogger, geek, entrepreneur, horror fanatic, and runs a few websites including Horror Tree!