Taking Submissions: Lovecraftian Visions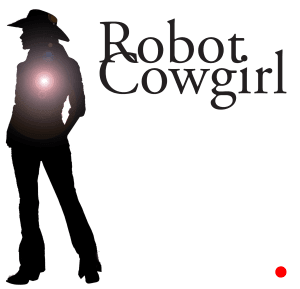 Deadline: August 31t, 2015
Payment: $50
Robot Cowgirl wants you to write a squamous tale of those ancient, unnameable evils which lie in the outer dark, those cephalopodic nightmares which come for us in the night. Cthulhu calls, but he's not looking for the same old, same old—give us a fresh catch.
"And with strange aeons even death may die," but most of the copyrights for Lovecraft's genre-defining canon have passed into the great beyond. Yet the enduring power of these tales persists. From Lovecraft's 1919 Dagon to 1943's Dream-Quest of Unknown Kadath, Lovecraft managed to create worlds which existed in the specific places and times of the writer's experience, but which also transcended those times, invoking mysteries as old as the universe itself which might dwell in madness until the end of time.
Following our general submission guidelines, tell us a Lovecraftian tale which summons the ancient evils and heinous otherworldliness of the Cthulhu mythos, but which updates Lovecraft for a new generation, or which spins the context of his tales in entirely new directions. Write well, write with a firm grounding in the mythos, but surprise us.
Submissions are due 31 August 2015.
Stories should be between 3,000 and 8,000 words. Unlike our previous calls from the lost city of R'lyeh for submissions, this one does build on an existing canon. We will be double-checking, for your protection and ours, that anything you reference in your story is outside copyrights. That said, most everything Lovecraft is fair game. Preference will be given to tales which imbue the Lovecraftian mystique with diversity, humanism, and complexity. On acceptance, payment will be US$50 per story.
Via: Robot Cowgirll.
About the Author
Latest Posts
Stuart Conover is a father, husband, published author, blogger, geek, entrepreneur, horror fanatic, and runs a few websites including Horror Tree!