Taking Submissions: The Stone Maiden: Ten Tales of Possession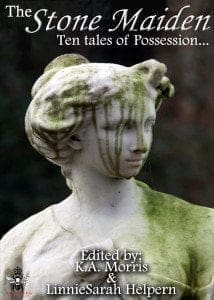 Deadline: September 15th, 2015
Payment: $5 per author and a contributor's copy
Note: At this time Horror Honey Press is a digital only market. If that changes they will also provide physical copies down the line.
Ed: K.A Morris and LinnieSarah Helpern
Submission Deadline: September 15th, 2015
Accepting 8-10 authors depending on the quality of the entries
Paying $5 per author (via PayPal ONLY) + a Contributor's Copy
Short horror – 2,500 wds max
*Theme:* Possessed or Haunted items – these items can range from an article of clothing to an internal organ – how does that old saying go? One man's trash is another man's treasure?
*Also accepting LIMITED horror poetry in the same theme. *
Poetry submissions are UNPAID.
*Submit all entries to [email protected]
<[email protected]> *
*WORD or PDF format.*
*Please include your author blurb and a logline/brief synopsis of your story in your email. *
*All entries MUST BE UNPUBLISHED and entirely original, no reprints.
About the Author
Latest Posts
Stuart Conover is a father, husband, published author, blogger, geek, entrepreneur, horror fanatic, and runs a few websites including Horror Tree!