Taking Submissions: Tales From The Grave A Ghostly Collection of Short Stories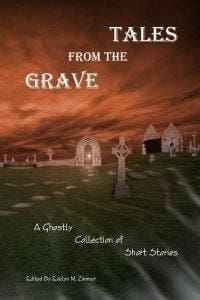 Deadline: August 15, 2015
Payment: Contributor's Copy
Zimbell House Publishing is holding open submissions for short stories of a ghostly and grave nature to be featured in an upcoming collection.
Tell us your ghost stories! These stories can be true or fictional, about a graveyard, the dead, ghosts, zombies, a cemetery caretaker… They can be mythological, paranormal, science-fiction, steampunk, romantic, or scary.
This anthology is a great opportunity to showcase emerging writers and allow them to build their professional platforms.
Submission Deadline: August 15, 2015 with a targeted release date of October 1, 2015.
There is no fee to enter this contest.
Submission Guidelines:
No work may be more than 9500 words. Please watch your word count. Submissions over this word count will be disqualified for this anthology.
The work must not have appeared in print anywhere before.
All submissions must be in English.
Each author may submit up to five (5) unique works, however they must be submitted separately.
Work must be submitted as an attachment in an email to: [email protected]
Subject line of email must say: Tales From The Grave Submission
Work must be in Microsoft Word, double spaced, 12 point font.
Body of email must include: contact information and a brief synopsis of the piece.
All contributing authors will receive a free copy of the book in softcover. Authors that are chosen for the anthology will not be paid nor receive royalties for their submission. Again there is no charge for the submissions. This is an opportunity to build your platform.
Submission Deadline: August 15, 2015.
Via: Zimbell House Publishing.
About the Author
Latest Posts
Stuart Conover is a father, husband, published author, blogger, geek, entrepreneur, horror fanatic, and runs a few websites including Horror Tree!