Taking Submissions: Mother of Invention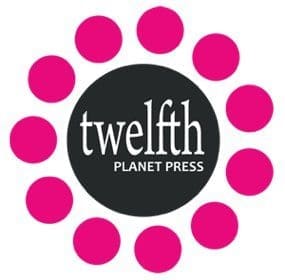 Deadline: August 31st, 2017
Payment: US$0.06 per word.
Mother of Invention will feature diverse, challenging stories about gender as it relates to the creation of artificial intelligence and robotics. This ambitious anthology from award-winning Australian publishing house Twelfth Planet Press will be edited by Tansy Rayner Roberts and Rivqa Rafael.
From Pygmalion and Galatea to Frankenstein, Ex Machina and Person of Interest, the fictional landscape so often frames cisgender men as the creators of artificial life, leading to the same kinds of stories being told over and over.
We want to bring some genuine revolution to the way that artificial intelligence stories are told, and how they intersect with gender identity, parenthood, sexuality, war, and the future of our species. How can we interrogate the gendered assumptions around the making of robots compared with the making of babies? Can computers learn to speak in a code beyond the (gender) binary?
If necessity is the mother of invention, what exciting AI might come to exist in the hands of a more diverse range of innovators?
What we want
We want to cover a variety of AI tropes, from the virtuous to the dangerous, from the purely computerised to the freshly built physical body. We want robots and programs and disembodied voices and steampunk and nanotech. We want stories that unpick the erroneous gendered assumptions around biological reproduction that so often underpin AI stories (do people who can gestate still want to make robots? We think so!). We'll even accept sexbots and Stepford spouses if the story is good enough. It became pretty clear during our crowdfunding campaign that the notion of "feminist robot stories" struck a chord with our readership, so keep that in mind.
We anticipate that some stories will tackle gender issues (broadly defined) directly; others indirectly. Both approaches are OK! The only hard-and-fast rule is that the creator of the AI or robot must not be a cis man. All other characters in the story, including the robots/AIs themselves, can be of any gender (or non-gendered), and we welcome other exploration of gender in this area too. (We also stress that the protagonist need not be the creator!)
Point of view, theme, setting, everything else is completely up to the author. We're looking for a diverse range of authors, story settings, time periods, cultural backgrounds and protagonists. Magic, history, fantasy, steampunk and mythology are all options for you to play with; we do not require this to be a 100% science fiction anthology.
In addition to stories about women (both cis and trans) as creators of robots and AI, we are explicitly interested in stories about creators who are trans men or non-binary people (including but not limited to agender, bigender, transfeminine and transmasculine non-binary folk). The creator (or other characters, of course) can be intersex, regardless of gender. We're especially interested in own voices authors in the case of trans and/or intersex protagonists.
We're interested in hearing from marginalised writers more generally: for example, people under the QUILTBAG umbrella, including intersex people; people of colour, including Indigenous and Native writers from around the world; and disabled people. That said, we also welcome stories from authors who aren't marginalised. Please don't self-reject – we want your stories! If you feel your intersections are relevant to your story, you may mention them in your cover letter, but this is not required. We respect your privacy.
The nitty-gritty
We are looking for stories of 500–5000 words, within our stated theme and not published previously in any medium, including limited audience media such as Patreon. Payment is US$0.06 per word.
Submissions open on 6 July 2017 and close on 31 August 2017.
Send your story to motherofinvention AT twelfthplanetpress DOT com in DOC, DOCX or RTF format.
No multiple submissions or simultaneous submissions. We aim to respond to all submissions by the end of November 2017.
Via: Twelfth Planet Press.
About the Author
Latest Posts
Stuart Conover is a father, husband, published author, blogger, geek, entrepreneur, horror fanatic, and runs a few websites including Horror Tree!