Taking Submissions: The Fantasist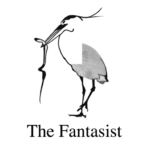 Deadline: August 25th, 2017
Payment: $100, on publication, and 10% of one's own e-book sales
General submissions are open! The Fantasist is now considering work for Issue 5 and, potentially, Issue 6. Submissions will close on August 25th, 2017.
General Submission Guidelines:
1. Well-written. Prose craft matters a lot. And do your dialogue well (we read everything out loud).
2. Ideally 15,000 to 40,000 words, although, in exceptional circumstances, we may consider work that is somewhat longer.
Stuff we like:
We especially like stories set in a well-researched historical setting, set in the present or the future, stories with interaction between magic and science, the Napoleonic Era, Faeries, Dragons (but no dragon tragedy!), and stories not set in Europe. We love apprenticeship narratives/magical education, people coming together, stable romantic partnerships, nuanced friendships, remotely accurate economic and political systems, realistic depictions of power, magic that isn't explained, highly systematized magic, made up plants, medical stuff combining magic and medicine, tall tales, pastorals, 2nd person, formal weirdness, real languages other than English (bonus points for Russian), constructed languages, intricate worldbuilding, interesting things with real or fictional religion (bonus points for Islamic characters), Speculative CNF, lyric essay, stories that engages with well-known texts, stories that deal with obscure or technical bodies of knowledge, epistemological fiction, epistolary fiction, fantasy inside virtual reality inside science fiction, surrealism, dark fantasy and horror, diagrams, psychology (but do your research), disabled people having sex, fake scholarship (Especially without seeing action in that world), trans and nonbinary characters in historical fantasy, technologically and/or historically accurate seafaring fiction, sex workers, domesticity, stories set in cities about something other than crime, the black-plague as apocalypse, the ridiculous backstabby internecine warfare of the faerie poetry community in Indianapolis, fantasy in small town America, addiction storylines, 12-step programs for magical things, socialism, communism, anarchism, part way into the high flung adventure, the hero buys a nice plot of land and settles down to raise magic sheep. YA is encouraged, but we are not primarily a YA market, and publish for all ages.
Special note: We are especially seeking more urban fantasy.
In addition to all of the above, following the Issue 4 Space Opera Issue, The Fantasist will also consider Space Opera.
Above all, we appreciate EARNESTNESS.
Some questions and thoughts to consider before submitting:
*Who builds the roads?
*If you can't find room for a second female character, we're concerned.
*Are you being the person Mr. (Steve) Rogers knew you could be?
*Did you Google it?
*Who are you? What do you want?
*Who is the milkman? What happened inside that house? Why did you set that bush on fire? What did the rainbow squirt tell you? What is the purpose of the goggles?
*Did anyone eat?
*Would the 10th Doctor want to take Rose here?
*Agriculture? Classism.
Basically, we're open to anything that you're willing to call fantasy, although faux-medieval fantasy can be a harder sell.
The Process
The Fantasist uses email submissions. Please send your novella to [email protected].
In the email, please include your name, email address, cover letter, story title, word count, genre, and story. Your cover letter should contain your publishing history (if any) and any other relevant information (e.g, if you send us a changeling story and happen to BE the great granddaughter of the Leanansídhe, mention that). All stories should be in standard manuscript format and can be submitted in .DOC, .DOCX, or PDF format. You will earn bonus points with Will if your story is saved at 135% magnification.
No multiple submissions, but simultaneous submissions are fine. Please notify us immediately if your piece is accepted elsewhere.
On reprints: A few people have asked, but we aren't currently accepting unsolicited reprints. Currently, our priority is choosing material for our first few issues. We feel that it's important to come out the gate with only new, previously unpublished work. However, our stance on this may change.
If you have questions, concerns or technical issues, please contact us via [email protected]. Our average response time is 6 months, but we occasionally hold submissions for longer. We ask that you don't send queries until after 3 months have passed. Don't argue with rejection letters. You're only wasting time.
We buy first North American serial rights, non-exclusive anthology rights, exclusive electronic and e-book rights for 90 days after first publication, and non-exclusive electronic and e-book rights after that. Payment is $100, on publication, and 10% of one's own e-book sales.
We're a bit of a mom and pop. Actually, more of a pop and pop, and pops' couple friends. We hope to pay more at some point, but $100 is what's possible for us at the moment.
We wish this went without saying, but it does not: We aspire to publish excellent fiction across lines of race, income, religion, nationality, ethnicity, gender, sexual orientation, age, geography, and culture, and therefore encourage submissions of diverse stories from diverse authors. This includes, but is not limited to, people of color, QUILTBAG folks, women, writers who are working class, elderly, or disabled. We are especially interested in work that displays intersectionality with regard to the above, and we aim to read with a compassionate eye.
Announcing next year's theme issue: Issue 8 – Steampunk! – With roots as far back as gothic horror and the earliest pulp mags, and yet other roots as recent as the cyberpunk of authors like William Gibson, Steampunk is arguably at once one of speculative fiction's oldest and youngest subgenres. However, here at the Fantasist, we wonder: How can Steampunk be Fantasy? As a subgenre riddled with monsters, clockwork, and other borderline farcical technological accomplishments, we don't imagine with much difficulty. Think airships, lamplight, and top hats. Try to think not England, or at least not Victorian London, if you can, but don't worry yourself terribly over that either, as stories set in familiar settings can still be surprising and good. Consider works like Nisi Shawl's Everfair, China Mieville's Un Lun Dun, and Phillip Pullman's novel, The Golden Compass.
We're also honored and delighted to be able to announce that Megan O'Keefe will guest edit the Steampunk! Theme Issue. Megan was raised amongst journalists and, as soon as she was able, joined them by crafting a newsletter which chronicled the daily adventures of the local cat population. She has worked in both arts management and graphic design, and spends her free time tinkering with anything she can get her hands on. Megan lives in the Bay Area of California and makes soap for a living. It's only a little like Fight Club. She is a first place winner in the Writers of the Future competition, and the author of The Scorched Continent series, available through Angry Robot Books.
Issue 8 will come out in September of 2018, and submissions for it are a long way off. We're announcing the theme now because we know that novellas take a long time to write, and it's easier to write to a theme when you know what it is.
Via: The Fantasist.
About the Author
Latest Posts
Stuart Conover is a father, husband, published author, blogger, geek, entrepreneur, horror fanatic, and runs a few websites including Horror Tree!