Taking Submissions: Diabolic Tales IV – The Psychology of Death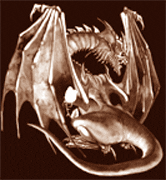 Deadline: June 1, 2014
Payment: US$.05/word, payable upon publication. Plus, one copy of the edition in which the work appears
Submissions will open for, Diabolic Tales IV – The Psychology of Death starting on November 1, 2013 and will close on June 1, 2014. We want the most deranged scary stories you have ever written about death. We are looking for original stories only in which some facet of death derived by the mind of the killer is the main focus, it needs to be physical, sociological, psychological. All stories must be strong and realistic, with believable characters. No brutality or overt blood and gore. We want to be afraid, really afraid. sent via email on or before September 15, 2013.
All stories must be in doc., docx., or .rtf format.
All stories must be a minimum of 2500 words but not more than 5000 words.
Please use 12 point font, Times New Roman and double space your text. 1 inch margins on all sides.
In the body of your submission in the left hand top corner, include your contact information (Real Name or official pen name, not your online name), the word count of the work you are submitting and contact information, please include a cover letter with a brief biography and any publishing history you feel we might want to know about. Make certain to use an email address that you have access to at all times as correspondences from us come through email only!
You will receive an email if your story has been accepted or rejected as soon as a decision has been made.
NO MULTIPLE SUBMISSIONS, NO REPRINTS! WE ONLY ACCEPT SUBMISSIONS THROUGH SUBMITTABLE.
When you are ready, please submit your material here: http://diabolicpublications.submittable.com/submit
PAY: Is made through Paypal only, if you don't have a paypal account please get one.
We require a written and signed agreement which will be sent with an acceptance email.
Fiction: US$.05/word, payable upon publication. Plus, one copy of the edition in which the work appears.
RIGHTS: Exclusive First World English Rights for print, and First Electronic Rights for two years from date of publication. Rights are then no longer exclusive and revert back to the author after the two year period.
Source: Diabolic Publications.
About the Author
Latest Posts
Stuart Conover is a father, husband, published author, blogger, geek, entrepreneur, horror fanatic, and runs a few websites including Horror Tree!