Taking Submissions: Torn Pages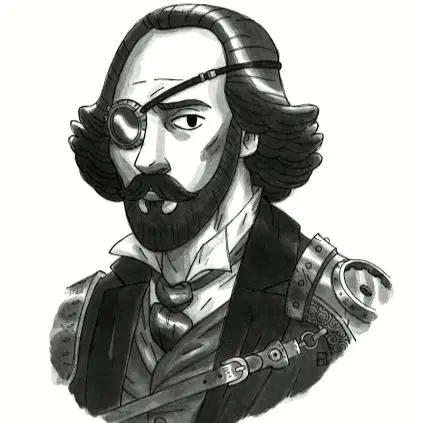 Deadline: May 31st
Payment: 2¢ per word for fiction. Authors will also receive an electronic ARC of the anthology
Guidelines
Updated 03/10/14: Due to a large amount of submissions that do not fit the anthology we've summarized 'what we want' in this statement:
"Send us stories, fantastic or mundane, that spring from social issues that inspire, terrify, awe, or confound you."
NOTE: The 'Genre/Themes' section below expands upon this if you would like a more detailed prompt.
Word Count: 1000-5000.

Multiple submissions: wait to hear back on your first submission before sending another.

Simultaneous submissions are fine, but please let us know and update us if the story is accepted elsewhere.

No reprints.

Poetry and Nonfiction: please query first.

Everyone will hear from us no later than July 1st, but our goal will be a 1 month response time (or at least an update if your story is under consideration.)
Pay Rates & Rights
We pay 2¢ per word for fiction. Authors will also receive an electronic ARC of the anthology.
Weird Bard Press takes First World English Rights. Works sent to us should not have been published elsewhere.
We will use a traditional copyright, but authors may choose any Creative Commons license for their individual story if prefered.
Torn Pages will be published as a print anthology. We are still exploring options for electronic versions.
Genres/Themes
There are no genre limitations associated with Torn Pages. Mainstream and genre stories alike are welcome.
Read
this article
for background on what led to the anthology. Stories that fit Torn Pages will take that article and situations like it as their prompt.
Given the title, Torn Pages, the ideal submission will deal in issues such as religion in the science classroom, censorship, historical revisionism, chilling effect, book (media) burning, net neutrality, or Orwellian concepts like Newspeak and Thoughtcrime. Watching the recent Nye/Ham debate we were reminded of Burrough's assertion that language is a virus. Think books. Think classroom. Think logical fallacies, partisan politics, and education standards in the balance.
Acceptable as well are stories related to a real-life wrong so great or insidious that the issue must be told, though it may not relate directly to books or the classroom, such as abuses of political or social power. Pussy Riot, Occupy, or Anonymous may be good starting points, but refrain from propaganda for or against any one of these.
Inherent in this project is an interest in stories from under-represented points of view, be they ethnic, gender, cultural, sexual orientation, or others we have not considered. The person who comes from what they perceive as a mundane background may have an equally important story to tell.
There is a cultural upheaval we wish to see reflected in these stories. In our article, it is a struggle of the secular and the religious, the individual against senseless power structures, and finally censorship and altered history (and, perhaps, a struggle of value systems related to issues of sexuality…) but your story may address totally different issues. Issues we may not know about right now. Awesome. We're keeping the guidelines intentionally vague.
These stories may skew more political than some markets normally prefer, but no matter if we agree or disagree with your politics, stories right for this project will not be partisan soap boxes. It's a difficult line to walk. The best stories will be those that bridge between the different points of view in the given story. We are all human and we all believe that we are the good guys.
Feel free to tell us more about the issue or cite sources in your cover letter. Stories will be accepted on their merit alone.
Diversity statement:
Queer, POC, strong female main characters, disabled characters, and other under-represented points of view are welcome and encouraged.
What we don't want (and other considerations):
This is not an erotica market. Sexual situations and themes are fine. This is not a YA market either, but we hope the final product is suitable for high-school age consumption. Profanity will not lead to rejection, but if accepted, we may edit those words. We'll work closely with you if this is the case.
Violence is fine. Excessive gore is not. Stories that portray abuse in graphic detail are not welcome. For example, the main character is a bad guy who does bad things for most of the story, until, in the final act, he gets what is coming to him. Don't send us that story.
Stories based on familiar genre tropes are hard sells. Vampires, zombies, werewolves, etc.
Format:
Standard manuscript format. Word, OpenOffice/LibreOffice, Rich Text are all fine. Send to us as attachments in your email. We are not sticklers, but do avoid odd fonts, colors, or creative formatting that makes reading or editing your text difficult.
Reading Period:
We open to submissions on March 1st and will remain open through May 31st, or until filled so don't wait. Submissions received outside of the reading period will be deleted.
Please include in your subject line:
Fiction Submission: Story Title
or  some similar indication of your email contents.
Questions may be directed to the same address.
Via: Weird Bard Press
About the Author
Latest Posts
Stuart Conover is a father, husband, published author, blogger, geek, entrepreneur, horror fanatic, and runs a few websites including Horror Tree!