Taking Submissions: Bumps in the Road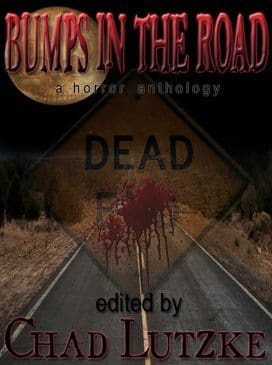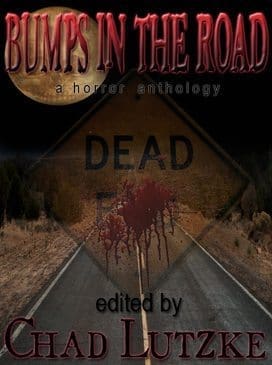 Deadline: December 1st, 2015
Payment: An equal share between contributors of 20% royalties and contributor's copies (1 physical and digital
With the blessing of
Black Bed Sheet Books
, I've been given the opportunity to compile, design, and edit an anthology that will be published under the BBS name.  This isn't just an announcement, this is an open call to all horror writers.  Below are the submission guidelines.  If you have any other questions, do not hesitate to contact me.
First, a little about BBS:  Black Bed Sheet Books was founded in 2008 by one, Nicholas Grabowsky.  Nicholas has been a published author since the 1980s, including the novelization ofHalloween IV.  His Wikipedia entry is extensive and worth checking out, giving some very interesting information.  His work has received positive acknowledgements from both Clive Barker and Wes Craven.
To learn more about BBS check them out here, where you can also find their brand new 2015/2016 catalog.
Also, do note, the picture to the left is not the working cover of the book.  It's a tentative mockup.
---
SUBMISSION GUIDELINES for "Bumps in the Road"
How long can my story be?
  Between 1,000 and 7,000 words.
What's the theme?  Road trips.  Long stretches of road with an exciting destination ahead of you, whether alone or with a group of friends and/or family, can be a great time.  We don't want to hear about those good times.  We want to hear about the regrettable ones.  The unfortunate things that happened along the way.  Whatever it is, you must include a road trip of some sort; be it car, bicycle, motorcycle, hitchhiking, one of those sweet custom 70s vans. You get the idea.  This should leave you with a wide avenue (see what I did there?) to work with.  I'm not even going to give you examples.  Give us your best, most unique situations, leaving our readers wanting….no….needing to know what happens next.  We want your best fresh material.  Originality is key here.  We want this to be a quality book that tells uncomfortable tales that haven't been done before.  You don't need to necessarily scare us, but make the ride entertaining.  If you insist on bringing some Sci-Fi to the table please present it with at least a dash of creepy.
Will you accept my poem?  Most likely no…unless you can wow us with something that would otherwise change our minds.
What can't I write about?  We want nothing to do with torture, stuff with kids like molestation, rape, etc….No gratuitous sex.  Sometimes less is more, folks!  I'd rather be shocked because you tell an awesome story than shocked because you're sick in the head.
Will you take reprints?  No.  Give us some fresh goods.  We know you've got it in you!
Is there payment?  You'll get a free print copy to put on that special place on the shelf and equal share between contributors of 20% royalties (payment courtesy of Black Bed Sheet Books).  You'll also get an ebook copy in just about any variety you like:  Kindle, Nook, PDF, PDB, and even Microsoft Reader.  What's even more valuable is the exposure you'll be getting and all the chaffy elbows you'll be rubbing!
Anything special about the format?  Yes, please send your polished document in .doc format with Times New Roman (size 12) font.  Also make sure to include a bio, links, contact information and any other pertinent info at the top of the document.  This makes it easier on us and makes you look like you know how to follow directions.
What's the deadline?  The deadline is set for December 1st, 2015, or until full.  Don't procrastinate.  Get to pounding away on that beautiful prose you do so well!
When will I know if I made the cut?  Most likely within two weeks of you clicking "send".  We know what it's like to obsessively check our inbox for that special letter so we'll try and get back to you as soon as possible.  If something happens and you don't hear back from us after that two-week time frame, bug us about it.  If you've made the cut you'll also be invited to a private Facebook group filled with the authors who have made it (yes, our own clubhouse).
How long after the deadline will the book be published?  Unless the zombies come, the first week in January all your hard work will finally pay off and you'll be able to share the link to Amazon.
What about my rights?  How's First Serial and 1-year Exclusive Rights starting on date of publication sound?  Then you can take that beauty of yours and show it around some more elsewhere if you like.
Where do I send my awesome story?  Send it to [email protected] with the subject line:  "BUMPS IN THE ROAD – NAME OF STORY – YOUR NAME".  Yes, all caps please.
Anything else you need to say?  Yes, bring us your best.  As stated above, originality really is key here.  If all you've got is a boogeyman or monster that cuts everyone up at the first rest stop they see then you may want to re-work it.  Unless of course you present it from a completely unique angle.  Looking forward to seeing what you can come up with!
Via:
About the Author
Latest Posts
Stuart Conover is a father, husband, published author, blogger, geek, entrepreneur, horror fanatic, and runs a few websites including Horror Tree!