Taking Submissions: Aftermath: Explorations of Loss & Grief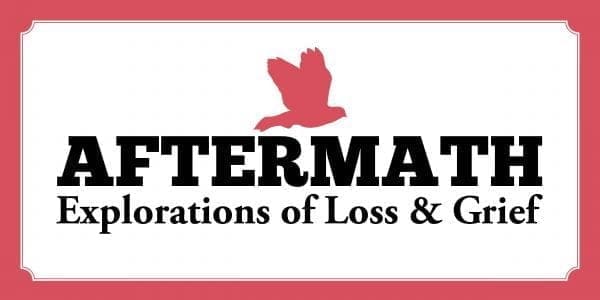 Deadline: August 15th, 2017
Payment: $0.06 per word
The inevitable breakdown of a long-term relationship; losing your home due to gentrification; struggling with the deportation of a loved one; navigating the crumbling healthcare situation in Trump's America.
How do you define loss and grief?
Radix Media presents AFTERMATH: Explorations of Loss & Grief, an anthology that will examine what it means to face the consequences after tragedy strikes. The theme is left intentionally open, giving contributors the freedom to tell their story as it is most relevant to their experiences.
SUBMISSION GUIDELINES
We prefer previously unpublished pieces (though previously published pieces will b considered on a case-by-case basis), and they can be fiction, personal essays, or poetry, between 500 and 3,000 words. We will also accept comics, illustration, and photography that will retain its integrity in black and white. Accepted works will be collected into either a zine or paperback book, depending on the volume and length of accepted works. Visual submissions should be able to fit a print size of 5" x 8".
CONTRIBUTORS & PAYMENT
Contributed pieces will be paid for at the following rates:
Fiction & Non-Fiction: $0.06 per word
Poetry: $35 per work
Comics, Photos, & Illustration: $10 per page or $50 per work, whichever is greater
We strongly encourage typically underrepresented voices to submit. If you are a person of color, queer, trans, disabled, or any combination of these, we would especially love to hear from you.
DEADLINE
Pieces should be submitted via e-mail to [email protected] by August 15, 2017. Please include your name,  e-mail address, and telephone number. Also let us know if the work has been previously published or not, or whether it is currently being considered for publication by another publisher.
For written works, please paste the text directly into the body of the e-mail. For visual pieces, low-resolution versions are preferred (we will contact you for a hi-res version upon acceptance). For this call, we will accept multiple submissions, but please limit to 3.
Accepted contributors will be notified within 3-4 weeks after this deadline, and payment will be issued upon receipt of your signed publication contract.
ABOUT US
Radix Media is a worker-owned printer and publisher based in Brooklyn, New York. We are dedicated to publishing work that gets to the root of the human experience.
All of our titles are lovingly designed and printed in-house. Our intimate knowledge of the print production process gives us complete flexibility and control over how our books look and feel.
Via: Radix Media.
About the Author
Latest Posts
Stuart Conover is a father, husband, published author, blogger, geek, entrepreneur, horror fanatic, and runs a few websites including Horror Tree!