Taking Submissions: AfroMyth 2: A Fantasy Collection
Deadline: September 30th, 2019
Payment: 1.5 cents per word
We want adult stories. No erotica, though some erotic or romance elements are acceptable. Magic, gods, mysticism, mythical creatures. Bring us old fairy tales with an Afrocentric twist. We are interested in new gods or ancient ones, old religions, houngans, potions, and spells. Your story can be adapted from African folklore or modern tales. You aren't restricted in your chosen setting, but priority will be given to stories featuring human characters who live in this world or some version of it.
We want diverse characters in diverse settings, with a main character of indigenous African descent. Please read our general submission guidelinesprior to submitting.1,000-7,500 words, although we'll consider pieces that fall outside those parameters on a case-by-case basis. Multiple and simultaneous submissions ok. No reprints.
If accepted, pay is $0.015 (1.5 cents) per word PLUS one print copy of the novel (you must provide an address to which the US Postal Service can deliver). The deadline for submissions is September 30, 2019.
AfroMyth short stories MUST be submitted via Submittable.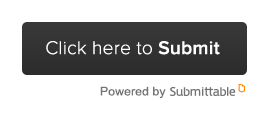 Via: Afrocentric Books.
About the Author
Latest Posts
Stuart Conover is a father, husband, published author, blogger, geek, entrepreneur, horror fanatic, and runs a few websites including Horror Tree!