Taking Submissions: 31 More Nights Of Halloween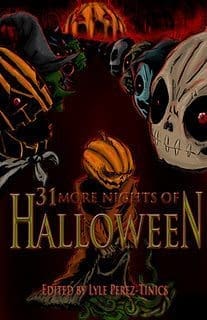 Deadline:July 1st 2012
Payment: Exposure Only
31 More Nights of Halloween
Edited by Lyle Perez-Tinics
Deadline: July 1, 2012 (or until full)
Target release date: September 3, 2012
Payment: For Exposure
What we are looking for:
That's right! We couldn't just keep this collection as a one parter so we're doing it again! We want more Halloween themed stories that will chill your bones! We are looking for 31 flash fiction stories that take place during the madness of Halloween night. Stories can also be scary stories to tell to children around a camp fire, but we really want more Halloween themed stories for this one. Have fun with the stories and let's bring the fun of Halloween back! Please try to keep the stories kid friend, but it is not required to submit.
Stories must be 1,500 words or less (firm.) Multiple submissions are Okay, but only 2 stories from one author will be accepted.
Payment:
This is a for-the-love project. Contributors will receive exposure only.
Rights:
We ask for non-exclusive rights to print the story in the anthology and keep it in print for a period of five years. Re-prints will be accepted only if the author holds all necessary rights.
How To Submit:
Send submissions to [email protected] with "31 More Nights Submission (story title and author name)" in subject line. Please attach a word document file containing your story. Please use font Time New Roman, size 12 and please DO NOT double space or use headers or page counts. Page one of the file must contain your contact information (name, mailing address, E-mail and word count) If this information is there, it makes it easier for us to contact you. Also, please attach a 100 word of less bio at the end of your story. This bio will be included in the anthology.
Submissions will be accepted until the 1st of July 2012. The target release date is the 3rd of September.
If you have any questions please contact the editor at [email protected]
[via: Rainstorm Press.]
About the Author
Latest Posts
Stuart Conover is a father, husband, published author, blogger, geek, entrepreneur, horror fanatic, and runs a few websites including Horror Tree!