Disclosure:
Our reviews may contain affiliate links. If you purchase something through the links in this article we may receive a small commission or referral fee. This happens without any additional cost to you.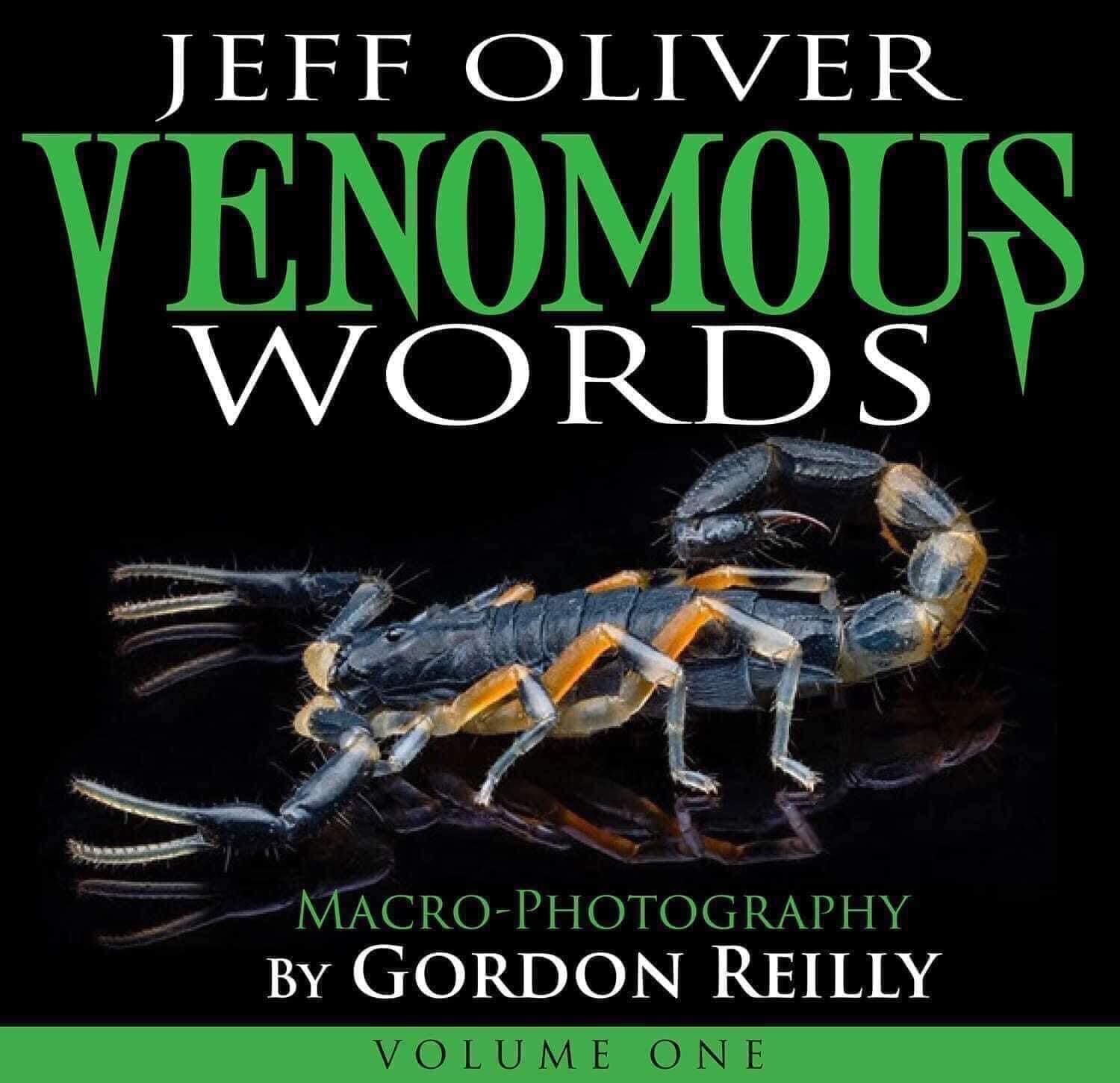 Title: Venomous Words
Author: Jeff Oliver, Gordon Reilly (photography)
Publisher:  Blurb
Genre: Dark Poetry
Release Date: 6th May, 2022
Synopsis: Within these pages lies venom. Within these pages await something you may never have seen before.
Introducing Venomous Words. A brand new collection of Macro-Photography fused with dark lyrical Poetry. A unique fusion of your worst nightmares captured in photographs that bite and sting. Your skin will crawl. Your insides will melt. Introducing a brand new level of Hell.
Jeff Oliver & Gordon Reilly have fused their passions together into a collection of madness that will leave gaping holes. When words fuse with venom… There is no escape! There isn't much time after the venom is injected into your bloodstream. Prepare your mind & soul. Prepare for a brand new type of insanity that will never let you go. You will have many sleepless nights once you see the detail of the photographs from one of best photographers of Scorpions, Spiders & Centipedes in their entirety. A few surprise bugs await within these pages too.
When paired with Jeff Oliver's ability to fuse his words into each dangerous still. A new nightmare is created. Prepare to hear sounds you've never heard, things you've never seen & learn things you've never learned.
Also included are poetic collaborations with Joe R. Lansdale, Chris McAuley, Brandon Scott, Noe Basurto, Xtina Marie, Stephen Remillard, David Kempf and Reinaldo Torres. Who have all generously added their own Venomous spins in short collaborations with Oliver & Reilly. Venomous words start with ink. When ink is fused with our worst nightmares…
Our minds begin to sink. Leaving many silent screams. Each letter is laced with such beautiful & venomous dreams.