Join me for bagels and iced coffee as I interview Robert P. Ottone for this edition of the Spooky Six Q&A!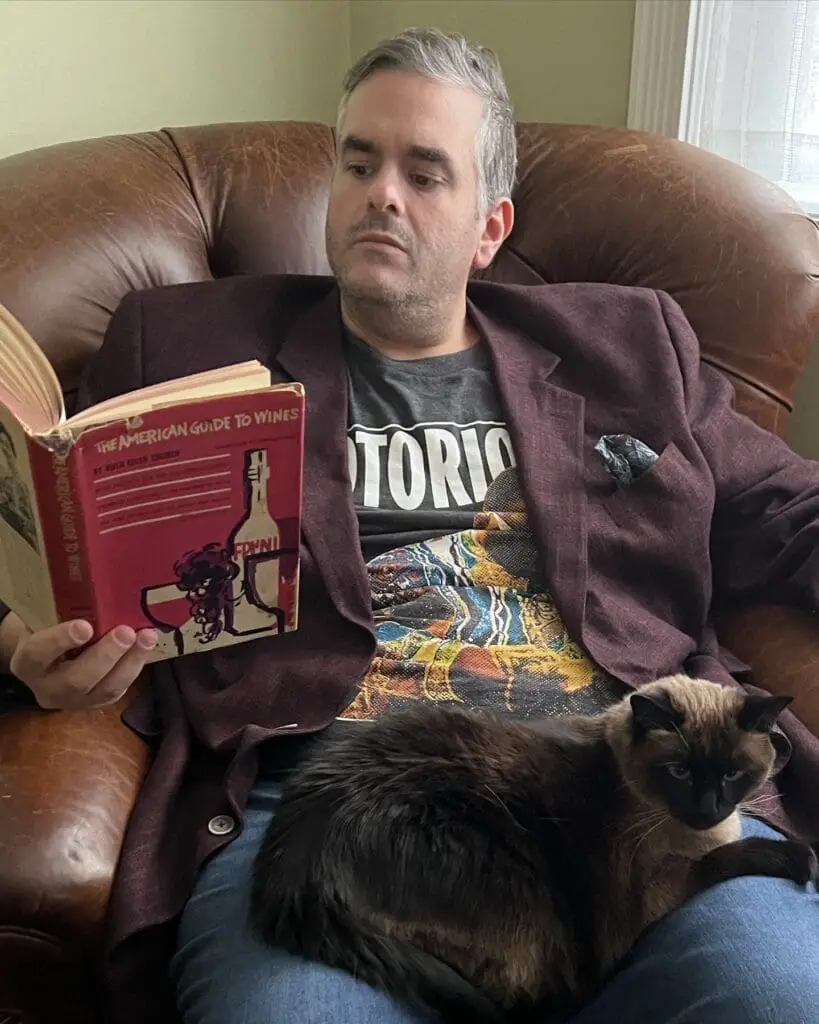 Robert P. Ottone is the Bram Stoker Award-nominated author of The Triangle. His other works include Her Infernal Name & Other Nightmares (an honorable mention in The Best Horror of the Year Volume 13) as well as the suburban folk horror novel, The Vile Thing We Created.
His short stories have appeared in various anthologies as well as online. He's also the publisher and owner of Spooky House Press, which is committed to publishing stories and novels by authors Robert is a huge fan of, published or unpublished.
After realizing that writing horror can be a therapeutic exercise, Robert began writing in his spare time. Finding inspiration in the writings of Paul Tremblay, Lee Murray, Alan Moore, Linda Addison, John Langan, Robert Aickman and many others, Robert celebrates the past as well as the future of the genre.
When not writing, Robert can be found smoking cigars, drinking cocktails and enjoying quality wine. His all-time favorite bottle is the 2009 Hundred Acre. His favorite cigar is the Gloria Cubana Serie R. In terms of cocktails, nothing tops an Aperol Spritz.
Robert has been fortunate enough to read at many venues, as well as online. He has been interviewed by Steve Talks Books, Brad Proctor, Mike Davis and many other talented individuals in the genre.
His goal is to buy a home nestled in the woods of upstate New York where he can roam the grounds nude, glass of wine in hand, cigar dangling from his lips, puffing away in the gathering gloom of a fall evening, listening intently for the movement of leaves in the thick of the verdant ocean of forest around him.
He can be found online at SpookyHousePress.com or on Twitter/IG: @RobertOttone.
He delights in the creepy and views bagels solely as a cream cheese delivery device.