Black Friday For Authors 2020: Masterclass – Give One Get One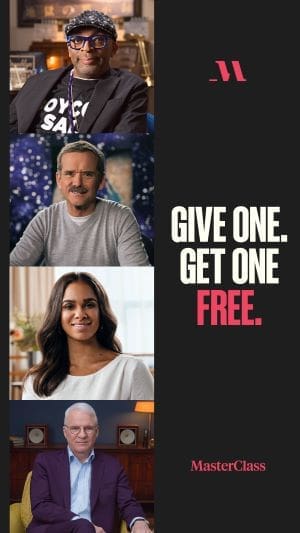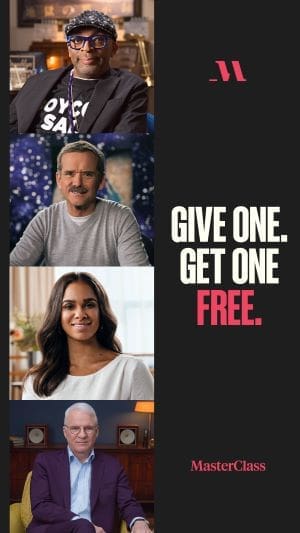 Every Black Friday you have to wonder what you can best do in order to up your writing game, wardrobe, etc AND save money while doing so. This year, we're going to point out some of the better deals which we find around the web leading up to Black Friday (all of which you can purchase from the comfort of your own home.)
As a disclosure, all of the posts in this series may contain affiliate links. If you purchase something through the links in this article we may receive a small commission or referral fee. This happens without any additional cost to you.
Our first post on these is for MasterClass. We've previously stated multiple times that MasterClass is one of THE BEST resources you can find online to hear directly from authors with proven track records on what they feel works and what doesn't. Obviously, your own results may vary depending on any number of things but if you'd like to hear directly what authors such as Neil Gaiman, Margaret Atwood, Dan Brown, R.L. Stone, and many others have to teach about writing this is the perfect gift for you.
As to their Black Friday deal? It is also the perfect gift for another! If you buy a yearly subscription to MasterClass this year for someone else, you will get a year for free! Talk about the perfect gift for both you and someone else! Now I'm not saying you could also go in halfsies and both get it at 50% off but I'm sure someone out there might get that idea.
So if you've been thinking about picking up your own subscription to MasterClass or grabbing one for a friend, make sure to Give the Gift of Writing by signing up today right here!
About the Author
Latest Posts
Stuart Conover is a father, husband, published author, blogger, geek, entrepreneur, horror fanatic, and runs a few websites including Horror Tree!