An interview with Author Angeline Trevena on the magic of world building

An interview with Author Angeline Trevena on the magic of world building
By Angelique Fawns
"The story-maker proves a successful 'sub-creator'. He makes a Secondary World which your mind can enter." 
J.R.R. Tolkien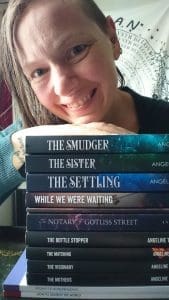 Angeline Trevena knows about the importance of world-building. This UK-based author spins series-upon-series of addictive urban fantasy and post-apocalyptic adventures. Her work is noted for compelling characters and spellbinding worlds. A full-time author, Trevena has created: The Paper Duchess Series (dystopian); The Memory Trader Series (urban fantasy); The Poisonmarch Series (post-apocalyptic); and her Authors Guides on how to build fantasy worlds from scratch. There are currently three books in the Complete Worldbuilding boxset. 
As an author myself -trying to make the leap from short stories to longer fiction  -I know world-building is an integral part of any successful story. I was excited to learn these guide books are out there and am thrilled to have the opportunity to chat with her.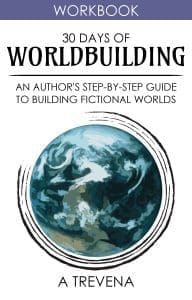 AF: You publish in a variety of genres. Non-fiction world building guides, dystopian urban fantasy novels, and short stories. What is your favorite and why?
AT: Is it a cop-out to say that they're all my favourite? I've really struggled to pin down whether I'm a fantasy author, because I love writing about magic, or a sci-fi author, because I love writing about the future and futuristic tech. Largely, I just merge it altogether, and throw in a few monsters, because who doesn't love a monster? I've accepted now that I'm definitely both a fantasy and a sci-fi author. And, of course, I love building fantasy worlds. I'm really quite nerdy about all the ins-and-outs of it. I would spend forever creating the worlds and never actually get around to writing the books, if I let myself!
AF: How did you get your start/inspiration as a writer?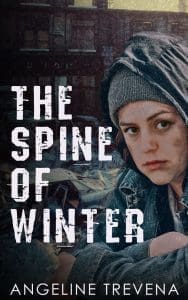 AT: I'm one of those people who have been writing since they were old enough to hold a pen. As a child, I loved the choose-your-own-adventure fantasy books, where you make a decision at the end of each chapter, and turn to the relevant page to continue the story you chose. I think this gave me a love of controlling stories. At 16, I finally got round to reading C. S. Lewis' The Chronicles of Narnia, reading all seven books in just five days. That really solidified my love of fantasy, and I've been obsessed with Narnia ever since. But, it wasn't until university that the seed was planted, the idea that I might be able to do this for a living. I suggested to my writing tutor that writing would only ever be a hobby for me, and she said "that would be a shame." I'd just never considered it before, and it was a good few years after that that I finally published my first book, but that was definitely when the seed was planted.
AF: Do you write full-time, or do you have a day job?
AT: My day job is being a mum! It was just a twist of fate and circumstance that saw my last employed role end, and I started life as a full-time mum. This gave me time to write (between naptimes, and bedtimes, and, eventually, school). This past year I've really managed to crack this thing, and can happily say that I make a living as a full-time author. Although, with schools currently shut, I'm back to parenting more than writing again, but normal service will resume shortly. Hopefully!
AF: What do you find is the most profitable of your writing channels?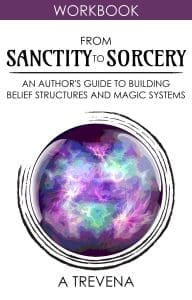 AT: Definitely my worldbuilding guides. I couldn't have even imagined them being as popular as they have been. They've also been really popular among RPG and tabletop gamers, which is an avenue I'd never even thought about. I'm currently planning my next guidebook, and there will be several more to come in the future.
AF: I see you have a podcast, "Unstoppable Authors Podcast". Tell us about it and why you do it.
AT: I started it as a solo podcast a few years ago, and it was actually called The Great Western Woods then (a Narnia reference), and focussed solely on worldbuilding. But, I let it languish, and only ever released a handful of episodes. Then my friend Holly, who writes dark fantasy as H. B. Lyne came on board. She's very organised and driven, and very much the proactive yin to my laid-back yang. We ran for almost a year together before deciding to rebrand to Unstoppable Authors. We wanted to branch out further than just worldbuilding, and now talk about all aspects of indie author life. We love chatting together, and it's been a lifeline this past year, and we love to share our knowledge and our guests' knowledge to help other authors on their journey.
AF: Explain why world-building is important in your genre.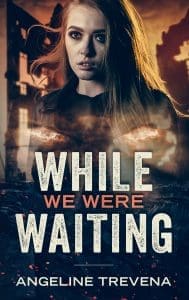 AT: Every author knows that character is key. Characters are the reason your readers keep turning the pages. They're the reason readers fall in love with your stories. Everything must always come back to character. And authors spend a lot of time and effort making their characters real, believable, relatable. And, when you've worked hard on creating beautifully multi-faceted characters, you don't want to throw them into a thin, shallow world that feels like it's made from paper. One of the huge reason I love Narnia is because of the world C. S. Lewis created, and it's one of the reasons people love books like The Lord of the Rings. Because you can really imagine yourself walking around in that world. It's a huge part of the experience, particularly in speculative fiction. And a badly constructed world, full of errors, confusions, things that don't fit right, that will throw your reader out of the story, which is the last thing you want to happen.
AF: What is your favorite way to interact with your readers?
AT: I absolutely love doing live events and meeting people face-to-face. In my town, I actually started up an annual sci-fi and fantasy con at my local library. I invited a bunch of author friends, we have Dungeons and Dragons games, crafters and retailers, a photographer, a comic book artist, and an actor. They actually proved really popular, with almost two thousand people through the door. I've really missed live events, and I've jumped at the opportunity to do a few online events instead. Can't wait until I can get out there meeting people again!
AF: Your website is gorgeous. How did you create it (what platform) and how important is it for sales/reader engagement?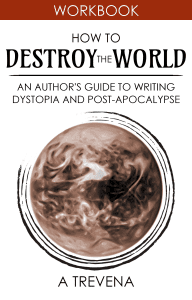 AT: Thank you! It's a hosted WordPress site, and a web-designer friend of mine installed the Author Pro theme for me. I like being in control of my own site, because I tend to tweak it, and play around with it a lot. It gives me a central hub for everything, that I'm in charge of. People can find out about all of my books and me, and sign up to either my fiction newsletter or my worldbuilding one. I have direct sales of my ebooks from my website, which gives me more of the royalties than through sites like Amazon. Of course, most of my sales still come from there, but I'm working hard to encourage people to buy from me direct! A website is really important, because you own it. You shouldn't just rely on a social media presence, because your account could be shut down. Or the site itself could disappear. Who remembers MySpace?
AF: What are your plans for the future?
AT: I have enough book ideas for at least the next two years! I'm currently working on a cyberpunk series, called Cloudspans, and that has proved to be a super fun genre to write in. I'm also worldbuilding another urban fantasy series, and I'm writing a novella that I'd like to place with a publisher. I'm a hybrid author, meaning I'm both self published and with other publishers. I'd like to push that hybrid angle over the next few years, because I love the diversity and flexibility of it. Sometimes you want to have complete control, other times, it's nice to take a backseat. Of course, I have more worldbuilding guidebooks in the works, and I've just launched a Patreon where patrons get exclusive access to heaps of amazing worldbuilding content.
About the Author
Latest Posts
Angelique Fawns writes horror, fantasy, kids short stories, and freelance journalism. Her day job is producing promos and after hours she takes care of her farm full of goats, horses, chickens, and her family. She has no idea how she finds time to write. She currently has stories in Ellery Queen, DreamForge Anvil, and Third Flatiron's Gotta Wear Eclipse Glasses. You can follow her work and get writing tips and submission hints at http://fawns.ca/.