WIHM: Meet Vivian Kasley!


I'm Vivian R. Kasley, a horror—and sometimes science fiction—writer. I used to work as a PE teacher for almost thirteen years on the surface of the sun, otherwise known as Florida. After all the boiling and toiling years of perpetual swamp ass and bog boobies, I decided to take a step back and focus on other things I have always wanted to do, like writing. I took a position as a substitute teacher and decided it was time to dive into the deep dark world of horror and put into action the stories that wiggled like worms struggling to burst free from my jello-y junk drawer of a brain.
As a child, I wrote poetry and stories on notebook paper or on the typewriter my Mom got me from a garage sale. I'm not sure I could type out a story on that old thing now, but I loved the sound of it, clickity-clack—Bing —clickity-clack—Bing! I mostly wrote on paper though, and being left-handed, that meant I always had an ugly and sometimes painful bump on the top of my ring finger from the constant rubbing of the pencil or pen up against it. I wish I had some of those stories now, because it would be a treat to see how warped I was even back then, ha! I was a voracious reader, too. I'd check out books from the school library, the local library, and use my allowance to buy whatever books I could. Books were my treasure and I was the dragon who curled up around them.
As a small child, I read a lot of Roald Dahl, Shel Silverstein (some of his stuff is kind of creepy actually…Skin Stealer anyone?), and Judy Blume, because what young girl didn't enjoy, Are You There God? It's Me, Margaret. Then I read Scary Stories to Tell in the Dark and R.L Stein and that was it, I knew exactly which genre got my guts bubbling and my heart pumping. I quickly started to branch out and read more horror from the likes of Stephen King, Edgar Allen Poe, and Ann Rice to name a few. After that, my bookshelf consisted of mainly horror authors, as they still do today. By the way, if you've never read the adult fiction that Roald Dahl wrote, DO IT! 
Now, besides reading horror, I watched it too. I was an 80's child with older brothers, grandparents, and a Mother who all enjoyed a good chiller or creature feature. My first horror film that I recall was at age four or five and it was Poltergeist. At the time, my bed was next to a window and there was a gigantic Gumbo Limbo tree not too far outside of it, and my brothers never let me forget it before my feet went under the covers for the night. I'm scarred for life, obviously. Next came Gremlins, Creepshow, The Evil Dead, and The Cat's Eye, which anyone who's anyone knows that the breath stealing wall goblin is still one of the most terrifying things that ever existed and that is why I will always own a cat!
A lot of the films and the books I've read have all led to me wanting to write the stories that I do, but they aren't the only reasons I write horror. There're also life experiences that haunt us and follow us around like ghosts until we set them free. When I think of my days in school, I immediately think of Golding's Lord of the Flies. School was at times a place filled with taunting packs of people who wanted you to conform or else—as some of you probably know—and it could be brutal! But a wandering mind and a good ear are the real culprits I suspect. I can be just about anywhere and hear a juicy snippet of a conversation or stare too long out the window on a long drive and develop a sinister plot that will wiggle and writhe until I jot it down on a notepad. A pen and notepad follow me almost everywhere, even into the bathroom!
Self-deprecation plagues me at times and I'm sure there are other writers who know what I mean. I'm not good enough, can be a sharp thought that pokes me every now and then, but I'm able to fight it off with support from my partner and family. Of course, there's also the few who think if you're not making big bucks, you're not making it, which is poppy-cock! I've learned the only way to really know, is to try, and the only way to get better, is to keep writing. I've grown as a writer and since 2014, I've been published in several anthologies and online magazines. A few of my stories are shortlisted as I write this and a I have novella soon to be published.
Horror is my friend and it's a friend to many of us who understand it. It can be scary, but also it can be beautiful if you force yourself not to look away. Like any art, when we look closer, we might find a message in it. It is the ultimate escape whether you're reading it, watching it, or writing it. There is so much hideous shit in this world that's real and to be able to channel some of our anxiety into fiction and art is a gift in my opinion. Writing is my security blanket and I'll drag it around for as long as I am able, and I hope that will be for a very long time.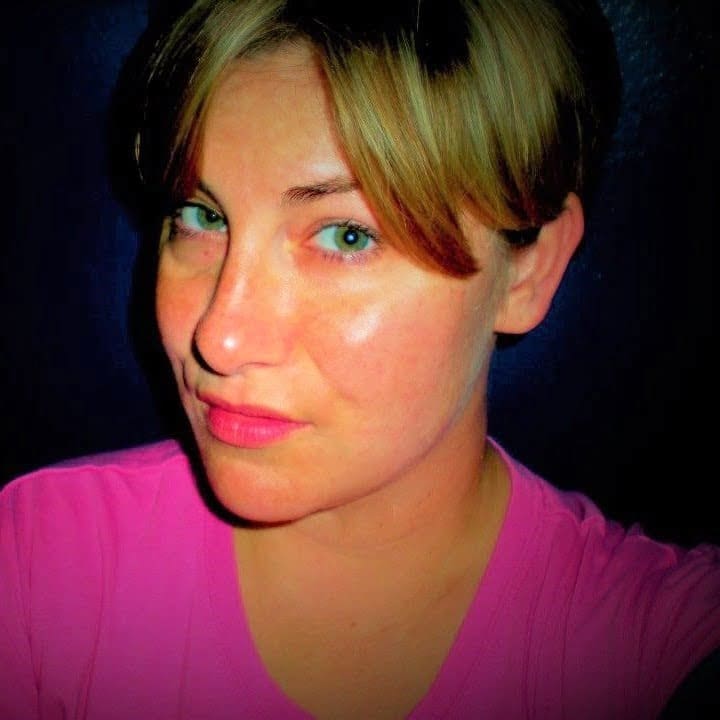 Vivian Kasley
Vivian Kasley lives in the land of the strange and unusual, Florida! She's an educator who also loves to write and travel. At a young age, horror and science fiction opened their arms to her to which she ran head first and stayed to cuddle. Her short stories have appeared in Gypsum Sound Tales, Dark Moon Digest, Grinning Skull Press, HellBound Books, Castrum Press, and Sirens Call Publications with more on the way including her first novella. When she's not writing, she's enjoying time with her other half, snuggling her fur babies, or reading a book.
Social Media Links:
1. https://www.facebook.com/bizarrebabewhowrites/
2. amazon.com/author/viviankasley
About the Author
Latest Posts
The Horror Tree is a resource for horror authors which was created in 2011. The main goal when starting the site was to include all of the latest horror anthologies and publishers that are taking paying submissions. A resource useful for both new and experienced publishers alike looking for an outlet for their written material!