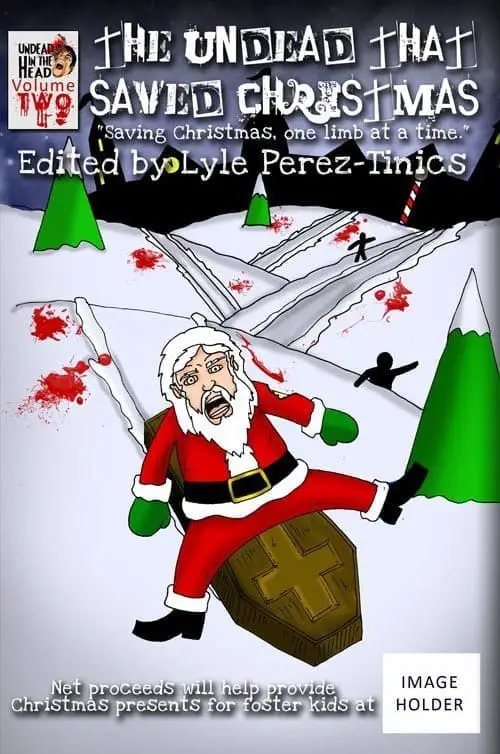 The Undead That Saved Christmas Vol. 2
If you have been keeping up to date with the Facebook fan page at http://www.TinyURL.com/UndeadChristmasFB then you will know that book one has been delayed more times then I would have liked. Most of the delays were because of the time restrictions I had. Submissions closed on Aug. 20 and my target release date was for Oct. 1. That was not enough time for me to edit all of the stories, get all of the artists together, put the book together and many other things. That's why I decided to get a head start on next year's books. The release date will be September 1, 2011 and I will not delay it for any reason. If you submit a story early please expect to hear back from me in March.
The Undead That Saved Christmas Vol. 2
Edited and Compiled by Lyle Perez-Tinics & Eloise Knapp
Deadline: May 1, 2011 (or until full)
Target release date: September 1, 2011
Send submissions to [email protected] with "TUTSC2 Submission (story title and author name)" in subject line. Please attach a word document file containing your story. Please use Book Antiqua, size 10 font and please DO NOT double space or use headers or page counts. Page one of the file must contain your contact information (name, mailing address, E-mail and word count) If any of these items are missing from your document, I will reject right away. If this information is there, it makes it easier for me to contact you.
The Undead That Saved Christmas is a charity anthology of short stories, comics and poems. Net proceeds from the book will help provide Christmas presents for foster kids at Hugs Foster Family Agency (http://www.HugsFFA.org/)
I am seeking Christmas/zombie themed short stories ranging from 2,500 – 7,500 words. The stories should have strong holiday themes and must contain zombies. Please be creative, I don't want stories that the plot goes like this "We just sat down for Christmas Eve dinner when zombies attacked!" Like I said, be creative and let that Christmas kid you have inside out. Be as gruesome as you'd like. Even though this book is to help children, its target readers are adults. Original stories only, please no reprints. Multiple submissions are fine up to three stories. Only one story per author will make it in.
For comic submissions please have your contact information in the body of the email. The comic script must be illustrated by your artist (or yourself) prior to submitting. Comics can be any length, but must contain Christmas and zombies. All images must be 300DPI and at least 6×9. I will adjust size as needed. Keep all text at least .50 away from top, bottom and outside margins and .75 away from the inside margin. This makes it easier when I have to format the book.
For poem submission, please have all of your contact information at the top of the page. Poems must be about zombie and Christmas. If you would like to revamp a Christmas carol please do so. Try to keep poems under 250 words..
This anthology is for charity. There will be no payments and no contributor copies. However, discounted copies of the book will be available to the contributors. Price will be determined at a later time (depends on printing costs).
The Undead That Saved Christmas Vol. 2 will be self-published just like Vol. 1. I believe the contributors and I did a fantastic job with the first book that a publishing house is not needed. I will do all the leg work again and publish the book myself.
Everyone is welcomed to submit a story, comic, or poem. If you have any questions or would like more information please feel free to contact me at [email protected]
[via: Undead in the Head.]