Disclosure:
Our reviews may contain affiliate links. If you purchase something through the links in this article we may receive a small commission or referral fee. This happens without any additional cost to you.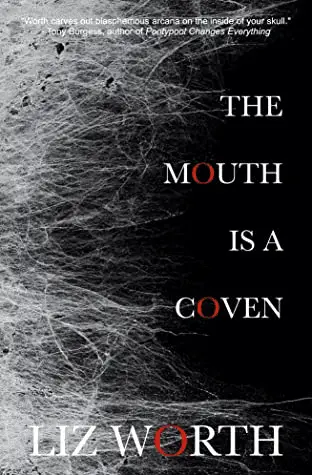 Title: The Mouth is a Coven
Author: Liz Worth
Publisher:  Manta Press Ltd
Genre: Horror/Thriller
Release Date: 11th, September, 2022
Synopsis: Have you ever seen a ghost? In Starling City, there are spirits on every street corner. Everyone in town seems to have at least one ghastly tale to tell.
So, it's no wonder that a place like this breeds people like Blue and Julie, who summon demons just for fun and are obsessed with a local legend of a vampire named Matter. They hang out in dark clubs on a desolate downtown street and hope, desperately, that Matter will one day find them.
Because if they could become vampires, all of their problems will disappear. Just like the movies, they'll never get old, and they will never die. They won't have to worry about working or making rent, because the mundane world will no longer apply to them.
One night, their wish comes true: It turns out Matter is real. Except Blue and Julie soon learn that being a vampire isn't exactly like you see in the movies. Abandoned, they are left on their own to figure out how to live as the undead – not to mention what to do with all those dead bodies piling up.