Disclosure:
Our reviews may contain affiliate links. If you purchase something through the links in this article we may receive a small commission or referral fee. This happens without any additional cost to you.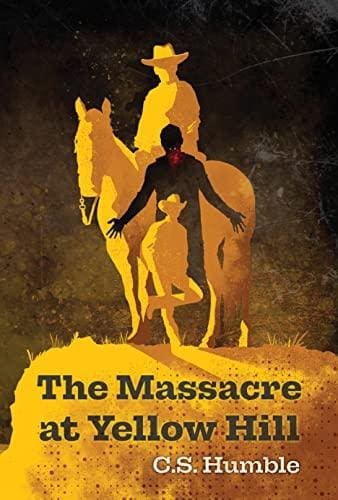 Title: The Massacre at Yellow Hill
Author: C.S. Humble 
Genre: Weird West
Publisher: Cemetery Dance Publishing
Release Date: 17th April, 2023
Synopsis: When George Miller is killed in the mines of Yellow Hill, his wife and children are left to try and piece their lives back together. Tabitha Miller, George's widow, is thrown into deeper chaos when she discovers that George's death had nothing to do with the cave's collapse, but was caused by some terrible predator deep within the earth. His death covered up by the mine's Proprietor-Jeremiah Hart.
In nearby Big Spring, freed slave-turned-occult bounty hunter Gilbert Ptolemy arrives with his adopted son in search of a murderous vampire. New revelations in Yellow Hill draw the duo toward the struggling Miller family, the strange mine, and the horrors lurking within.
The Miller and Ptolemy families are pitted against mundane and supernatural forces in this Weird West adventure. Family struggles, heart-stopping gunfights, and nightmare creatures from dark realms abound in this award-winning novel from C.S. Humble.
"Humble writes with rare passion in the tradition of Robert E. Howard and a young Stephen King." – Laird Barron, author of The Beautiful Thing That Awaits Us All