Disclosure:
Our reviews may contain affiliate links. If you purchase something through the links in this article we may receive a small commission or referral fee. This happens without any additional cost to you.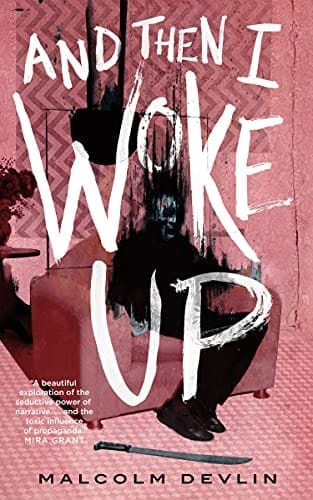 Title: And Then I Woke Up
Author: Malcolm Devlin
Publisher: Tor
Genre: Dystopian Science Fiction, Post-Apocalyptic Science Fiction
Release Date: 10th June, 2022
Synopsis: In the tradition of Mira Grant and Stephen Graham Jones, Malcolm Devlin's And Then I Woke Up is a creepy, layered, literary story about false narratives and their ability to divide us.
In a world reeling from an unusual plague, monsters lurk in the streets while terrified survivors arm themselves and roam the countryside in packs. Or perhaps something very different is happening. When a disease affects how reality is perceived, it's hard to be certain of anything…
Spence is one of the "cured" living at the Ironside rehabilitation facility. Haunted by guilt, he refuses to face the changed world until a new inmate challenges him to help her find her old crew. But if he can't tell the truth from the lies, how will he know if he has earned the redemption he dreams of? How will he know he hasn't just made things worse?