Disclosure:
Our reviews may contain affiliate links. If you purchase something through the links in this article we may receive a small commission or referral fee. This happens without any additional cost to you.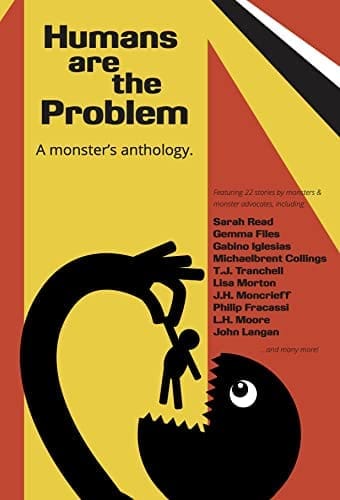 Title: Humans are the Problem
Author: Various, ed. Michael Cluff & Willow Becker
Publisher: Weird Little Worlds Press
Genre: Horror
Release Date: 15th October, 2021
Synopsis: You are not alone.
Written by the scariest minds in horror today, these 22 brand-new tales show how monsters are taking back their power in a world that desperately needs an inhuman intervention.
From violent tooth fairies and Twitter-addicted trolls to vengeful vampires and bittersweet Eldritch family holidays, these stories of real-life monsters—both familiar and never-before-seen—will soothe the monstrous soul of every reader.
Because part of you knows that humans are the problem… and monsters are the solution you've been looking for.
Humans Are The Problem: A Monster's Anthology is the premiere short-story anthology from Weird Little Worlds Press and made possible by the generous support from the horror community and Kickstarter backers.