Disclosure:
Our reviews may contain affiliate links. If you purchase something through the links in this article we may receive a small commission or referral fee. This happens without any additional cost to you.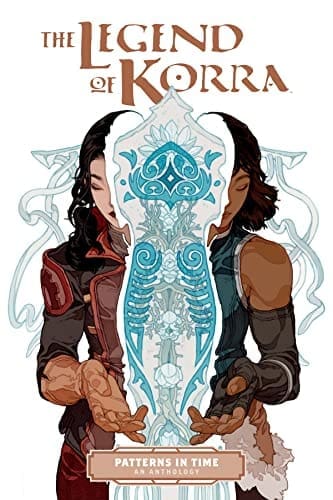 Title: The Legend of Korra: Patterns in Time
Authors: Michael Dante DiMartino, Bryan Konietzko
Illustrators: Heather Campbell, Jayd Aït-Kaci
Genre: Graphic Novel, Young Adult, Comics
Publisher: Dark Horse
Release Date: November 9, 2022
Synopsis: Your favorite characters from Team Avatar and beyond are here in this collection of stories, from the heartwarming to the hilarious. Join Korra, Asami, Mako, Bolin, Tenzin, and more familiar faces from The Legend of Korra, featured in stories specially crafted by a bevy of talented comics creators! Be sure to add these all-new stories to your Avatar Legends library!