Disclosure:
Our reviews may contain affiliate links. If you purchase something through the links in this article we may receive a small commission or referral fee. This happens without any additional cost to you.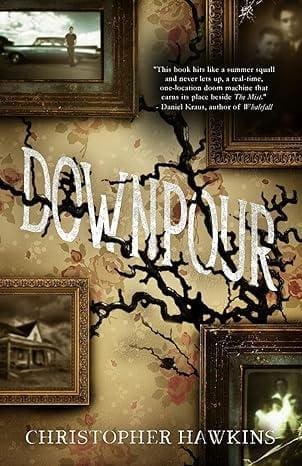 Title: Downpour
Author: Christopher Hawkins
Publisher: Coronis Publishing
Genre: American Horror, Supernatural Thrillers, American Literature
Release date: 15th September, 2023
Synopsis: A sudden storm appears above an isolated farmhouse in rural Illinois, bringing with it a relentless and unnatural rain. A rain that eats away at everything it touches. A rain that turns people into monsters.
Trapped inside his crumbling home, a father must do everything he can to keep his family from falling apart. But the rain calls to them, and not everyone wants to stay inside.
Haunted by memories of loss, he must put aside his painful past and find a way to keep them all safe. But the rain shows no signs of stopping, and time is running out.
From the award-winning author of Suburban Monsters comes a heartbreaking tale of survival and terror.