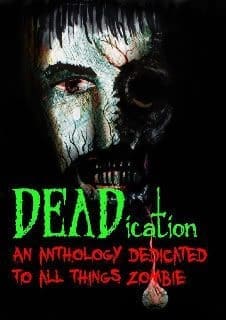 DEADication
Deadication is the first anthology to come out of Panic Press and as Zombies seem to be on the up at the minute, we thought we would start the New Year with a zombie antho for all you flesh eating fans! The anthology will be edited by myself S.E. Cox, editor of Panic Press and illustrated by talented artist, Darren James who designed the cover. The introduction will be writen by Darren James, introducing the origin of the zombie myth.
Submissions are open now and will close 1st February. Estimated publication time is the end of February
Deadication Guidelines
What we are looking for:
25 stories and poems dedicated to all things zombies. We want well written zombie tales in any era, be it the end of the world, the future, the past, as long as it's interesting and well written, we want it. Minimum word count 500 words and maximum 2000 words.
How we want it:
No fancy fonts, Times New Roman is fine 12pt. Please indent all paragraphs, no hard returns after paragraphs and indicate scene breaks with ***
Please send us your story as an attachment with a short cover letter and bio of no more than 100 words in the email. Send all submissions to [email protected]
Payment:
Payment is 1/4 cent per word and a pdf copy of the book. We also have a royalty program in place where if someone purchases a copy of the book quoting your name either on the order or emailing me directly, you receive $5 for every book that you sell.
Payment will be sent via paypal and only paypal upon publication. No monies will be paid until you sign and I receive the contract.
Rights:
We are accepting new stories and poetry and also reprints. We will be purchasing First World Rights for a period of one year, after that all rights revert back to you.
[via: Panic Press.]