Disclosure:
Our reviews may contain affiliate links. If you purchase something through the links in this article we may receive a small commission or referral fee. This happens without any additional cost to you.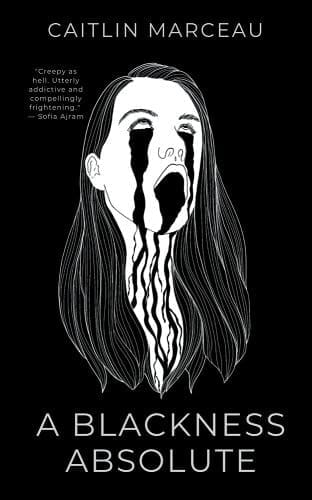 Title: A Blackness Absolute
Author: Caitlin Marceau
Publisher: Ghost Orchid Press
Genre: Horror
Release Date: 21st, February, 2023
Synopsis: A Blackness Absolute is a collection of short horror stories by up-and-coming Canadian author Caitlin Marceau. The collection takes in uncertainties of perception, feelings of vulnerability—to the weather, the natural world, the tenuousness of sanity—and mixes these elements with a strong sense of history and folklore. From the title piece, which evokes the pure claustrophobic terror of becoming lost and disoriented in a cave-system, to the final tale, Doireann, where a woman performs unusual funeral rites in a starving community, each story layers ambiguities to create an unnerving effect that will get under your skin.
If you love great storytelling, creepy atmospherics, and stories that instil a sense of dread that will return to you in the dead of night, then you're sure to find something to enjoy in this masterful collection. These stories will linger long after you close the book.