Novel And Novella Submissions Are Open At Dark Park Publishing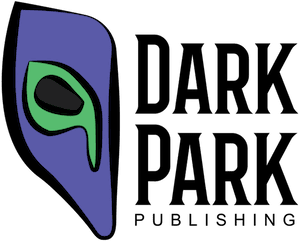 $150 advance, plus royalties to be paid every 6 months, plus 10 free copies of the print edition
Dark Park Publishing is currently accepting well-written novels and novellas in all areas of Dark Fiction.
Works can be Horror, Dark Sci-Fi/Fantasy/Western, or Dark Comedy in any genre. What we are looking for, besides an entertaining read, is unique storytelling. Whether it's a strikingly original premise, a mash-up of genres never done before, or a tale told in an unconventional (but effective) style, if your work presents fresh ideas and a distinctive voice, we're interested!
Submission Guidelines (please read fully before submitting):
• Complete works should be 25,000+ words for Novellas and 50,000+ words for Novels.
• Work must be written in English.
• Work should be submitted as a Microsoft Word doc/docx. (See details below.*)
• Work must be received in proper manuscript format. See example HERE. (Except, please put only one space after a period, not two.)
• Work must be original to author. Persons submitting must hold copyright to the material, or have legal authority to submit work on behalf of author.
• Work cannot have been previously published in any form or market.
• No simultaneous or multiple submissions.
*Authors wanting to submit their work for consideration should initially send only the FIRST 50 PAGES OF THE WORK (double spaced) as an attachment. In the body of the email, author should provide a brief (1-3 sentences) description of the storyline, and word count of complete work.
Submissions should be emailed to [email protected]
Use "Submission – Title of Your Work – Your Last Name" as your subject line (and don't forget to attach your work).
Authors of works accepted for publication by Dark Park will receive a $150 advance, plus royalties to be paid every 6 months, plus 10 free copies of the print edition of the book when available.
**Follow @DarkParkPub on Twitter for the latest book updates.
Via: Dark Park Publishing.
About the Author
Latest Posts
Stuart Conover is a father, husband, published author, blogger, geek, entrepreneur, horror fanatic, and runs a few websites including Horror Tree!