Killer Reads Is Open For Novel Submissions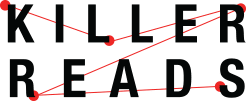 Note: This is a crime fiction market but if you've got a mix of crime fiction and horror it 'might' be worth checking out. No payment details are included though as a HarperFiction imprint chances are it will be pro-rates.
Specifications for submissions for Open Submission at KillerReads
KillerReads is an e-first imprint of HarperFiction at HarperCollins.
Mission statement for KillerReads:
We are on the lookout for commercial crime and thrillers ranging from police procedurals, to psychological thrillers, to high-concept thrillers and beyond.
We are looking for fantastic writing that hooks us, making us want to turn the page and find out what happens next; and characters that stay with us long after we finish reading. We want to feel moved, compelled, shocked, and intrigued.
We want to give a voice to exciting emerging talent in the genre that may otherwise go unheard.
If this sounds like you, we'd love to read your novel!
Email address for submissions: [email protected]
Entry rules:
KillerReads is a subsidiary of HarperCollins Publishers ("HarperCollins"), The News Building, 1 London Bridge Street, London, SE1 9GF
All submissions must be sent by email to the designated Open Submission email address:

[email protected]

Submissions that have been sent by post or means other than email to the correct email address will not be accepted.
Each submission must contain:

Full length novel with sequential page numbering included, with the first page being the title page;
Synopsis of whole book, including the complete plot and the story's end (maximum 500 words); a one paragraph summary of the book; a short list of the main characters; and
Author biography, to include any blogs and/or social media information, any creative writing courses attended, short stories published, prizes won, literary or media mentors and contacts, etc (maximum 1 page).

The submission must be in Word format throughout all documents; all documents must be submitted at the same time, attached to a single email (the attachments each to be clearly individually marked as 'manuscript', 'synopsis', and 'author biography'); the chapters of the manuscript are to be in one document, NOT sent as separate documents. In addition, each of the three documents should be marked IN THE FILE NAME with the author's name and the title of the novel and this information should also be marked on every page of each document [using the Header tool].
In the 'Subject' area at the top of an entrant's submission email, entrants should put the title and their (pen) name.
In the body of the email, authors must provide their full name, address, and phone number.
Submissions that do not meet requirements of points 4-7 inclusive shall not be read.
Any submission containing incorrect, false or unreadable information will be rejected.
Any submission made on behalf of or for another person, or multiple submissions, will not be read.
Novels submitted must be within the crime thriller genre
All novels must be in prose.
All novels must be written in English.
Submissions must never have been self-published.
Submissions must never have been posted on publishing websites, forums or access platforms such as (but not limited to) Wattpad, Smashwords, Lulu, FanFiction, CompletelyNovel.
All novels must never have had an ISBN.
Authors must be prepared to undertake editorial work on their novel.
Authors must be prepared to undertake publicity and promotional responsibilities.
No correspondence between KillerReads, HarperCollins or the hopeful authors can be entered into, unless at KillerReads's request, and we will not respond to unsolicited communications.
KillerReads shall endeavour to read the submissions as quickly as possible.
There is no obligation on KillerReads to publish any of the entrants to the Open Submission, in print or in ebook, or to offer any sort of editorial advice.
KillerReads's decision is final; we cannot guarantee that unsuccessful authors will be notified.
You will retain all copyright in your submission and by submitting your novel you grant HarperCollins a licence to copy your submission and share it with its affiliates solely for the purpose of reviewing it.
Neither HarperCollins nor KillerReads will be able to return any submissions, so make sure you have a copy stored safely before you submit.
Any personal information you give us will be used solely for reviewing your submission and will not be passed on to any other parties without your agreement. HarperCollins' privacy policy can be found at: http://www.harpercollins.co.uk/legal/Pages/privacy-policy.aspx
HarperCollins will not be responsible unless required by law, for any loss, changes, costs or expenses, which may arise in connection with this open submission and HarperCollins can cancel or alter the open submission at any stage.
– See more at: http://www.killerreads.com/open-submissions/#sthash.207MVZ94.dpuf
About the Author
Latest Posts
Stuart Conover is a father, husband, published author, blogger, geek, entrepreneur, horror fanatic, and runs a few websites including Horror Tree!